The Real Reason For That Major Setting Change On AMC's Interview With The Vampire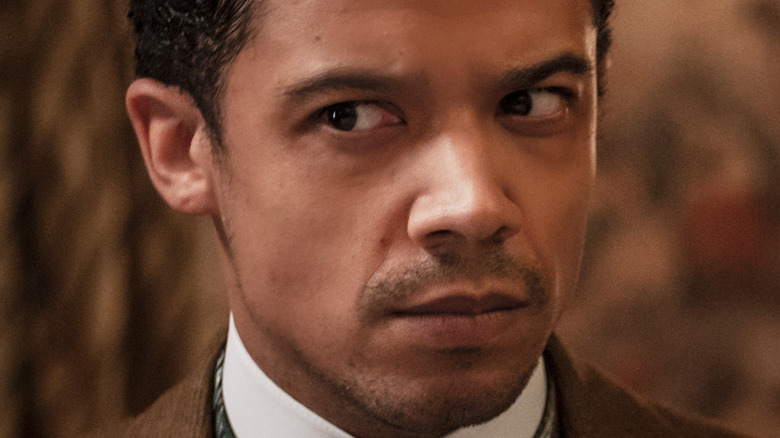 Michele K. Short/AMC
AMC's "Inteview with the Vampire" is set to premiere on October 2. While fans of Anne Rice's literature are no doubt fond of the 1994 film adaptation of her novel, which starred Tom Cruise as Lestat, Brad Pitt as Louis, and Kirsten Dunst as Claudia, the "Interview with the Vampire" TV series will be significantly different from both the movie and the novel that preceded it.
One of the biggest changes is the time and place. In the novel, the eponymous interview with Louis takes place in 1976, and the story of Louis' past takes place in 1791. Back then, Louis was a plantation owner in Louisiana. But on the TV series, Louis' (Jacob Anderson) interview with Molloy (Eric Bogosian) takes place in 2022. Louis then tells the story of his life in 1910 New Orleans, where he's a pimp.
It's a big change from the source material, obviously, but here's why it had to happen.
The original setting of Interview with the Vampire just wouldn't fly today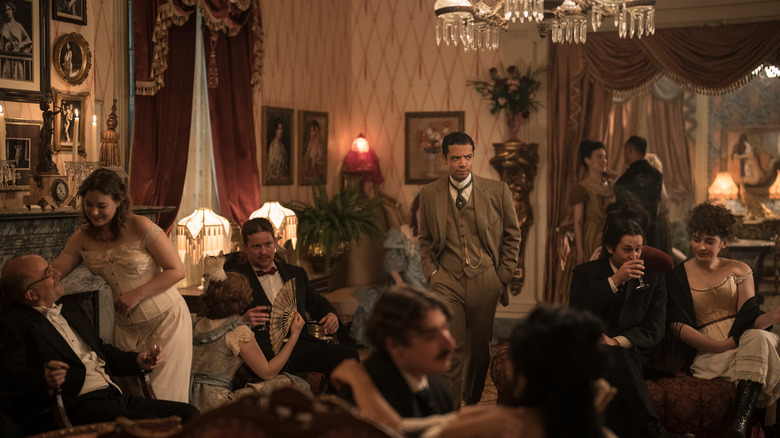 Michele K. Short/AMC
In an interview with AMC, producer Adam O'Byrne explained the reason for the change.
First, to clarify, the TV version of Louis does come from plantation money. His great-grandfather was a plantation owner and passed his wealth along to future generations.
But in 2022, having a main character on a TV series who's also a plantation owner would be offensive to many viewers. O'Byrne and his fellow producers also didn't feel that it was realistic for Louis to have that occupation. "At this time period, it was very difficult to be in the sugar business if you were a Black man," O'Byrne explained (via YouTube). "So he actually makes a savvy move to go, 'How can I make money in this time?'"
The choice to make Louis a pimp was intentional as well. It's important that Louis isn't some angel. While Louis does treat his employees well, exploitation is unavoidable. This gives Louis a moral greyness. Being a professional criminal sets Louis apart from his fellow people, priming him for his transformation into a vampire. 
Or as Jacob Anderson put it, "[Louis] doesn't quite belong in his time, and I think that would be a really attractive thing for a vampire because vampires don't either."
AMC clearly feels strongly about the show overall, as it's already renewed "Interview with the Vampire" for Season 2.