Chicago PD's Jason Beghe And Marina Squerciati React To Jesse Lee Soffer's 'Tough' Exit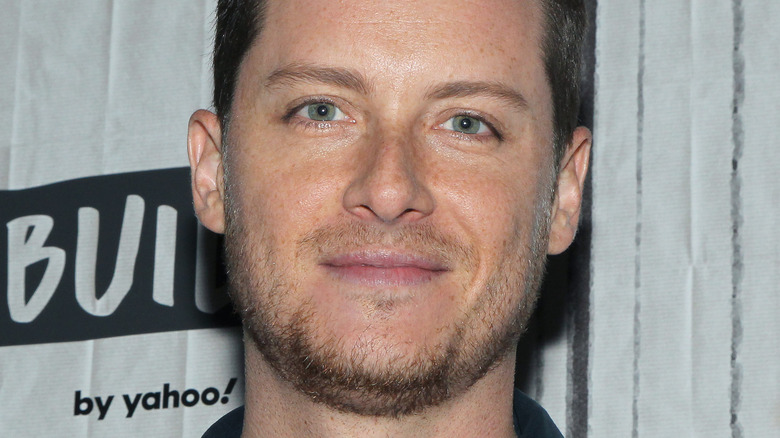 Jim Spellman/Getty Images
Just weeks before Season 10 of "Chicago P.D." premiered, star Jesse Lee Soffer shocked "One Chicago" fans when he announced that he would leave the show in 2022. The actor has portrayed Detective Jay Halstead since the NBC series' 2014 debut, appearing in every episode aired so far. He will exit the police procedural sometime this fall.
As Detective Halstead, Soffer is an integral part of the "Chicago P.D." team —which also features Jason Beghe as Sergeant Hank Voight, Marina Squerciati as Officer Kim Burgess, and Tracy Spiridakos as Detective Hailey Upton, who married Jay in Season 9. Little is known about how his character will depart the series, specifically if he is above or below ground when all is said and done.
During a recent roundtable interview that included Looper, Beghe and Squerciati declined to get into specifics about Soffer's exit but did express how they felt about saying goodbye to their long-time "Chicago P.D." partner.
Working with Soffer has been 'a deeply intimate adventure'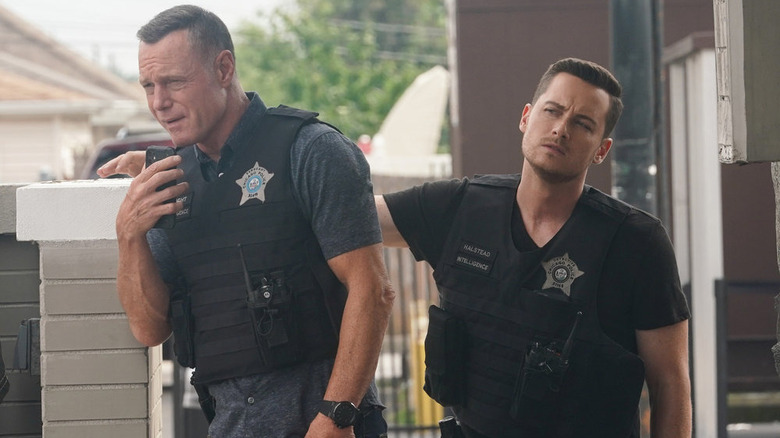 Lori Allen/NBC
"It does not feel good," says Marina Squerciati of Jesse Lee Soffer's impending departure. "As a team, the actors, we've really become close, and I think that shows on camera. It'll be really hard."
In recent seasons, Soffer and Jason Beghe's characters, in particular, have become significantly closer onscreen, with Halstead and Voight sometimes bumping heads because of the rough-and-tumble way the Sergeant handles things. Overall, it's almost like a father and son bond, which Beghe admits spills offscreen too.
"I have a very close relationship with Jesse, personally and professionally, and art imitates life and life imitates art in this kind of a situation where we live together and work together," says Beghe. "I feel like [certain] scenes affected our personal relationships, and our personal relationships affected those scenes. It's a deeply intimate adventure. I truly adore that man, and there's nothing that will ever change that."
Beghe continues, "It's a family. You live a year and a day on a [television] set, so that's a lot of time that we've spent together. It's very intimate, not only the characters but the actors. It's going to be tough, but we will move on. We've got Benjamin Levy Aguilar coming in to play Dante Torres, and he's just a gifted actor and human being extraordinaire. It won't be Jesse, it'll be Benjamin, and these are things you don't even want to try to compare. They're both perfect."
Season 10 of "Chicago P.D." airs Wednesdays at 10 p.m. EST on NBC.