Chicago PD Season 10 Episode 1 Recap: Voight's Way Or The Highway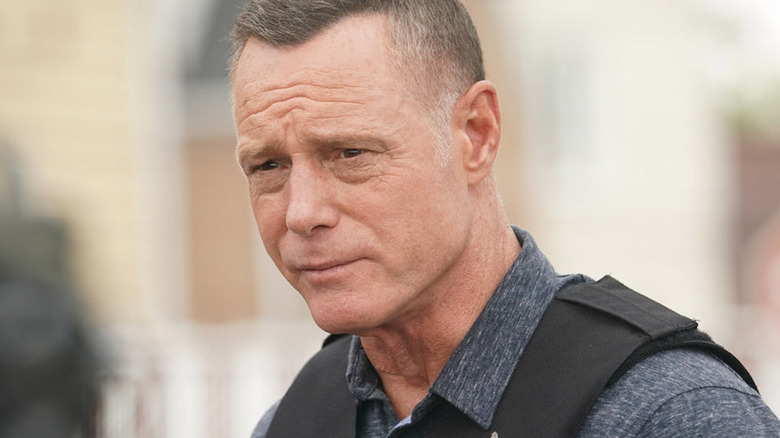 Lori Allen/NBC
Warning: Contains spoilers for Chicago P.D. Season 10 Episode 1
Hank Voight (Jason Beghe) and the Intelligence Unit are back on "Chicago P.D.," which has hit the 10-season mark. The Season 9 finale was a doozy, with Anna Avalos (Carmela Zumbado) meeting her end at the tied hands of Hailey Upton (Tracy Spiridakos). Voight has carried this tragic event with him into Season 10, and it's not going away anytime soon.
While the Intelligence Unit accepts their superintendent's award for valor for shutting down Los Temidos, Voight is AWOL trying to ensure the block Anna worked for him stays clear of drugs. It's become his one-man mission to make her death mean something, and in true Voight fashion, he takes things too far. When it looks like someone is resurrecting Los Temidos by selling drugs in the same smiley-face bag as the gang did, Voight is determined to take down the distributor. Jay Halstead (Jesse Lee Soffer) gets dragged in, and tensions arise between him, Voight, and Hailey.
The Season 10 opener of "Chicago P.D." is all about the trio, as the rest of the unit barely serves as supporting characters. It hints at what's to come in the landmark season and sets up the departure of Soffer from the series.
The Voight-Jay-Hailey triangle is as confusing as ever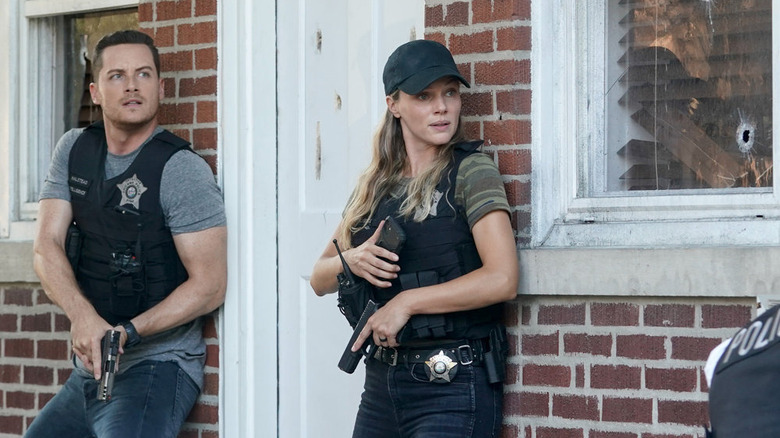 Lori Allen/NBC
Traditionally, a "Chicago P.D." episode has one person at its center, and in the Season 10 premiere is Voight. As we watch him deal with the grief that comes with Anna's death, we see it affect his relationship with his team. We find out it's been two weeks since the incident, and there's been a major detachment between Voight and his team. The person he's closest to during this time is Jay, although the detective disagrees with his boss's choices.
Hailey ignores Voight's order to stand down when Torres (Benjamin Levy Aguilliar) enters a drug house with a new CI to bus the Los Temidos wannabe. Worried Torres is going to get jumped, Hailey approaches the house and makes a noise which alerts the dealer. A shoot-out ensues, putting Torres in imminent danger. After the scene is cleared, Hailey finally has her one-on-one with Voight. She thinks Voight is holding Anna's death over her head, and the two have so much tension between them it's palpable. This will likely be a season-long struggle despite Voight trying to shut the drama down between him, Hailey, and Jay at the end of the episode. The three seem to have trouble trusting one another right now, which is a far cry from where they all used to be. Hailey's issues with Jay giving into Voight are not helping their relationship, giving us cause to worry about the fate of Upstead.
When does Chicago P.D. Season 10, Episode 2 air?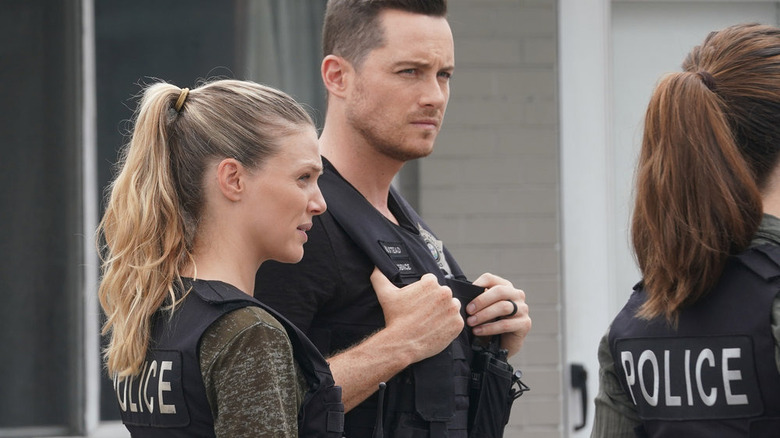 Lori Allen/NBC
The next episode of "Chicago P.D." lands on September 28 at 10 p.m. EST on NBC. Based on where Episode 1 left off with the new chief telling Voight to hire Torres, we expect to see that transition in Episode 2. This episode saw Torres as a PPO on loan to the Intelligence Unit, and he's still not officially on the team. With Jesse Lee Soffer exiting the series after Season 10 concludes, it looks like Torres will be filling his spot on the unit.
We're also expecting to get some major tension between Hailey and Jay. Despite the two saying they were good with one another at the end of Episode 1, it couldn't seem further from the truth. Hailey is frustrated with Jay for listening to Voight so much and for wanting to help him, while he's frustrated with her for going rogue. It doesn't look like things will end well for the couple, and separation could be in their future, especially due to the aforementioned departure of Soffer. We'd definitely prefer that over his death to explain his exit, but him and Hailey breaking up would also be a big blow to many fans.