New Amsterdam Showrunner Confirms What We Suspected About Lauren And Leyla's Relationship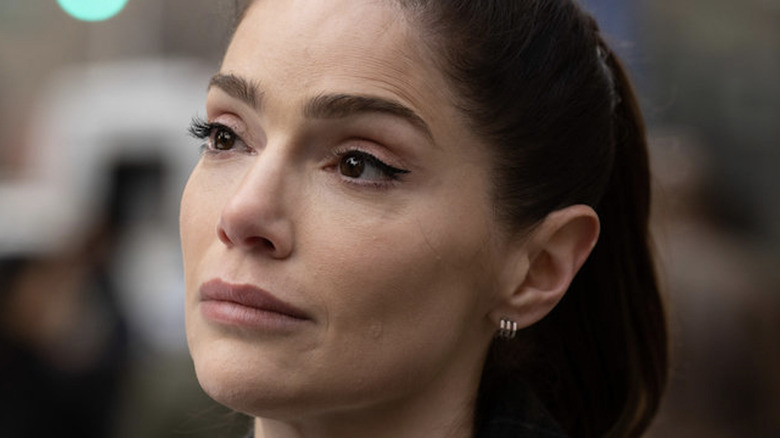 Virginia Sherwood/NBC
We're just a couple of episodes into the fifth and final season of NBC's medical drama "New Amsterdam," and it's clear that the show's creatives aren't exactly looking to take it easy on the staff of the titular hospital down the stretch. That should hardly come as a shock, of course, as they've continuously pushed Dr. Max Goodwin (Ryan Eggold) and his motley crew of medical professionals to the brink and beyond during the series' primetime run.
That's been especially true for the head of New Amsterdam Medical Center's Emergency Department Dr. Lauren Bloom (Janet Montgomery), who's dealt with a crippling addiction, a lengthy rehab, and a near-fatal ambulance crash, among numerous other dramas during her tenure. Dr. Bloom found a rare ray of light during the show's third season when she met Leyla Shinwari (Shiva Kalaiselvan), a medical professional from Pakistan struggling to find her footing in the states.
After initially butting heads the pair find common ground, with Dr. Bloom helping put a roof over Leyla's head, and ultimately pass her medical certification exams. They soon begin a romantic relationship too, which many "New Amsterdam" fans were wholly invested in. Those fans were surely devastated when the relationship ended in Season 4 after Lauren took a highly questionable tactic to forward Leyla's medical career. But an event early in Season 5 has left fans wondering if the relationship is really over. Here's what the series' showrunner had to say about it.
A romantic reunion between Lauren and Leyla is not likely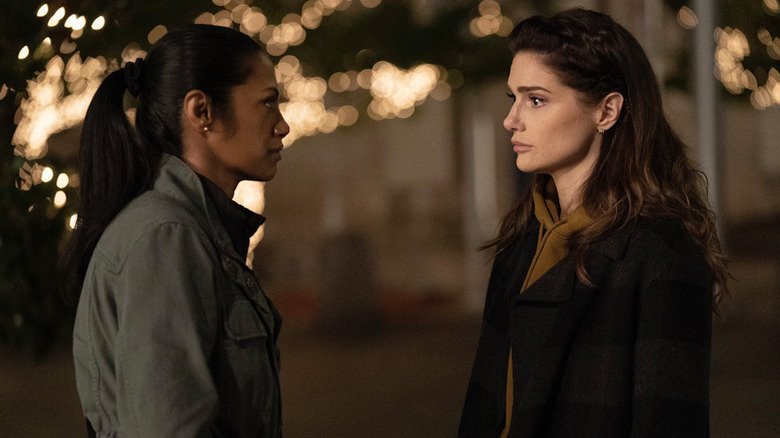 Virginia Sherwood/NBC
As "New Amsterdam" fans recall, when Lauren and Leyla split up in Season 4, the former actually ceded her own apartment to the latter and spent some time couch surfing after the fact. Early in Season 5, however, Dr. Bloom had enough of calling random couches home and headed back to her place to ask Leyla if she could crash in the spare bedroom. Leyla agreed to the arrangement, though she quickly revealed she was seeing someone new, so Lauren would have to be okay with that. 
Still, the close-quarters possibility has led fans to question whether the romance may soon be rekindled. Unfortunately for them, "New Amsterdam" showrunner David Schulner offered a definitive answer to that particular relationship question when he told TVLine "It's over." Schulner added, "We told their story for two seasons, and they changed each other in such profound ways," before admitting that the duo's relationship could likely only be toxic for each if they continued. On the prospect of Lauren actually moving in with Leyla and her new lover, Schulner admitted that's not really a legitimate possibility. "While that would make for some fun/horrible drama," Schulner said, "Lauren has come too far as a character to willingly enter into that."
So it seems that, in spite of their not-so-distant romantic past, any relationship between Lauren and Leyla during the final season of "New Amsterdam" will be strictly professional. And as fans of the series know, even that relationship could get tricky given how Leyla got her gig at New Amsterdam Medical Center.