This Major HIMYM Character Would Have Been Unveiled As The Mother In The Event Of Early Cancelation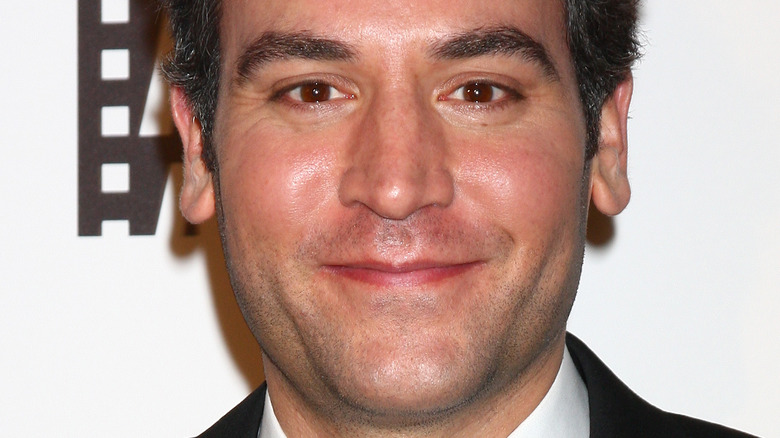 Kathy Hutchins/Shutterstock
It's safe to say that viewers had a lot of problems with the final season of "How I Met Your Mother," including racist stereotypes and a truly controversial series finale. But Cristin Miloti's casting as the newly revealed title character at the end of Season 8 wasn't one of them. Uproxx wrote of her introduction, "They get the biggest thing of all absolutely right: the Mother."
As Tracy McConnell, Milioti feels like the right mix of charming and quirky for a guy like Ted Mosby (Josh Radnor). But fans barely get to know her before her death in the series finale, "Live Forever." Echoing many critics, Pure Bright Fire wrote, "After all that, the mother (Tracy) was basically just a sidenote in the story of how Ted and Robin got together."
"How I Met Your Mother" lasted for nine seasons. However, the show did have another reveal planned for the Mother character in case it ended much earlier.
Victoria would have been the Mother if the show ended early
Ted dates plenty of women over the course of nearly a decade of "How I Met Your Mother." All the same, his best chemistry might be with Victoria (Ashley Williams), a sweet-natured baker he meets at a wedding in Season 1. The couple stays together through the first season and brings their spark back in Season 7, yet they split up each time over Ted's feelings for Robin (Cobie Smulders).
"How I Met Your Mother" was in danger of cancellation early in the show's run, but the co-producers had a plan for the Mother, however, so they could have brought the story to a real conclusion if they needed to. Co-creator Carter Bays explained at the TCA in 2014: "Ted meeting Victoria — happened at the end of Episode 12 ... it would have been Victoria, probably" (via Deadline). 
Network shows with longer episode orders have what is referred to as a front 13, back nine scenario. What that means is, the network orders 13 episodes, then nine more if the ratings are promising (via Forbes). Considering that format, the ending of Season 1, Episode 13, "Drumroll, Please," with Ted finding Victoria and kissing her, could have been the series finale as well. Whatever the show's issues, at least fans can be happy they got eight more seasons of laughs, romance, and slap bets.