HIMYM Writers Had To Apologize For This Episode That Has Definitely Aged So Poorly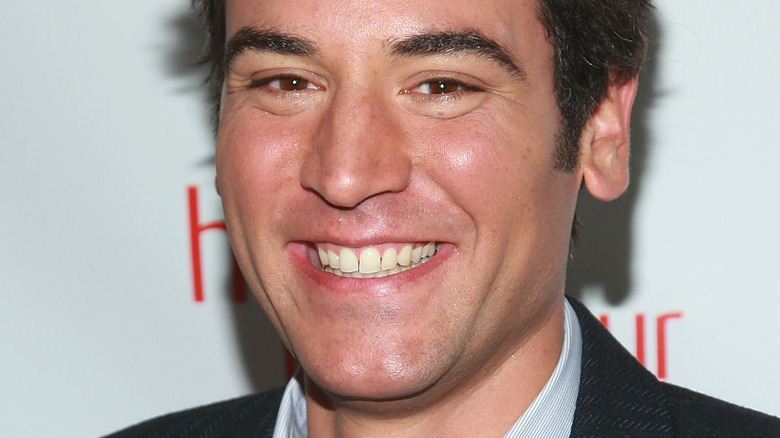 Stephen Lovekin/Getty Images
Comedy tends to age poorly compared to other film and television genres because the jokes often respond to what are, at the time of release, current trends and values. What was once a hilarious joke to a young viewer becomes baffling 10 or 20 years later.
One writer at Medium pointed out how audiences laughed at older comedies where people with obvious differences were made fun of, but "our society has moved on to a point where many of us just have normalized these things." Eventually the transphobic jokes in movies like "The Naked Gun 33 ⅓" and "Ace Ventura: Pet Detective" became the subject of criticism because they felt cheap and mean, as opposed to funny.
Even recent sitcoms and films aren't immune to backlash from online audiences, who are objecting to stereotypes or questionable "ethnic" humor that were once seen as acceptable for the big and small screen. Indeed, the word-of-mouth reaction to this one "How I Met Your Mother" episode was so strong that the writers outright apologized for the script.
Slapsgiving 3 used racist Asian stereotypes
The previous "Slapsgiving" installments of the CBS sitcom "How I Met Your Mother" were arguably classic episodes. But Season 9's "Slapsgiving 3: Slappointment in Slapmarra" is more of an outright embarrassment.
The concept of "Slapsgiving 3" is that Marshall Eriksen (Jason Segel) supposedly went through "special training" to deliver his final slap to Barney Stinson (Neil Patrick Harris). Marshall's story takes the form of a martial arts movie, where he learns how to deliver an extra-hard slap to poor Barney. Sounds cute enough — except this involves three of the white cast members dressing in "yellow face" makeup and costumes to look more like Asians. 
This led to a major outcry, as well as the hashtag #HowIMetYourRacism online, as reported by BBC News. Time Magazine similarly argued that the episode indulges in old caricatures and "cements nasty racist stereotypes." Ultimately, the show's co-creator Carter Bays tweeted an apology explaining that the episode was a homage, "but along the way we offended people. We're deeply sorry, and we're grateful to everyone who spoke up to make us aware of it."
It speaks volumes though that despite the episode's dismal reception, it's not the lowest-rated episode of Season 9 on IMDb at 5.9/10. That honor still belongs to "Live Forever, Part Two," the divisive "HIMYM" series finale, which is rated at 5.5. Sometimes it's hard to live down a controversial ending.