The Only Magic Mike Cast Member Channing Tatum Had Beef With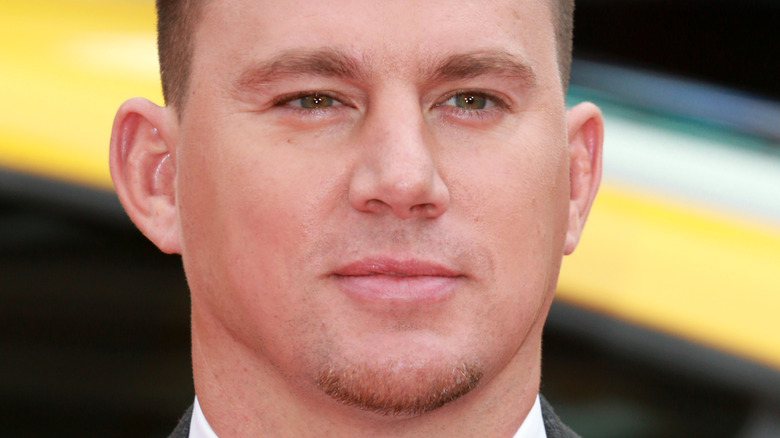 Fred Duval/Shutterstock
"Magic Mike" was a cultural sensation when it was released in 2012. According to Box Office Mojo, the film grossed $167.7 million worldwide on a budget of just $7 million. It went on to inspire a sequel, 2015's "Magic Mike XXL", a reality competition series, as well as a musical for the stage. The film also cemented series star Channing Tatum as a Hollywood A-lister.
Based loosely on his early life as a male stripper, Tatum produced and stars in the films as the titular character. The first film follows Mike and the adventures of the merry band of strippers at Tampa strip club, Xquisite. Mike takes Adam, played by Alex Pettyfer standing in for the young real-life Channing Tatum, under his wing and shows him the ropes of an industry that he is a six-year veteran of. The sequel is a road trip film in which some of the gang travel to a strippers' convention in Myrtle Beach, one that may turn out to be their final rodeo in their lives of stripping.
The group of strippers in the films includes characters played by Pettyfer, Matthew McConaughey, Matt Bomer, Joe Manganiello, and Kevin Nash, among others. The infectious camaraderie in the films did not translate to real life, however, as Tatum had real-life beef with one of the cast members.
Channing Tatum had beef with Alex Pettyfer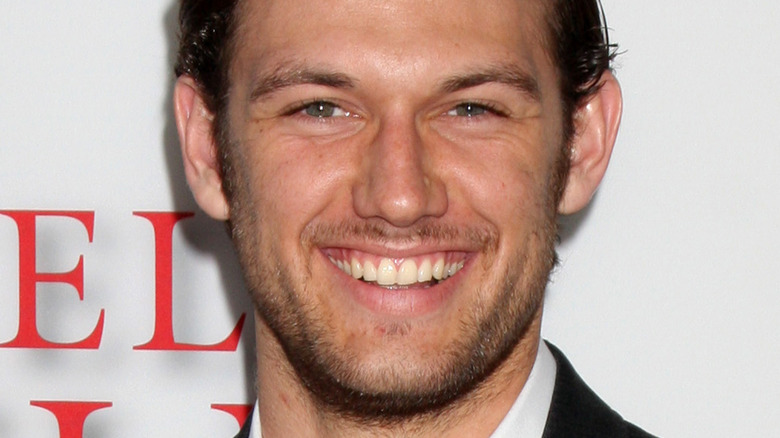 Kathy Hutchins/Shutterstock
Fans have wondered why the character of Adam is not in "Magic Mike XXL." Turns out, Alex Pettyfer is the only "Magic Mike" actor that Channing Tatum had beef with. Back then, "I Am Number Four" star Pettyfer already had a reputation in Hollywood as a bit of a bad boy. According to the Hollywood Reporter, Tatum was unsure of Pettyfer's casting in the film because of said reputation, as Tatum had a lot riding on the film since he was also producing.
On a visit to the Bret Easton Ellis podcast, Pettyfer told Ellis, "I had a very negative past relating to the things that I had done on movies and promotion of movies. And Channing Tatum is an extraordinarily smart businessman." He went on to explain that he stayed quiet on the set and stayed away from the other cast members since his reps warned him to behave.
This was perceived by a lot of the cast as stand-off behavior, he added. After the film wrapped up principal photography, Pettyfer rented an apartment owned by Tatum's friend and failed to pay the rent for four months. "I all of a sudden got a very negative email from Channing, rightfully so, saying, 'Don't f*** my friends," the actor recalled. "You owe money. Pay the f***ing money. Don't be a clown.'"
Upon returning to the "Magic Mike" set for reshoots after this all went down, Pettyfer found out that Tatum had already told the cast about the rent incident. The cast stuck with Tatum and iced Pettyfer out. According to Page Six, Tatum reportedly wouldn't even let Pettyfer be on the "Magic Mike" cast cover of Entertainment Weekly. To date, it appears the beef between them has not been squashed, even though Pettyfer cites working on "Magic Mike" as a positive experience.