The Sci-Fi Flop That Ruined Alex Pettyfer's Career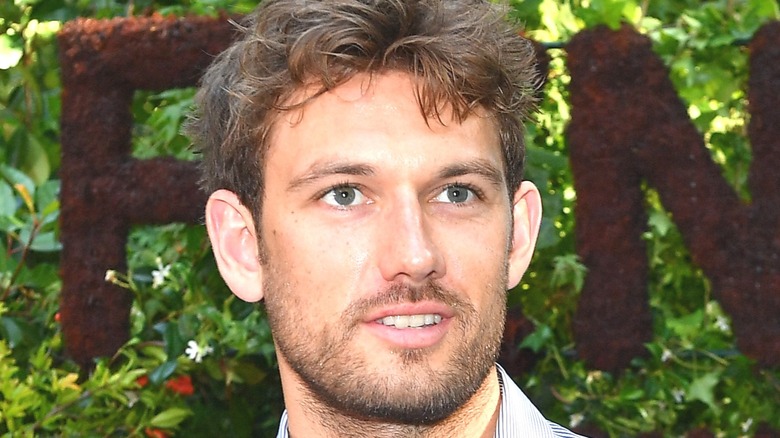 Jacopo Raule/Getty Images
At the start of the previous decade, Alex Pettyfer was an in-demand young actor. After playing Alex Rider in "Stormbreaker" (via IMDb), an adaptation of Anthony Horowitz's beloved YA series about a British teenager recruited to become a young James Bond, he was riding high. The 2006 movie demonstrated Pettyfer's magnetic screen presence as a leading man, which subsequently opened the door for higher-profile projects. Over the next several years, he took roles in comedies and thrillers features, including "Wild Child" and "Tormented," proving his range in multiple genres.
But everything changed for Pettyfer when he took what could have been a breakout role in "I Am Number Four." Around that same time, moviegoers were steeped in "The Twilight Saga" franchise mania, which naturally led to studios searching for potential IP that could fit the same mold and result in major profits. The "Twilight" formula seemed simple enough to replicate, and surely the idea of breaking out like Robert Pattinson with the right project was an attractive enough offer for any young actor, including Pettyfer.
Thus, a movie was greenlit that is generally remembered as the project that changed the course of Pettyfer's career in a way nobody could have predicted.
I Am Number Four had issues before release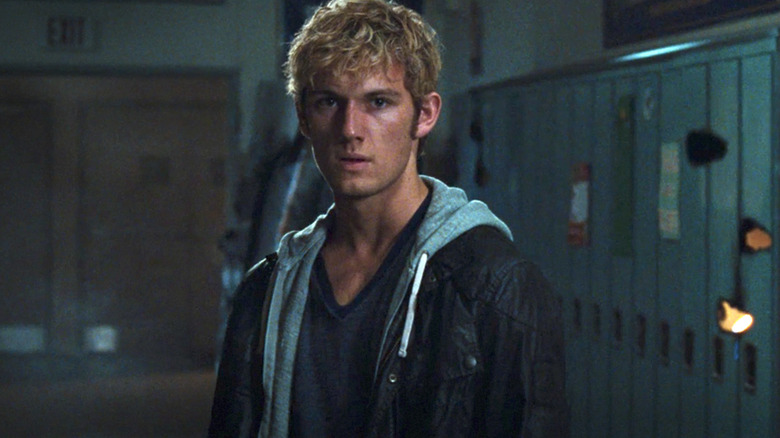 Touchstone Pictures
Nine aliens who live as humans on Earth are, in fact, hiding from extraterrestrial bounty hunters. One of those aliens is John, aka Number Four (Alex Pettyfer), and it is up to him and a few close allies to defeat those searching for him. This is the premise of "I Am Number Four" (via IMDb), and, as intriguing as it sounds, it's also weighed down with a lot of teen romance genre fluff. For example, we're introduced to John living as a beach bum, dealing with high school bullies, and falling in love with aspiring photographer Sarah (Dianna Agron), all while he's hunted.
It is hard to overstate how confident Hollywood executives were in the project at its outset. In 2009, DreamWorks and director-producer Michael Bay purchased the film rights to "I Am Number Four" before the book it would be adapted from was released (via The Hollywood Reporter). At the time, Bay was hot off the success of "Transformers: Revenge of The Fallen" and slated to direct. However, he soon left to work on the third "Transformers" movie, so the task of directing fell to D.J. Caruso, who directed Shia LaBeouf projects "Eagle Eye" and "Disturbia" just a few years earlier (via IMDb).
Before the film's release, comparisons to "Twilight" were emerging (via Yahoo). Another eyebrow-raising element of the project was that the source material was written by James Frey. As a reminder, Frey is the disgraced novelist whose memoir, "A Million Little Pieces," was revealed to be more fiction than nonfiction following its selection for Oprah Winfrey's book club (via The Guardian).
I Am Number Four was a flop that impacted Alex Pettyfer's career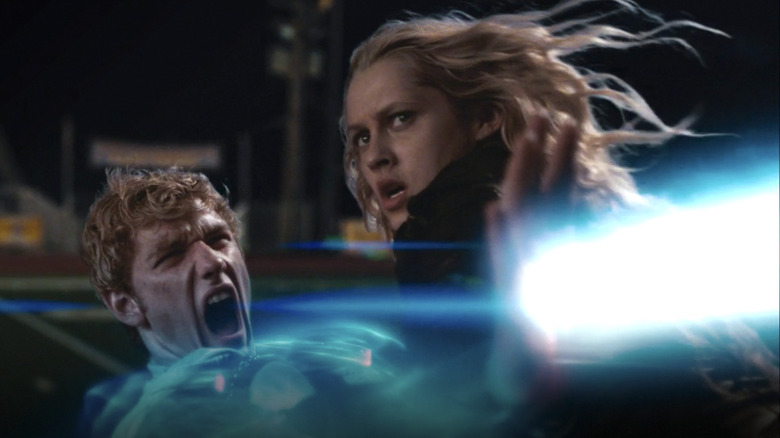 Touchstone Pictures
Sure enough, "I Am Number Four" was denounced as a "Twilight" wannabe following its release — and not a particularly good one at that. Film critic Roger Ebert gave the movie one-and-a-half stars, writing, "That's sad when a movie casts aside all shame, demonstrates itself willing to rip off anything that might attract audiences, and nevertheless fails." The Independent (via Rotten Tomatoes) was equally damning in its assessment, with the review noting the film's "slavish adherence to formula is pitiful, but this patchy knock-off may do just enough to earn itself another go-round."
Though "I Am Number Four" did make nearly $20 million in its domestic opening weekend, most of the profit came in the following weeks. Per Box Office Mojo, the Alex Pettyfer-led feature earned $55 million domestic and nearly $150 million worldwide. Despite interest from audiences based on these totals, plans for a sequel were aborted despite the movie's ending clearly teasing its franchise ambitions.
The critical flop of "I Am Number Four" was so bad that Pettyfer has never returned to the spotlight in the same way. Though he is still a working actor and director, according to his IMDb profile, he has avoided the science fiction genre and seemingly prefers smaller roles in smaller projects. While it's unfortunate to see a promising young actor's career derailed by a flop, Pettyfer's experience is an intriguing case study on the shortsightedness of studios.