How Jackass 3D Led Wee Man To Major Success In The Food Industry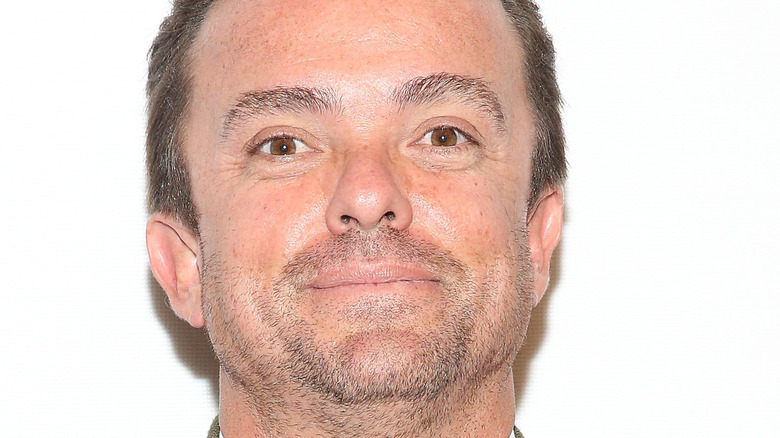 Robin Marchant/Getty Images for Tribeca Film Festival
Many of the stars of the "Jackass" franchise managed to take their death (and sometimes logic)-defying stunts and launch successful careers outside one-upping their friends on camera. Johnny Knoxville became a major star, leading comedies like 2005's "The Dukes of Hazzard" and 2018's "Action Point." Steve-O also managed to end up with successful stand-up comedy and podcasting ventures. Then there's Wee Man, the smallest member of the group, and by far one of the most well-known. Believe it or not, Wee Man — real name: Jason Acuña — is now a major success in the food industry.
In an appearance on Steve-0's "Wild Ride!" podcast, Wee Man described his journey to success with Chronic Tacos. The company began in 2002 with a goal of serving authentic Mexican food with a vibe inspired by Southern California, where founders Randy Wyner and Dan Biello grew up, according to the Chronic Tacos website. Wee Man got involved years later in 2008 and he posts plenty about it today, even visiting various shops for meet-and-greets in 2022 to celebrate 20 years of Chronic Tacos, as shown on his Instagram. 
Wee Man explained to Steve-O how it was actually 2010's "Jackass 3-D" that led to one of his biggest successes with his venture into food service. That success oddly involved one of the stars of the "Fast & Furious" franchise. 
Paul Walker invested in Chronic Tacos
Chronic Tacos actually got a shout-out in "Jackass 3-D," with the producers deciding to claim the restaurant franchise was a sponsor of the picture. It was played mainly for comedic effect, according to Steve-O, but it led to an investment from the late Paul Walker and his brother Caleb Walker, who would go on to double for Paul after his passing for 2015's "Furious 7."
The Walker brothers were at the premiere of "Jackass 3-D" and were also looking to invest in a restaurant at the time. When they heard mention of Wee Man's Chronic Tacos, they approached him and decided to invest and open a location in Huntington Beach, as he explained on the "Wild Ride!" podcast. Before Walker became another celebrity face attached to the franchise, Wee Man said they had 26 locations. As of September 2022, they over a dozen more, he told Steve-0. 
Wee Man, however, isn't the only "Jackass" star dabbling in the food industry. Steve-O also has a hot sauce called Steve-O's Hot Sauce For Your Butthole, which can be found on the comedian's official site. During the recent chat with Wee Man on his podcast, Steve-O asked about the chances of getting his hot sauce into Chronic Tacos locations.
"Done. What you mean what are the chances? You're my bro, dude," Wee Man declared. That said, customers can hopefully expect to be topping Wee Man's Chronic Tacos with Steve-O's hot sauce soon enough.