The Real Reason Rachel Zegler Refused To Rewatch Snow White Until She Was Cast In The Live-Action Version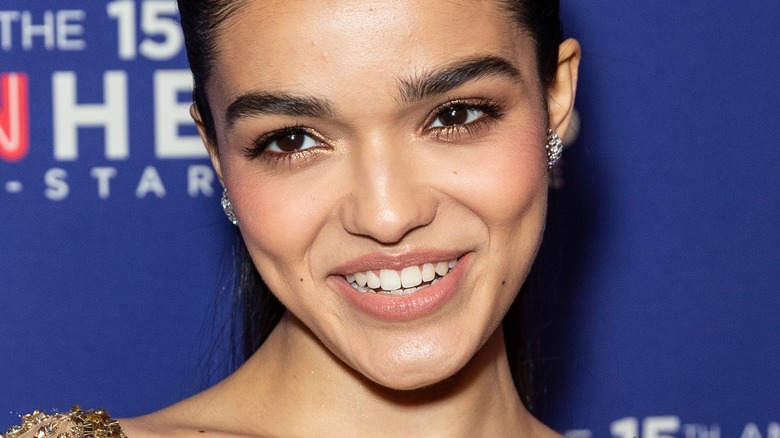 lev radin/Shutterstock
Disney has gone all-in on live-action adaptations of its most beloved properties, meaning that there doesn't seem to be a single title that's off the table. "Pinocchio," "Aladdin," "Lady and the Tramp," and more have all released to varying levels of success, and the likes of "The Little Mermaid" and "Hercules" are on their way down the production pipeline. A remake of the 1937 animated classic "Snow White and the Seven Dwarfs," with Marc Webb of the "Amazing Spider-Man" duology tapped to direct, is also on the docket, slated to release on March 22, 2024.
At the time of this writing, details about the "Snow White" remake are scarce, but we do know a few key things. For one, "Little Women" and "Barbie" director Greta Gerwig, as well as Erin Cressida Wilson, will take on writing responsibilities, with Benj Pasek and Justin Paul writing original music for the film. As far as the cast goes, Wonder Woman herself, Gal Gadot, will portray the Evil Queen, Andrew Burnap will play Johnathan, and Martin Klebba will play Grumpy. To top it all off, "West Side Story" standout Rachel Zegler has signed on to portray Snow White.
Despite landing the role of Snow White, Zegler refused to rewatch the iconic animated original until a mere few years ago. Here's why she was so adamant about avoiding it.
Zegler was afraid of the 1937 Snow White for many years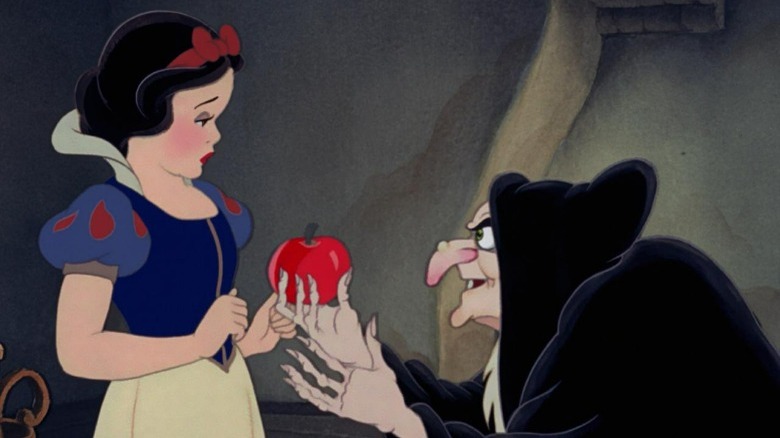 Disney
On September 26, 2022, Entertainment Weekly interviewed Rachel Zegler and Gal Gadot, who pulled back the curtain a bit on their "Snow White" experience so far. In a surprising bit of information, we learned that Zegler spent most of her life having only seen the original "Snow White" movie once — a fact that didn't come to be by accident. "I was scared of the original cartoon. I think I watched it once, and then I never picked it up again," she confessed, noting that the Snow White's Scary Adventures theme part attraction at Disneyland only compounded her fear of the property.
Zegler goes on to clarify that only when she landed the role of Snow White did she give the Disney classic another go. "I watched it for the first time in probably 16, 17 years when I was doing this film," she adds. Meanwhile, Gadot mentions that she watched the original "Snow White" quite often way back when, telling EW, "I watched it on VHS, like a video recorder, when that used to happen like a million years ago...It was amazing." Of course, as they touch on in the conversation, the 2024 "Snow White" will look far different from the 1937 incarnation, if for no other reason than to refresh it for modern audiences.
One can only hope that the upcoming "Snow White" remake is a success. After all, Rachel Zegler bravely faced her fear of the original to make it happen.