Monster: The Jeffrey Dahmer Story Just Smashed A Netflix Record That No One Expected To Fall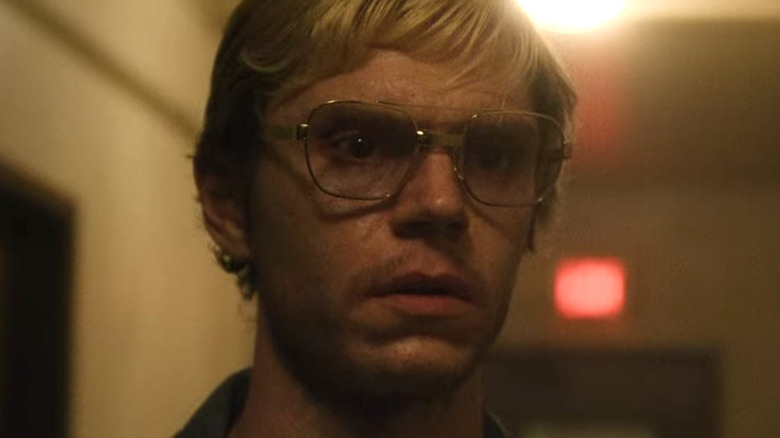 Netflix
"Monster: The Jeffrey Dahmer Story" has been making quite an impact since its debut. The Netflix limited series has been topping the viewership charts pretty consistently across the board (via ComicBook.com), and this fact is especially surprising when you consider the horrific and disturbing content that is dramatized in Ryan Murphy's controversial series.
Dahmer is well-known to true crime aficionados as one of the most depraved serial killers ever documented. Engaging in everything from necrophilia to grisly body disposals to cannibalism and amateur brain surgery (via Elle), the killer's exploits have already been explored in depth in Netflix's true-crime series, "Dahmer: Conversations with a Killer."
Still, that hasn't stopped viewers from tuning in to watch the horrors of Dahmer's crimes unfold in "Monster: The Jeffrey Dahmer Story," where Evan Peters plays the serial killer with frightening accuracy. In fact, it turns out audiences have an appetite for the macabre that has blown viewership expectations out of the water for the crime series.
Monster has given Netflix it's biggest debut ever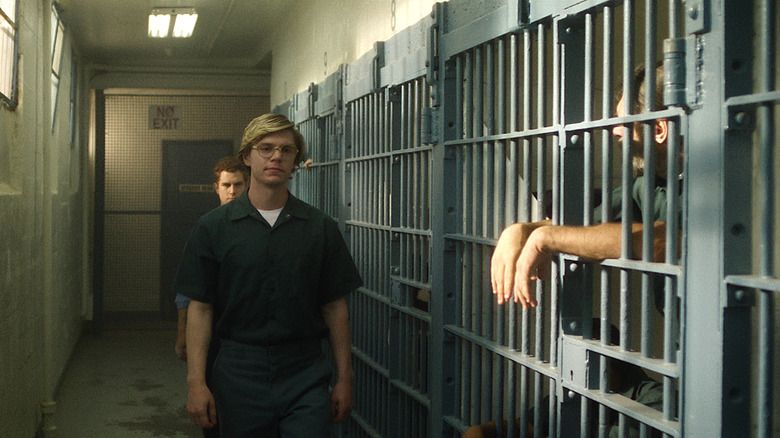 Netflix
"Monster: The Jeffrey Dahmer Story" has just had the biggest viewership week ever in Netflix history. As reported by Indiewire, Ryan Murphy's latest series has brought in a staggering 196 million hours of watch time from subscribers in just its first seven days on the service. Amazingly, this puts the crime series ahead of Netflix heavy-hitters like "Stranger Things," "Cobra Kai," and "Squid Game."
While this is already an insane achievement, the fact that "Monster: The Jeffrey Dahmer Story" is pulling this off with arguably the most grisly true crime story of the 20th century is particularly surprising. While true crime has certainly been rising in popularity over the last decade, it's hard to imagine this show playing in the background while families enjoy a nice dinner or friends hang out and have a few drinks.
Still, the numbers don't lie, and regardless of how viewers are choosing to watch "Monster: The Jeffrey Dahmer Story," it's clear that they're definitely tuning in at a high enough degree to make Netflix happy they've invested in the Ryan Murphy project. With this in mind, we'll almost certainly be seeing more projects from Murphy on Netflix and probably some more disturbing true crime dramatizations as well.