Mike Flanagan's Epic Journey To Bring The Midnight Club To Screen Is The Stuff Of Legends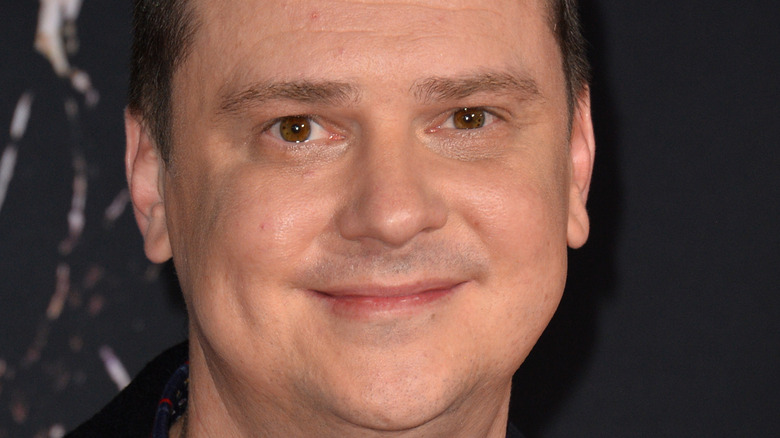 Featureflash Photo Agency/Shutterstock
Horror maestro Mike Flanagan has made a name for himself in the genre with such hits as "Oculus," "Hush," and "Doctor Sleep." Besides the latter, Flanagan adapted another Stephen King story for the Netflix film "Gerald's Game." In addition to feature films, he teamed with Netflix again on the critically acclaimed miniseries "Midnight Mass," which features a pretty big Stephen King homage. "Midnight Mass" was Flanagan's third miniseries for Netflix following the extremely successful "The Haunting of Hill House" and "The Haunting of Bly Manor." He teams with Netflix yet again for the adaptation of the popular young adult novel, "The Midnight Club."
"The Midnight Club," based on the 1994 novel by Christopher Pike, centers around a group of terminally ill teenagers that make a pact — when one of them dies, they will confirm to the others the existence of the afterlife. Eventually, one of them passes, and evidence of haunting begins to appear before the survivors. Themes of grief and loss run through most of Flanagan's work, so this series seems tailor-made for him. In fact, the director has wanted to make an adaptation for a long time, and it has had quite the epic journey on its way to the screen.
Mike Flanagan tried to make The Midnight Club his first film in the '90s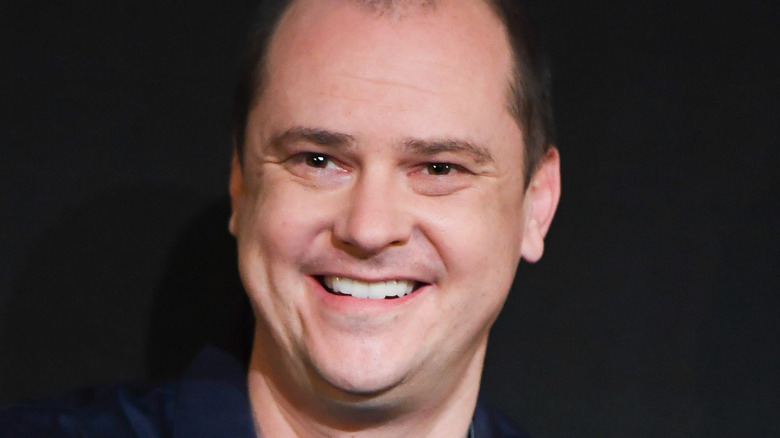 Gp Images/Getty Images
According to Vanity Fair, Mike Flanagan has been a fan of Christopher Pike's book "The Midnight Club" since its release. Coming off of reading horror novels for young readers such as "The House with a Clock in Its Walls" and "Goosebumps," he says he was drawn to the lurid cover art of "The Midnight Club," which features a group of scared kids facing off against a hooded grim reaper-like character. He says when he finally began to read the book, it wasn't the "pulpy" kids novella he thought it was going to be. "It was about teenagers having to reconcile with terminal diseases and with death," he said. "And it didn't pull its punches there either. It was a real lesson in how you could use genre to talk about very serious things."
When Flanagan was in college in the late '90s, he decided that an adaptation of the book would become his first feature film. He drew up a business plan and tried to bring in friends and family as investors. Upon contacting the book's publisher, though, Flanagan hit a roadblock. "They sent me a cease and desist letter," he said. The film never got made. 
After the success of Flanagan's other miniseries with Netflix, he decided to finally adapt "The Midnight Club." The young characters within the show and the books share spooky tales with one another when they gather each night. In a clever twist, the show adapted other Christopher Pike novels as the stories the kids tell ("Gimme a Kiss" and "Road to Nowhere" are among those featured in the show).
He cast horror royalty in her first lead role in decades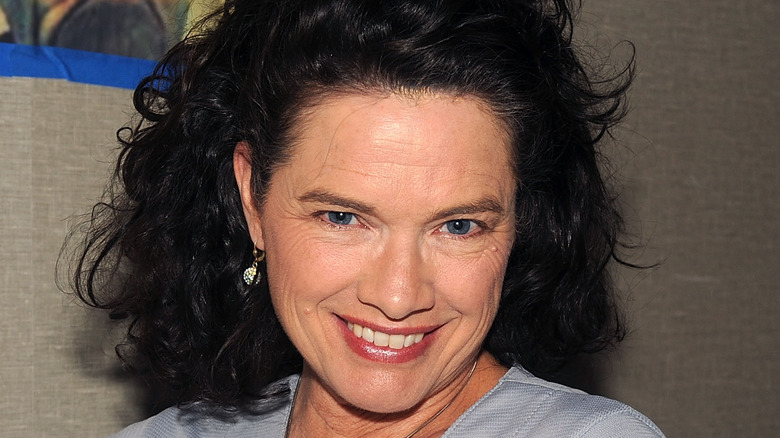 Bobby Bank/Getty Images
In another bit of cleverness, this time within the casting, Mike Flanagan tapped Heather Langenkamp for a lead role as Dr. Georgina Stanton. In what will be one of her first leading roles since around the time of the release of the book "The Midnight Club," Langenkamp is best known for playing final Nancy Thompson in the "A Nightmare Elm Street" film series. In fact, the plot of "The Midnight Club" bears a similarity to the plot of "A Nightmare on Elm Street 3: Dream Warriors," a film in which Langenkamp's character prominently appears. In "Dream Warriors," a group of sick teens in a hospital gather each night to tell scary tales of the dream demon Freddy Krueger.
Flanagan, being a horror fan himself, knew to cast Langenkamp in this lead role. She told Tulsa World, "He professed his love of 'A Nightmare on Elm Street' to me, so I had to be there and listen to it for half an hour, like how much he loved 'A Nightmare on Elm Street' and I'm like 'OK, I get it.'" She continued, "What I love is seeing a fanboy find success because that's what everyone dreams about is loving a certain thing as a child and loving a certain kind of movie and then actually getting to find a career in that."
After getting offers to cameo in horror projects over the years, Langenkamp was surprised to find that this was a meaty leading role that she couldn't turn down. She hasn't seen the show yet, but she has high hopes for it. Fans will find out when "The Midnight Club" drops on Netflix on October 7, 2022.