How Paul Reiser Joined The Casts Of Stranger Things And The Boys - Exclusive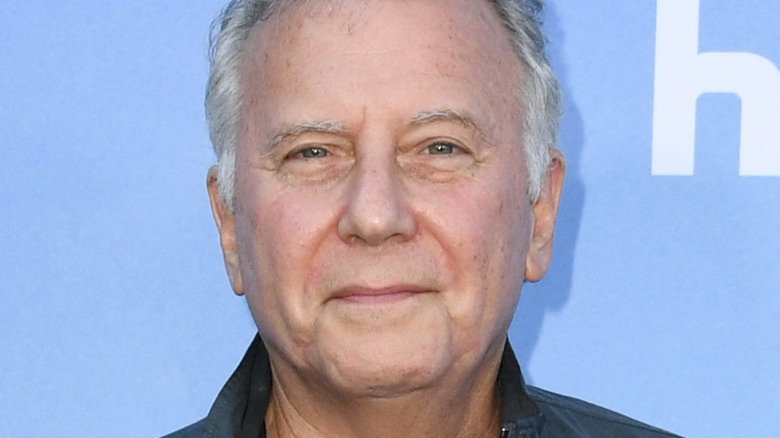 Jc Olivera/Getty Images
During the '80s and '90s, Paul Reiser made a name for himself as an amiable, accessible comedic actor. Yet while he continued working steadily following the end of his beloved sitcom "Mad About You" in 1998, he didn't receive the same level of attention. That is, until he showed up as Dr. Sam Owens, the avuncular director of Hawkins Lab, in the 2nd season of Netflix's "Stranger Things" in 2017. The series was already a phenomenon when he joined, and as a result, the role introduced him to legions of new fans.
Many of those fans were delighted when he appeared in a brief but memorable arc in Season 3 of Prime Video's "The Boys" as The Legend, a vulgar, eccentric former manager of superheroes who delights in recalling his glory days to whoever will listen. Reiser's earlier fans would be forgiven for being surprised to see him in both shows. Even Reiser admits, "It's funny to me that I'm in these things that I have no business being in." But fans' embrace of his "Stranger Things" and "The Boys" characters demonstrates that producers made the right choice in picking the actor.
Paul Reiser sat down with Looper to explain how his casting on "Stranger Things" and "The Boys" came about.
Two fateful calls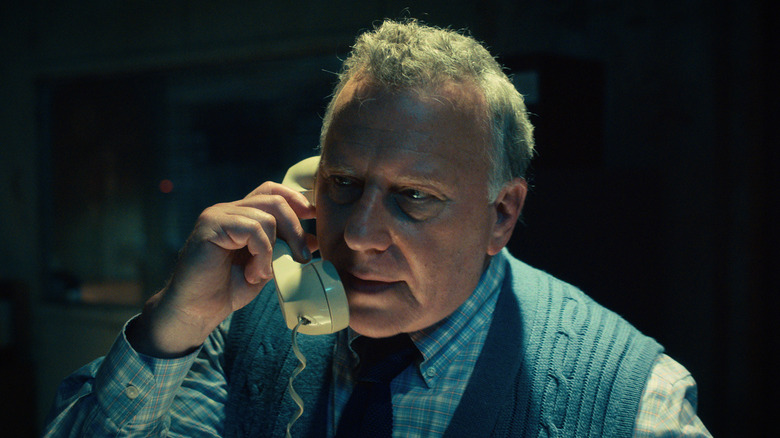 Netflix
Reiser acknowledged that neither "Stranger Things" nor "The Boys" is a show he'd normally watch or expect to be cast in, but he also revealed that his son was a fan of both when he was initially offered the roles, so he turned to him when he needed to learn about the series.
"My teenage son ... watched ['Stranger Things'] all the first weekend and was telling me about it," Reiser shared. "Then, ... I got a call from my agent saying, 'Have you heard of this brand-new show, "Stranger Things"?' I was like, 'Yeah, of course I have. I have my finger on the pulse of America. Yes, I do.' He goes, '["Stranger Things" creators] the Duffer Brothers want to meet you.' I went, 'That's crazy.'"
Similarly, on getting the call about the role in "The Boys," he remembered, "That was one where I had not heard of it until they offered me this role. I asked my son — my son is my cultural canary in the coal mine — I said, 'I just got a call. You seen this show "The Boys"?' Of course he had. I said, 'What do you think?' He said, 'It's great — and you'll hate it.' [laughs] I watched it and I said, 'Yeah. You're not wrong. What is happening? This show is so over the top.'"
The fun of Stranger Things and The Boys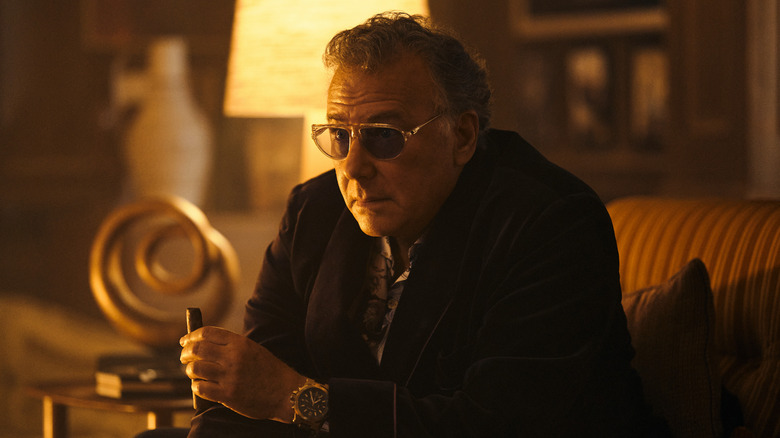 Prime Video
Fortunately, not only was Reiser flattered to be asked to appear on both series, but he also learned to appreciate each one and enjoyed his experience working on both of them. He said that once he talked to the Duffer Brothers about the "Stranger Things" role, "I got what they were going for. When I joined, it was already this huge hit, which was a very luxurious position to be in." During his time on the series, he's had fun watching the show's young cast mature. "Those kids have grown up over the show," Reiser observed. "When they started, they were [around] 12, 13, and now they're 47. They've grown into nice people."
Similarly, he came to understand "The Boys" and ultimately relished the opportunity to play The Legend. "Once I watched more of ['The Boys'], I said, 'Okay, I get what they're doing.' That's part of their thing: Make it as graphic and as violent and also politically and socially savvy, and it's a really well-done show," Reiser noted.
The first four episodes of Reiser's latest show, "Reboot," are available on Hulu, with new episodes available on Tuesdays. Reiser is also performing stand-up comedy in cities in the United States and Canada through mid-2023.