Whatever Happened To Flasky Flowers After Shark Tank?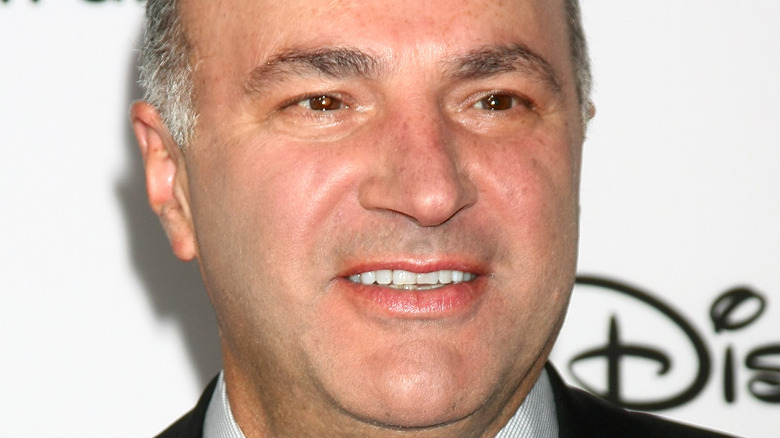 Kathy Hutchins/Shutterstock
The entrepreneurs on "Shark Tank" have to be ready to go through insurmountable odds if they hope to fulfill their business dreams. And for some of these determined individuals, the sacrifices they must make are almost too scary to imagine. There's almost no better example of this than Kelly and Ryan Moynihan. The married couple developed Flasky Flowers, a nifty wedding bouquet that doubles as a beverage container. The idea came to Kelly after she noticed that women at weddings would often ask others to hold their drink while taking photos with their bouquets.   
The Moynihans show up on "Shark Tank" Episode 3 of Season 13, looking to get a $50,000 investment in return for a 10% stake in their company. While the business amuses the sharks, it is the couple's story that most intrigues. The Moynihans have put nearly everything on the line for their business, from selling their home, quitting their jobs, and putting $60,000 into the company — all while having seven kids to take care of. Several difficulties, including their seventh child needing open heart surgery and the COVID-19 pandemic, put their plans on hold, but they feel now it is time to go, as they have earned $21,000 to date. In an unexpected move, the couple gets a deal from three sharks — Lori Greiner, Mark Cuban, and Kevin O' Leary — with a deal offering $75,000 for 30% of the company. Since the deal was made, has Flasky Flowers been able to keep blooming? 
Flasky Flowers hasn't sprouted much as of yet
While many might assume that an entrepreneur's troubles are all over after getting a deal on "Shark Tank," this is far from the case. According to a poll conducted by Forbes talking to select entrepreneurs from the show's first seven seasons, 43% of the show's participants never had their deals go through, while another 30% had their deal changed following the episode, and only 27% had their deal stay the same. So the chances of a shark choosing to change their offer or an entrepreneur having a different mindset is not uncommon. And with Flasky Flowers having three investors on board, those chances can heighten. 
As the "Shark Tank" episode aired relatively recently in October 2021, there haven't been many significant developments. The company still seems to be running, with their products being sold on their website and Etsy. Since airing, the price for the bouquet went up from $20 to $25, with options to get five packs for $100. They have a healthy presence on social media, where their Instagram, Facebook, and especially TikTok accounts have a hearty following. Their net worth was estimated to be $250,000 in 2021 (via BizzBucket). It's unknown if the deal with the sharks closed or not, although the business is not listed on the sites of any of its investors. Hopefully, with as much as the Moynihans sacrificed to see their dream come true, Flasky Flowers will hit its stride in the near future.