The Unexpected Reason Marina Squerciati Used Ice Cubes To Help Film Chicago PD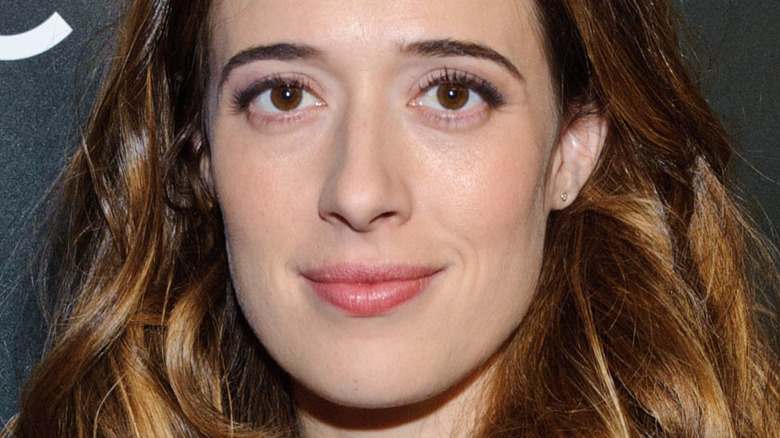 Timothy Hiatt/Getty Images
As intel officer Kim Burgess and "Chicago P.D." character fans can't help but love, NBC's hit "One Chicago" crime series has Marina Squerciati inhabiting a character who's gone through major changes within Chi-Town's 21st District police department. And as someone whose educational background includes earning a B.A. in theater and an early career acting on the stage, Squerciati is well equipped to convincingly portray this multi-faceted police professional who, as it turns out, is also a fully dimensional human being off-duty.
And when it comes to prepping herself for the transformation from Marina into Kim, the actress told Hello Magazine that the process has become more or less effortless. "[Kim] is a second skin now, and I know her so well that I can slip back in," she said, adding that she adapts to what the scriptwriters want for that episode. "For me, it's more about the situation that the writers want to put me in, and that's what I have to work on." And even if the scripted action involves something the character has never experienced, Squerciati is sufficiently into Burgess's headspace that even a novel situation will unfold naturally for the actress. So, with her high comfort level when it comes to portraying Burgess on "Chicago P.D.," what would have compelled her to employ ice cubes while filming the show?
Chicago's weather caused Squerciati to use ice cubes for a Chicago P.D. scene
It's no secret that actors use a variety of sometimes surprising techniques to better their performances. For instance, as detailed by Thrive, Robert De Niro moved to Sicily to get himself in the mood to play Vito Corleone in "The Godfather: Part II." And for his role in "The Pianist," Adrien Brody sold his home and vehicle and deprived himself of food in order to get into his Holocaust survivor character's desperate mindset. Did this kind of over-the-top homework pay off? Well, both men won Oscars.
As for Marina Squerciati's icy acting ploy on "Chicago P.D.," this clip of her interview with Telltale TV reveals that when filming during extremely cold Chicago weather, an actor's breath releases so much condensation that they're obscured from the camera. This was the case when officer Burgess and fellow cop Kevin Atwater (LaRoyce Hawkins) filmed a winter scene inside a van. As Squerciati explained in the clip, she filled her mouth with ice cubes and chewed them up to pre-condition her exhaled breath to be too cold to fog up the scene. So, while it may not rise to the level of moving to Italy or starving herself in the name of her art, Squerciati does seem willing to do her part to film "Chicago P.D." during the frostiest weather the city can dish out.