Who Plays Joel's Daughter Sarah In HBO's The Last Of Us?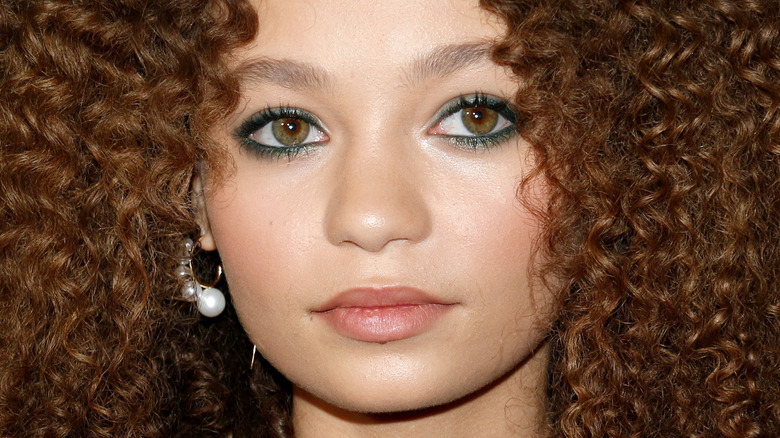 Tinseltown/Shutterstock
HBO's "The Last of Us" miniseries has been in development since March 2020, (via Variety). Today, the premium cable network dropped the first trailer for "The Last of Us," and it gives us a good idea of what the series will look like.
Based on the hit video game series from developer and publisher Naughty Dog, "The Last of Us" takes place in a post-apocalyptic world where a cordyceps fungus has transformed most humans into zombies. The story follows a survivor and smuggler named Joel Miller (Pedro Pascal), who meets a young girl named Ellie (Bella Ramsey) who might be the key to finding a cure to the fungus.
The trailer also gives a brief glimpse of Joel's daughter, Sarah. She's a pivotal character in both the video game and the TV series. The night that society collapses, Joel and Sarah try to make it to safety. Without spoiling too much, Sarah doesn't make it. The guilt of losing his daughter will weigh heavily on Joel as he tries to protect Ellie. Soon, Ellie becomes a surrogate daughter figure for Joel. This only makes the ending of Joel and Ellie's story even more gut-wrenching.
Sarah appears in two of "The Last of Us'" ten episodes. Here's the info on the actress who plays her.
Sarah is played by Nico Parker
That's right, the role of Sarah Miller went to young actress Nico Parker. It's just Parker's fourth credited screen role. Parker is also the daughter of Thandie Newtown, who's starred in films like "Mission: Impossible 2," "W," and "Rogue One: A Star Wars Story" and TV shows like "Westworld."
Before "The Last of Us," Parker appeared in the Hugh Jackman sci-fi vehicle "Reminiscence," in which she played Zoe. Before that, she appeared in the HBO/Sky TV horror miniseries "The Third Day," alongside Jude Law. Parker's first onscreen role was a major one, when she appeared as the lead Milly Farrier in the live-action adaptation of "Dumbo" in 2019.
Even though she comes from a show business family–in addition to Newton, her father is writer-director Ol Parker, who wrote and directed "Mamma Mia! Here We Go Again"–Parker says she surprised her parents when she decided to go into acting. She never discussed an acting career with her parents, and she landed the role of Milly after an audition.
"We never had like a sit-down conversation of, 'So this is what you want to do,' Nico told Variety. "It more just happened and now they're kind of forced to accept it. But they are incredibly supportive. I'm so lucky that they are and that they appreciate what I do."
After "The Last of Us," Parker will star in the upcoming film "Suncoast," alongside Woody Harrelson and Laura Linney (via IMDb). Her career is off to a strong start, and she's not even out of high school yet.