Bella Ramsey Has Words Of Assurance For Fans Of The Last Of Us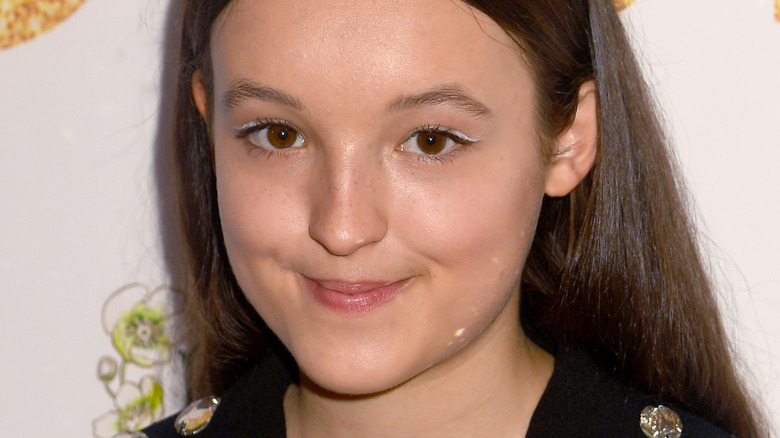 Dave J Hogan/Getty Images
"The Last of Us" might be video game developer Naughty Dog's most important franchise. The post-apocalyptic action-thriller so far has two widely beloved mainline entries as well as a remake and remaster of the first game. Both the original game and "The Last of Us: Part II" have won a staggering number of game of the year awards across the board (via GameRant).
Now with an upcoming HBO adaptation right around the corner, fans of the games will soon see the harrowing story brought to life. Starring Pedro Pascal as Joel and Bella Ramsey as Ellie, "The Last of Us" hopes to recapture the terrifying horror and breathtaking drama of the game that inspired it.
Still, due to how close the story of "The Last of Us" is to the hearts of its fanbase, some fans are worried that the adaptation won't be able to capture the lightning in a bottle that made the game so special. After all, there have been plenty of disappointing video game movies from Hollywood in the past (via Rotten Tomatoes).
Bella Ramsey thinks fans will be satisfied with the series
Bella Ramsey sat down with SheKnows to talk about her role in the upcoming series, among other matters. Though Ramsey seems to fully understand the trepidation of fans regarding whether the HBO series will do justice to "The Last of Us," the young actor had some reassuring words to share.
"I know there were people worried about it, of course," Ramsey said. "When something is so precious to you as a viewer — as a gamer — of course, you're going to be worried about the adaptation." Though fans have yet to see the series, it must be encouraging to know that its star has so much reverence for the source material.
"I think people are going to love it. It very much follows the emotional beats of the game, and it's very respectful of the game and honors the game." Ramsey went on. "The Last of Us" is regularly brought up among the best games of all time and is particularly highly regarded for its morally complex plot (via Medium), and video game adaptations don't have the best track record, so fans should feel reassured by the promise that HBO's "The Last of Us" respects its source material. 
Ramsey did point out that there would be some changes made to the story in order to expand it for the series. "It explores different avenues that weren't explored so much in the game," she said. "I do think people are going to love it. I hope they do." Well, with "The Last of Us" director Neil Druckmann creating and co-writing the series with Craig Mazin ("Chernobyl"), hopefully the adaptation will live up fan expectations.