The Wheel Of Fortune Contestant Who Walked Away $1.03 Million Dollars Richer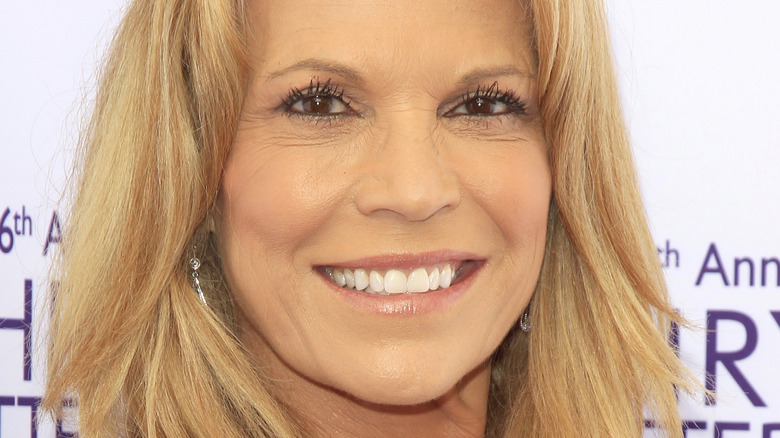 Kathy Hutchins/Shutterstock
The game show genre has been in our world of entertainment for over half a century with no signs of fading. Original classics such as "Jeopardy," "Password," and "The Price is Right" give viewers at home the opportunity to watch real people test their knowledge and skills to hopefully leave with cash and prizes, or fail trying. And just as these game shows vary in terms of skills, so do the winnings. An episode of one show can see contestants pull in a vacation or living room set, while another show can hand over a cash prize so significant, it can be life-changing.
For a show like "Wheel of Fortune," a first-place victory doesn't always mean the contestant is walking away with an actual fortune. With the current format of the show beginning in 1983, hosts Pat Sajak and Vanna White have been the masters of word puzzles for over 7,500 episodes. Decades reminds us that for the first seven years, contestants would take their cash winnings of each round, and use it for a timed shopping spree of prizes. The producers bumped up the excitement when they eliminated that segment of the show, giving contestants more of a chance to stuff their pockets with actual cash.
As fans know, "Wheel of Fortune" now lives up to its name, as there are more opportunities to beef up bank accounts than ever before. With multiple "toss-up" rounds and higher dollar increments on the wheel, there have been some big final prize totals for winners in recent years. For example, in a 2013 episode, Autumn Erhard tapped out with $1.03 million in her pocket.
Autumn Erhard beat tough odds to win the million
For those who aren't avid watchers of one of the most well-known game shows in history, "Wheel of Fortune," being a victorious contestant doesn't mean that you are walking away with an earth-shattering bounty. Before the game's "bonus round" puzzle, a contestant can win a minimal amount of cash and prizes, yet still be the top winner. Even solving the bonus puzzle brings no guarantee of extra cash, since the final prize is chosen at random from a spin of the mini-wheel. However, when Autumn Erhard collected her final prize, it brought her total winnings up to $1.03 million.
NPR reports that Erhard needed to triumph over three different obstacles to snag the million bucks. First, during the main gameplay rounds, she not only needed to land on a million-dollar bonus prize card, via a spin of the big wheel, but then also had to solve the puzzle. Second, Erhard, after earning her way to the bonus round, required some luck to have that same million-dollar card chosen at random from all the possible prizes. Finally, Erhard had to solve the bonus puzzle, which she did in a more-than-impressive fashion.
Adding to her gameplay winnings, the bonus round victory brought her total to $1.03 million. However, Erhard isn't the first contestant to take in the million-dollar prize, nor the last. In fact, the first million-dollar prize on "Wheel of Fortune" was scooped up by Michelle Lowenstein back 2008. More recently, the seven-figure prize was awarded to math teacher Sarah Manchester.