Why House Of The Dragon Showrunner Ryan Condal Wasn't Surprised By Miguel Sapochnik's Exit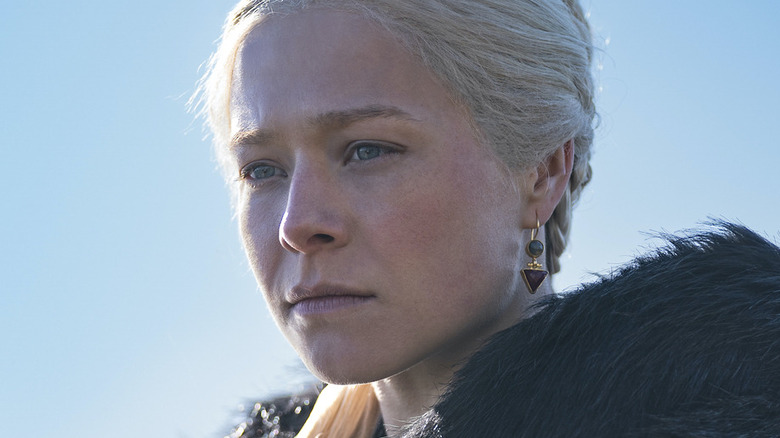 Ollie Upton/HBO
This behind-the-scenes shakeup might have been shocking for fans of "House of the Dragon," but this major insider says it actually wasn't a huge surprise.
As August drew to a close, it was announced — shortly after the series premiered to enormous viewership numbers and was immediately renewed — that Miguel Sapochnik, a longtime veteran of the parent series "Game of Thrones" and one of two showrunners on "House of the Dragon," would be stepping down after the show's first season. To say this was unexpected is an understatement; Sapochnik was an integral part of "Thrones" and led installments like the Season 6 highlight "The Battle of the Bastards," and for him to step down right at the height of his new show's starting success was absolutely baffling.
At the time, Sapochnik said in a statement, "I am so proud of what we accomplished with Season 1 and overjoyed by the enthusiastic reaction of our viewers. It was incredibly tough to decide to move on, but I know that it is the right choice for me, personally and professionally." Though Sapochnik will retain his credit as an executive producer for however long this series runs, this was, to say the least, a confusing move. As it turns out, though, Sapochnik's closest collaborator took this news in stride... and even understood.
Miguel Sapochnik's fellow showrunner wasn't shocked by his exit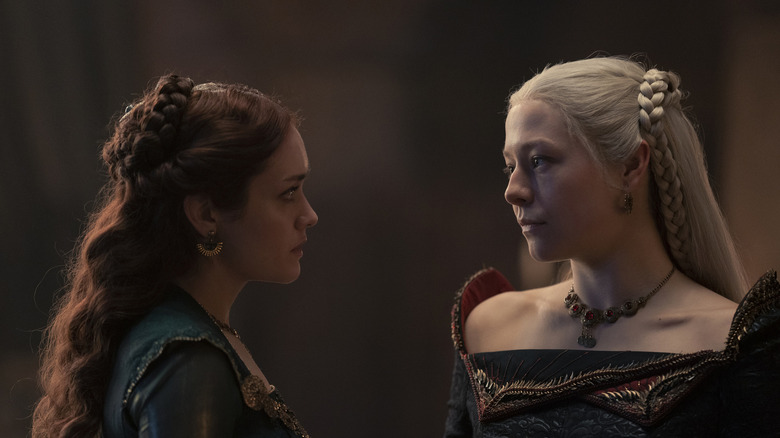 Ollie Upton/HBO
In an interview with Entertainment Weekly, Sapochnik's co-showrunner Ryan Condal — another "Thrones" vet — said that he actually understood why his right hand man left the series.
"It was definitely in Miguel's mind," Condal said to the outlet. "He's definitely lived in Westeros for a really long time. I was always potentially aware that he might have just set this one season up on his feet and got the feather in his cap of doing a show that he co-ran and had a hand in the conception and casting and making of, versus the original series where he definitely became a producer at the end, was certainly I think [Thrones showrunners] David [Benioff] and Dan ["D.B." Weiss]'s most trusted filmmaker, but not in the way that he participated in House of the Dragon. So it was always in the back of my mind."
"I think at the end, he felt like he had said what he had to say," the showrunner elaborated. "He's a tremendously talented filmmaker, which is obvious from the work that everybody is seeing and will continue to see with episode 5 and 7. I think there's lots of stories that he has left to tell. And honestly, as a fan of his, I'm excited to see where he goes next."
Should House of the Dragon fans be worried?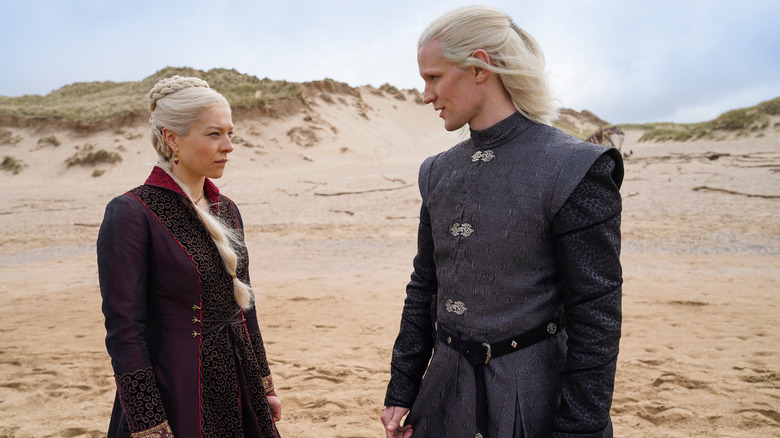 Ollie Upton/HBO
Though it stands to reason that Sapochnik simply wanted to get this new show off the ground successfully and pursue other professional properties, the question still stands: do fans of the prequel need to worry about his exit?
Condal is, of course, also a longtime resident of Westeros, and yet another "Game of Thrones" vet, Alan Taylor, will be taking over to run the show alongside Condal and snagging his own executive producer credit in the process. That said, it's not exactly a secret that "Game of Thrones" went downhill very quickly under the aforementioned Benioff and Weiss, and the longstanding rumor is that the two wanted the series to end earlier than it necessarily needed to so that they could go work on a "Star Wars" project. (That project was later canceled.)
"House of the Dragon" is a tricky project, in that it both has enormous shoes to fill and equally enormous mistakes it needs to avoid. Sapochnik's exit may, in fact, be a mixed blessing; perhaps in his absence, some fresh eyes who weren't as immersed in "Game of Thrones" can bring something fresh to the new series. That said, it seems as if Condal is ready to forge ahead without his original collaborator.