The Two James Bond Legends Who Inspired Pierce Brosnan's 007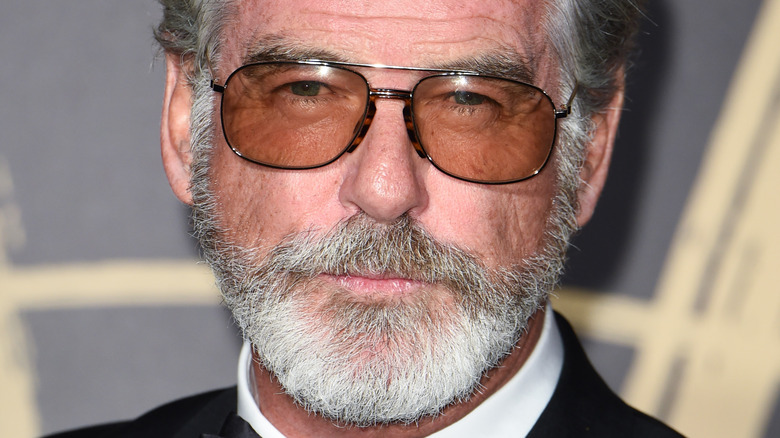 Featureflash Photo Agency/Shutterstock
Choosing a new actor to portray James Bond following the conclusion of Daniel Craig's tenure as the character is an involved task for a multitude of reasons. Beyond the "James Bond" fanbase's sheer size and range of opinions about the direction of the franchise, time likewise complicates the search for the next James Bond due to the fact that the next actor who accepts the role will have to commit to multiple films released over at least somewhere in the ballpark of a decade.
With the franchise's future in mind, some fans, and even those involved in its making, may be looking back to its past for insight into what worked and what didn't throughout its storied history. Pierce Brosnan portrayed the character in four films released between 1995 and 2002, before Craig officially took over as of the premiere of "Casino Royale" in 2006. "GoldenEye" is the height of his Bond run in many viewers' estimation, ranking among some of the very best films of Brosnan's lengthy career. On the other hand, "Die Another Day" was Brosnan's last "Bond" movie in large part due to its poor reception — though even its detractors have acknowledged that Brosnan had little to do with its failings.
With his "Bond" career in the rearview mirror, Brosnan discussed his approach in a career-spanning interview, revealing the two Bond legends that inspired his spin on the iconic character.
Sean Connery and Roger Moore were Pierce Brosnan's biggest Bond influences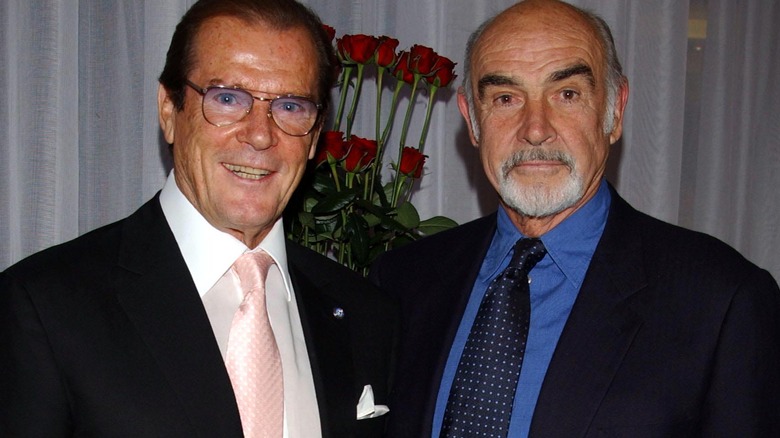 Dave Benett/Getty Images
In the lead-up to the premiere of DC superhero blockbuster "Black Adam," which features Pierce Brosnan in a supporting role, GQ interviewed the seasoned actor about some of his most well-known film performances. Brosnan opened the interview with a rundown of his time as James Bond, during which he shared the two prior Bond actors that served as his primary sources of inspiration.
"For me it was trying to walk a line between Roger and Sean Connery, and not being shy of taking from their work," Brosnan said of his time as the superspy. He then went on to explain that he first began to admire Connery in "Goldfinger" at 11 years old, and remained a fan of the franchise during Moore's run. "I took from both men, really. I allowed myself the grace to try and get the sense of humor that both men brought to the part," he continued.
For what it's worth, Brosnan seems to look back fondly on his time as James Bond. "Bond is the gift that keeps giving and has allowed me to have a wonderful career. Once you're branded as a Bond, it's with you for ever," he told The Guardian.
Just as Connery and Moore before him will always be associated with Bond, so too will Brosnan as well as Craig in his wake, all of whom may well influence Agent 007 in the character's next incarnation.