How The Search For The Next James Bond Is Complicated By The Inexorable March Of Time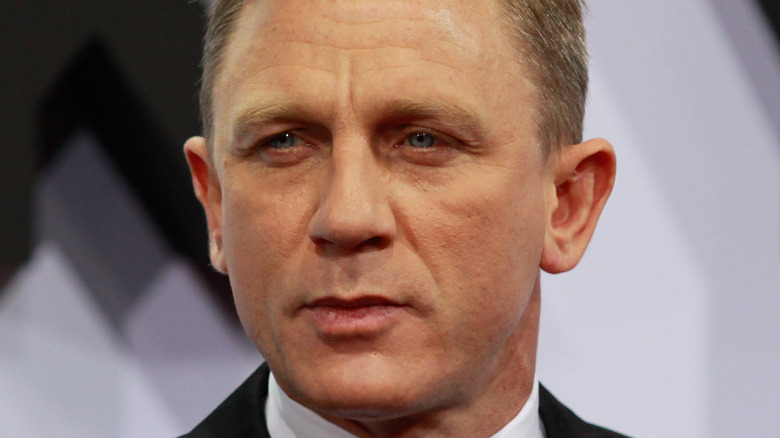 Piotr Zajac/Shutterstock
Time waits for no one, not even James Bond. While speaking with Time Out to promote 2015's "Spectre," Daniel Craig infamously said he'd rather hurt himself than return as 007. Six short years later, Craig donned his Tom Ford suit for the final time with "No Time To Die," definitively wrapping up his tenure as Bond. Now, all eyes are on the future of the billion-dollar British franchise, which has been going strong since 1962.
Details are ultimately slim on the next batch of films, though producer Barbara Broccoli admitted to Deadline earlier this year that the character would undergo a reinvention. "There isn't a script and we can't come up with one until we decide how we're going to approach the next film because, really, it's a reinvention of Bond," the producer said. "We're reinventing who he is and that takes time." Broccoli maintained that production on the 26th James Bond film won't kick off until at least 2024, but time is running out to meet that malleable deadline. From an outsider's perspective, making a Bond film is like the age-old question: "What comes first? The chicken or the egg?" In this case, what informs Bond's reinvention? A new star to take on 007? Or a script?
With Craig's departure hanging in the air for several years, many have spent time speculating who the next MI6 lackey will be. While some names show up more often than others, these speculations seem to have missed one major part of the James Bond puzzle: time commitment.
The next James Bond actor will be in the role for a while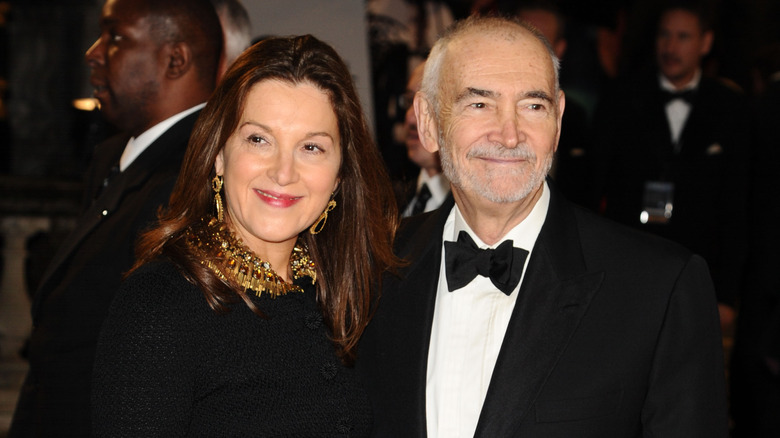 Featureflash Photo Agency/Shutterstock
The next James Bond has to commit to playing the character for a decade. Or, at least, that's what producers Barbara Broccoli and Michael G. Wilson want, brushing aside the idea of an actor coming in for just one entry. While speaking with Variety, the co-producers opened up about how the future 007 has to be engaged with the role. The conversation manifested while discussing Idris Elba's comments about not wanting the Bond gig (via GQ).
"We love Idris," Broccoli said. While she didn't dig deep into the "Suicide Squad" actor's comments, the producer mentioned that it's possible Elba couldn't commit to the role. "The thing is, it's going to be a couple of years off," the producer confirmed. "And when we cast Bond, it's a 10-, 12-year commitment. So he's probably thinking, 'Do I really want that thing?' Not everybody wants to do that. It was hard enough getting [Daniel Craig to do it]." This isn't a conversation that only Elba would be having — it's a dialogue that all James Bond frontrunners would have to participate in.
As for what comes first, the new James Bond actor or the script? "It's not just about casting an actor for a film. It's about a reinvention, and 'Where are we taking it? What do we want to do with the character?'" Broccoli shared. "And then, once we figure that out, who's the right person for that particular reinvention?" Ask any fan and they'll give you a dozen varied answers. Ultimately, it all boils down to giving the character the time it needs to flourish on the big screen. Here's hoping time is on the side of our future Bond.