Jason Momoa Explains The Decision To End See With Season 3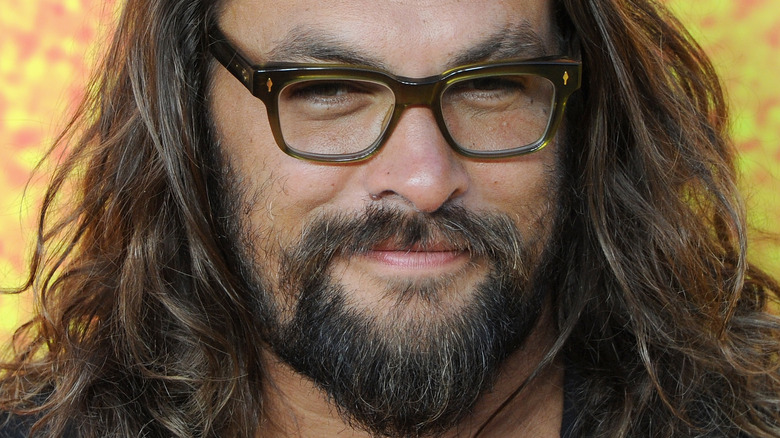 Albert L. Ortega/Getty Images
Apple TV+ has made a big splash since their entry into the streaming market, with shows such as "Ted Lasso," "Severance," and "Dickinson" drawing both critical and commercial acclaim. But let's not forget about one of their first streaming offerings, the science fiction action drama "See" starring Jason Momoa.
Created by Steven Knight, the mastermind behind the crime drama "Peaky Blinders," Apple TV+'s "See" revolves around a dystopian world where a virus killed most humans on the planet and left the survivors and their descendants blind. When news spreads of children potentially being able to see, they become targets for different tribes. This leads to their adoptive father, Baba Voss (Jason Momoa), to fight to protect them. 
With the show's third season having been previously announced as its last, Jason Momoa spoke about the decision to end "See" after three seasons. Here's what he had to say.
Momoa wanted to make sure the series went out on its own terms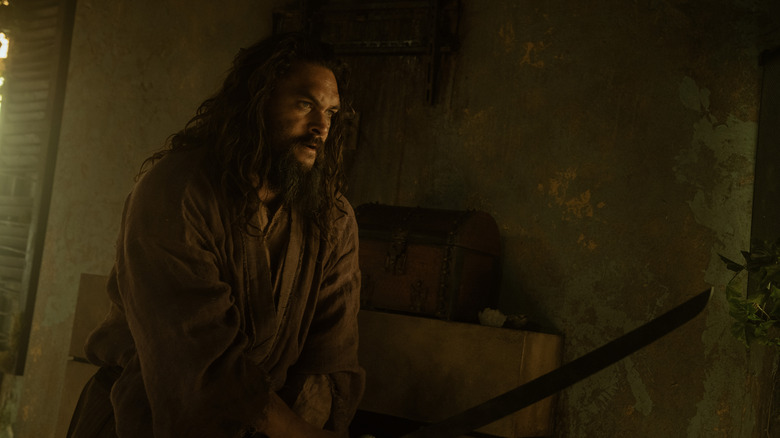 Apple TV+
In an interview with Collider, Jason Momoa spoke about the decision to make the third season of "See" its final one.
Momoa pointed out that other shows he's been part of often didn't plan a proper conclusion. He noted that the way those shows tend to end, often not on their own terms, leads to disappointment among both fans of the series and also their cast and crew. Momoa didn't want "See" to end the same way, leading to a desire for a final season that would definitively conclude the series.
Momoa also added that the other commitments were piling up for him and the rest of the show's cast and crew that he felt it was important to finish out the show while everyone could put their focus on it. He noted that the show's second and third season were shot back to back, allowing him to go work on "Aquaman and the Lost Kingdom" without any worry.
Momoa is not the only member of "See" with other project commitments. Showrunner Jonathan Tropper also oversees the HBO Max series "Warrior," which also features "See" castmember Olivia Cheng, who plays Charlotte. Hoon Lee, who plays Toad on "See," is also a main castmember of "Warrior."
Momoa had a good relationship with the showrunner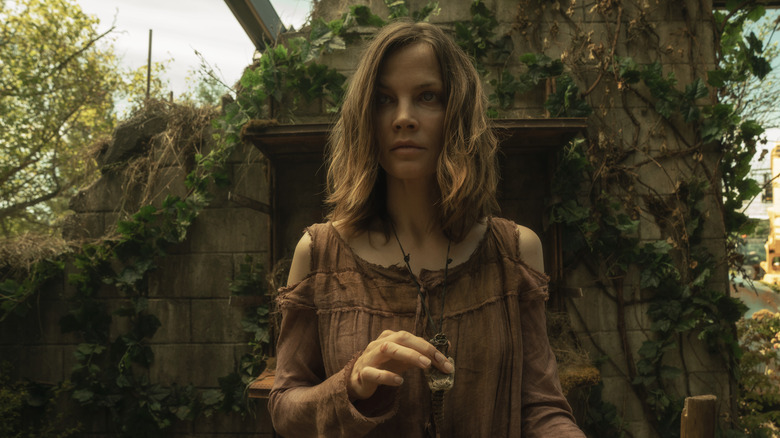 Apple TV+
Speaking about the finale, Jason Momoa noted that it was a very emotionally taxing ending, even though he praised it. He noted that, while shooting "Fast 10," he was asked to return to do the last four minutes of the show once again, causing him to have to return to the headspace even though he had said goodbye to the show and to the character of Baba Voss.
While he was worried about returning to the character after he had closed the book on it, Momoa added that he knew he had to give it his all, otherwise it would be a disservice to the show. He added that it let him appreciate the show having a planned ending even more, allowing for an emotional resolution of his character's journey, rather than an abrupt cancellation that would have left fans without a proper finish.
Momoa also added that he and showrunner Jonathan Tropper had a working relationship that allowed Momoa to try what he wanted to do. He elaborated that in Season 2, he asked Tropper if Baba Voss could have a rallying speech ahead of a battle, and asked Tropper for "Toshiro Mifune moments," referencing the legendary Japanese performer who was in a number of films by filmmaker Akira Kurosawa. Momoa concluded by saying he tried to push himself as an actor to try things he hadn't had a chance to try otherwise, and Tropper helped him with that.
"See" also stars Sylvia Hoeks, Hera Hilmar, Alfre Woodard, and Olivia Cheng. Season 3 has already started on Apple TV+.