The Real Reason Noel Fisher Initially Stepped Away From Shameless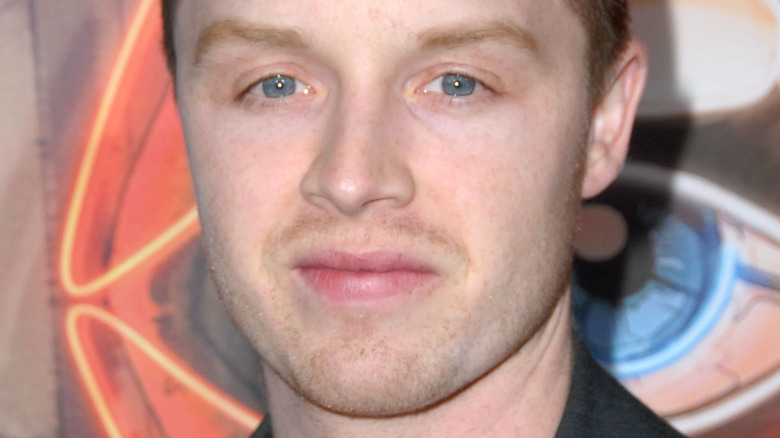 Barry King/Getty Images
Though it ended its 11-season run in 2021, "Shameless" remains Showtime's longest-running scripted series (via LA Times). For over 100 episodes, fans were enthralled with the highs and lows of the Gallagher clan, headed by negligent father Frank (William H. Macy) and eldest daughter Fiona (Emmy Rossum). With a cast of colorful characters, the show followed the tradition of other working-class dramedies like "Roseanne," which showed the ways that mental illness, poverty, and addiction can affect all members of a family.
Despite the heavy subject matter, the Gallaghers weren't without love and happiness in their lives. One such love story was between Ian Gallagher (Cameron Monaghan) and Mickey Milkovich (Noel Fisher). As one of the neighborhood tough guys, Mickey acts aggressively toward Ian in the beginning, but over time their relationship grows, and they eventually develop a deep affection for one another. In Season 10 of the show, the pair marries (via TV Line).
Yet, this marriage was the endpoint of a long and winding road that always left the audience wanting more. After Ian and Mickey broke up around the midpoint of the show's run, Mickey disappeared for a while, coming back to the show intermittently. He eventually returned as a series regular in Season 10, but fans of Mickey and Ian were left wondering for some time if their favorite couple would receive a happy ending.
Noel Fisher stepped away for awhile because he felt Mickey's story was 'complete'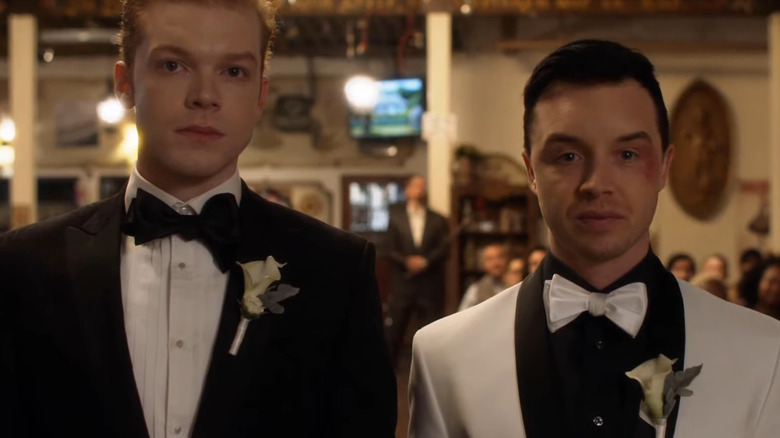 Showtime/YouTube
Viewers of "Shameless" might wonder why Mickey disappeared for so long, but Noel Fisher thought it was the right move for the character at the time. As he told the Chicago Tribune, both Ian and Mickey had helped each other in ways that completed their story for the time being — Ian helped Mickey to accept his homosexuality, and Mickey helped Ian as he struggled with bipolar disorder. "It was this beautiful journey, of Ian being this sort of guardian angel character in Mickey's life who ushers him into embracing and accepting who he is, and then the tables turned and Mickey got to be that for Ian," he told the outlet. This reciprocity signaled to Fisher that their story was over for the time being. "I thought that was a fairly complete story," he added.
Yet, Fisher was happy to be back and explore Mickey and Ian in a new context. "[H]e and Ian are getting to explore their relationship in a way that is open and not hindered by things that we've seen in the past," Fisher remarked, elaborating that it was nice to have domestic squabbles, as opposed to the heavier stuff Mickey and Ian had previously dealt with.
Overall, Fisher was excited to inhabit Mickey again, telling the Chicago Tribune, "There's an aspect of it that's wonderfully comfortable. The character is so much fun and it's just been a really amazing experience to kind of step back into the ring with such talented actors."