How Emmy Rossum Really Got The Part In Shameless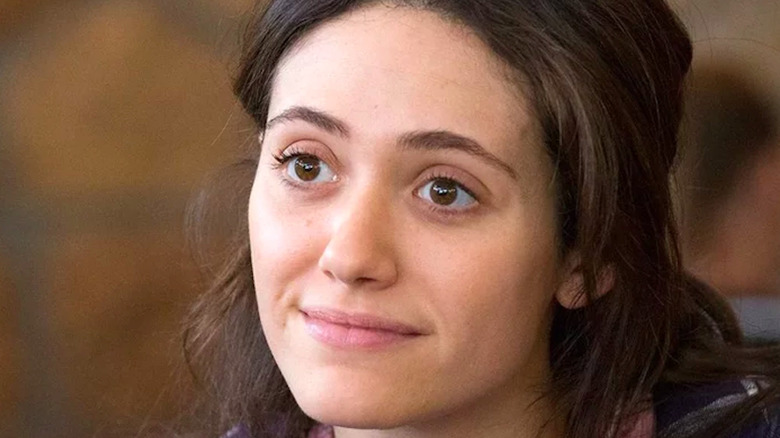 Showtime
From 2011 to 2021, the Showtime hit "Shameless" captivated critics and audiences alike with its irascible wit and stomach-churning plot twists. The sardonic series tracks the ups-and-downs of the beleaguered Gallagher clan living on the South Side of Chicago. For most of the show, eldest sister Fiona (Emmy Rossum) works tirelessly to keep her family afloat, often resorting to unsavory means to ensure the emotional and financial survival of her siblings. During this time, Fiona struggles to assert her own selfhood, frequently subsuming her goals for the needs of her brothers and sisters. 
Eventually, after unexpectedly receiving a cash windfall, the Gallagher matriarch departs for greener pastures. This occurred because after nine seasons, Rossum chose to exit the show, setting her sights on future projects. In an interview with Entertainment Weekly, the actress explained her character's decision to leave, saying, "It was time for [Fiona] to spread her wings and that there was less need for her." Showrunner John Wells agreed, noting, "With all the responsibilities Fiona has with her family, we felt she needed to step completely away so she could no longer be totally involved and could determine who she is on her own and get a fresh start" (via THR).
At the same time, Fiona undoubtedly left a mark on the series. Her legacy as a complex –- and contradictory -– protagonist, one who made mistakes but also fiercely tried her best, arguably shaped the overall narrative of the series. Continue reading below to find out how Rossum landed the key role on Showtime's longest-running series.
Rossum fought hard to play Fiona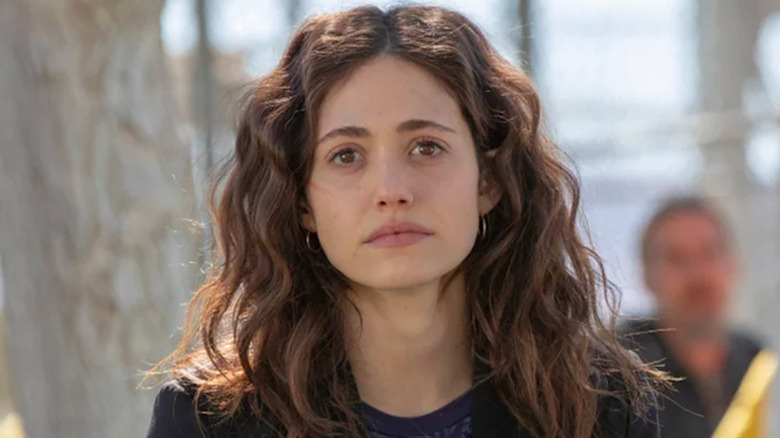 Showtime
During an interview with Showtime in 2011, Rossum revealed that auditioning for "Shameless" was far from a simple process. As she shared, "I really had to fight for this job. I was told initially that they didn't think that I was right for it. Everyone else was cast for it already. Fiona was the last one to be cast, so that was kind of a do or die situation." 
While speaking to AOL in 2014, Rossum again emphasized that she had to prove her dexterity as an actress to the producers. She explained that her prior work in "The Phantom of the Opera" negatively influenced the team at "Shameless," who worried that she couldn't embody the character's "gritty" nature. However, during a Reddit AMA, the actress described the extent of her determination, writing of her childhood, "Our neighbor across the hall was a famous film editor. He told me when I was very young that it's not always the most talented people who make it but the ones who can keep standing up after taking all the punches (i.e., rejection, etc). So I guess I just keep standing up after the knock downs and keep pursuing the dream."
Clearly, all of Rossum's hard work paid off in the long-term. Her portrayal of Fiona introduced viewers to a compelling, difficult protagonist who refused to abide by expected norms. For better or worse, she'll forever be remembered for her time as a Gallagher -– no matter what.