Quentin Tarantino Claims One Thing Puts Star Trek Over Star Wars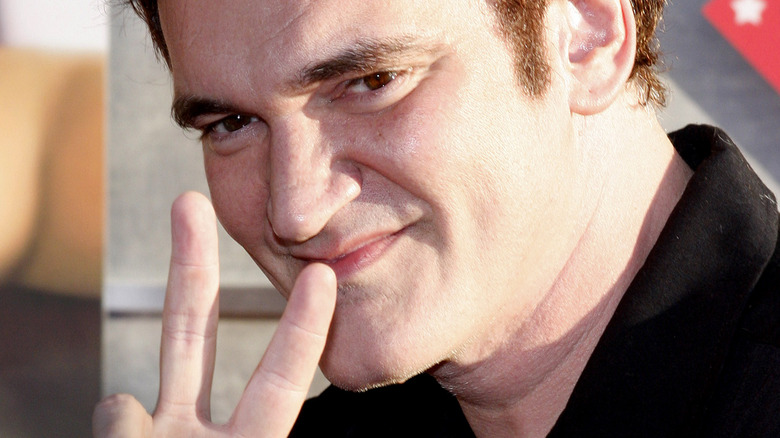 Tinseltown/Shutterstock
Besides being a powerhouse filmmaker, Quentin Tarantino is something of a pop culture scholar as well. From his legendary background working in a Los Angeles video store to his current podcast with "Pulp Fiction" co-writer Roger Avary (via The Video Archives), fans have looked to Tarantino for his opinions on films and television. For example, when Tarantino mentions that a Steven Spielberg movie may be the best of all time or that "Friday" is one of the 10 best movies of the 1990s (via Far Out Magazine), fans take notice.
As a filmmaker, he all but pledged his allegiance to "Star Trek" when the opening on-screen text of his 2003 film, "Kill Bill: Vol. 1"referred to famous "Trek" characters with the text, "'Revenge is a dish best served cold' — Old Klingon proverb." Announced in 2017, Tarantino was even supposed to direct an R-rated "Star Trek" film based on a story he wrote with "The Revenant" writer Mark L. Smith. However, in early 2020, Tarantino announced on Indiewire that he was no longer attached, and the project joined a slew of other Tarantino films that failed to get off the ground. Regardless, the filmmaker has always felt partial to "Star Trek," even against the pop culture juggernaut it is often compared to, "Star Wars." He claims this opinion is for one very special and specific reason.
William Shatner is the reason Tarantino loves Star Trek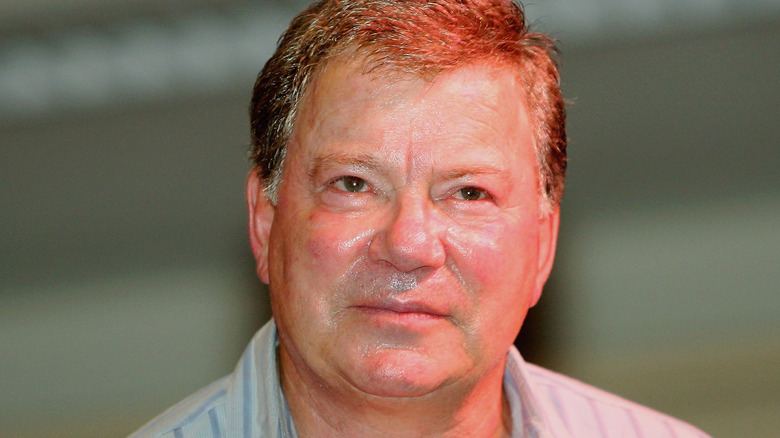 Ethan Miller/Getty Images
In an interview with Deadline about the release of "Once Upon A Time...in Hollywood," Quentin Tarantino talks about actors like William Shatner and John Saxon being big stars who made guest appearances on television shows as wild characters. This inspired Leonardo DiCaprio's Rick Dalton. He then goes on to say that his love of William Shatner is the reason that he prefers "Star Trek" over "Star Wars." He says of Shatner's performance as Captain James T. Kirk, "I think it's one of the greatest performances in the history of episodic television, of a series lead, and rightly so, because very few series leads have ever gotten the opportunity to play all the different wild, crazy things."
While Tarantino has walked away from directing a new "Star Trek" film, the director says he is going to make one more film before he retires. He may continue to work in television, though. According to Giant Freakin Robot, Tarantino may be in talks to direct a new "Star Trek" series for Paramount+. The filmmaker still has an inkling to work within the franchise he prefers over "Star Wars." It will be interesting to see if William Shatner has any involvement.