What Is The Song In Sunday Night Football's Week 4 Promo Commercial?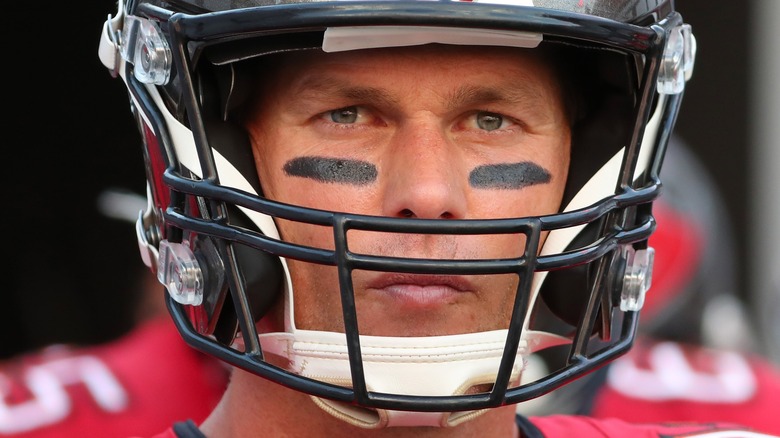 Steve Jacobson/Shutterstock
Football and music have an odd relationship, particularly with NBC's Sunday Night Football. Their iconic theme song "Waiting All Day for Sunday Night" is a rewrite of Joan Jett's classic song "I Hate Myself for Loving You." In 2016 they tried to switch to a song called "Oh Sunday Night," which was based on Carrie Underwood's 2014 song "Game On" that she did as a duet with Miranda Lambert, but according to CNN, the network and the NFL faced a lawsuit over the authorship of "Game On." According to a 2019 NBC press release, they changed the song back to "Waiting All Day for Sunday Night," likely due to the lawsuit.
In a recent promo for the upcoming showdown between the Kansas City Chiefs and Tom Brady's Tampa Bay Buccaneers, NBC used a cover of a song that some found familiar and made others very curious as to its origin. So what was the song, exactly?
It's a cover of a Neil Young song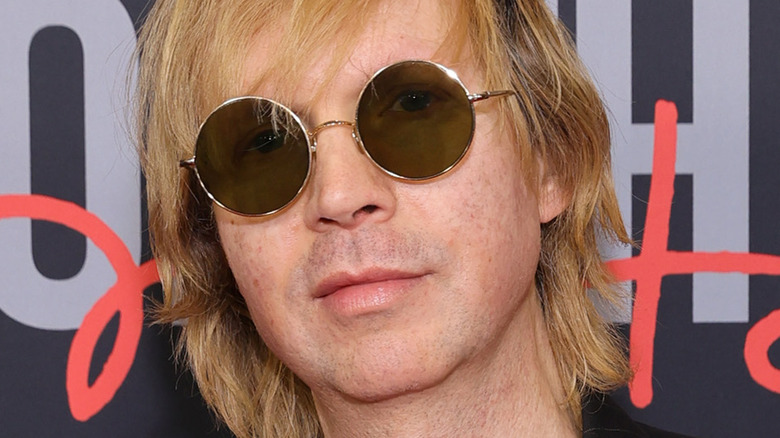 Matt Winkelmeyer/Getty Images
In a tweet from the SNF on NBC account posted shortly after the game between the San Francisco 49ers and the Denver Broncos, NBC unveiled its promo for the upcoming Chiefs/Buccaneers game set for October 2. The promo featured '90s alt-rock legend Beck covering Neil Young's song "Old Man" on an acoustic guitar, according to NBC Sports.
The song is a reference to Tom Brady, who is only an old man by football standards. According to NBC Sports, Brady, who is 45 years old, is currently the oldest player in the league for the 2022-2023 season. The NBC Sports article also points out that the oldest player in the history of the NFL, quarterback George Blanda, played the game until he was 48. So it would seem that Brady is approaching a record while still being on the top of his game, even though he briefly retired during the offseason (per People). Thus, you can call him an old man if you want, but Brady still knows how to fling a football down the field like no other.