Letitia Wright Gets Candid About Filming Wakanda Forever Without Chadwick Boseman - Exclusive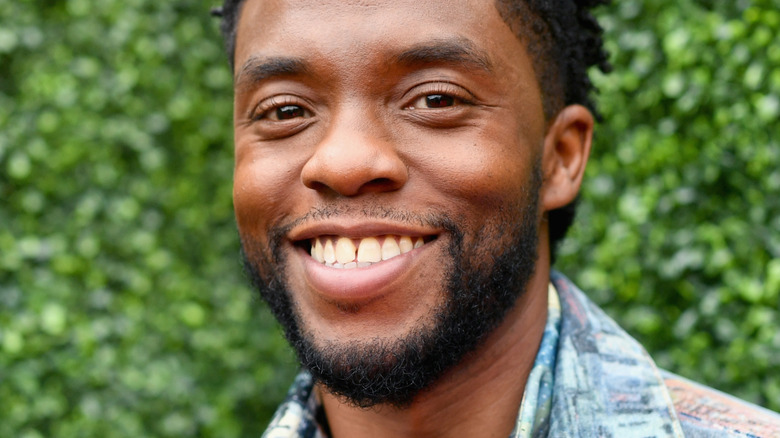 Emma Mcintyre/Getty Images
The loss of Chadwick Boseman to colon cancer in 2020 (per NBC) gripped the MCU — fans, creatives, and castmates alike mourned the Wakandan king. Boseman made movie history with his role as T'Challa in "Black Panther" and in the MCU at large. While more than a few Avengers are prone to anger and violence when betrayed, T'Challa rejects vengeance and chooses honor instead. 
Of course, Boseman helmed T'Challa's calm yet strong demeanor, giving fans a new hero to look up to — especially for kids who rarely see themselves as heroes onscreen. But more importantly, Boseman touched the lives of all he worked with. Rather than recasting T'Challa or halting the franchise, the cast, crew, and creatives had to proceed without Boseman so that his story may live on. 
During an exclusive interview with our sister site, The List, Letitia Wright got candid about the process of filming "Wakanda Forever" without its king: Boseman. 
Never forget our Wakandan king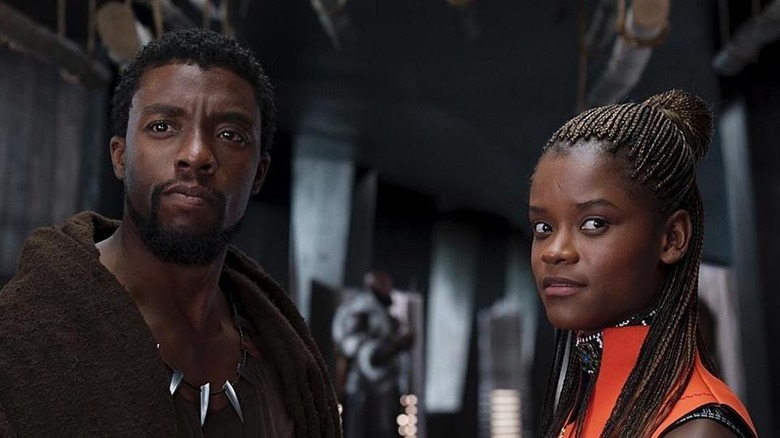 Disney/Marvel Studios
It's always difficult to continue a project without the title actor who was a hero to many — both on and off the screen. Yet the cast honored Boseman's legacy by finishing what he started, all while making sure they gave themselves the grace and time to heal. On the difficulties of filming "Wakanda Forever" without Boseman, Wright said, "It's difficult, but we are trying to take it one day at a time. We're trying to give ourselves the healthy space to heal and grieve and to continue his legacy as best as we can."
Wright is looking forward to fans seeing the final product, which she noted was a beautiful love letter to Boseman. She added, "I'm excited for people to see the film. Once they've seen 'Silent Twins' and see[n] the adventure that is the life of June and Jennifer Gibbons, they can hop over to Wakanda and see what's happening there."
Letitia Wright's film "The Silent Twins" is now playing in theaters.