Why Brian Cox And Kate Beckinsale Were Perfect For The New Film Prisoner's Daughter - Exclusive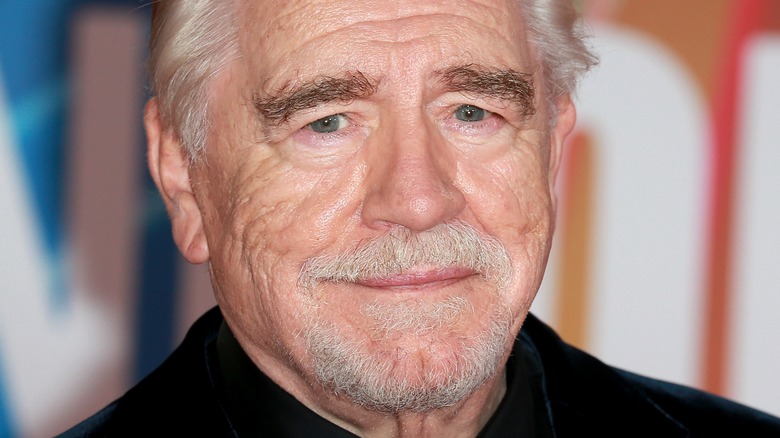 Fred Duval/Shutterstock
"Prisoner's Daughter," a new film directed by Catherine Hardwicke, stars Brian Cox and Kate Beckinsale as Max and Maxine, an estranged father and daughter who have not seen or spoken with each other in 12 years. Max, a one-time prize fighter, fell into a life of crime and drugs over the years and is now doing time in a Nevada prison. Maxine, who once was a dancer at Caesar's Palace in Las Vegas, now works in a hotel laundry and as a waitress to support herself and her son, Ezra (Christopher Convery).
When Max is let out of prison early after being diagnosed with terminal cancer, the only person he can turn to is an embittered Maxine, who has no desire for her father to live with her. But Max wants to make amends before he dies, calling in favors to help Maxine improve her life while helping to fend off her drug-addicted ex-husband (Tyson Ritter) and his increasingly aggressive demands to see his son.
"Prisoner's Daughter" tackles many of the themes that recur in Hardwicke's previous work, including "Thirteen," "Lords of Dogtown," "Miss Bala," and, yes, even the original "Twilight." Damaged families, people surviving on the fringes of society, the impact of addiction on a person's life — they're all here, given extra intensity by the powerful performances of both stars.
"The complicated father-daughter dynamics were very interesting," Catherine Hardwicke tells Looper when asked what drew her to the story. "Seeing these two try to work out their past ... How can you bring this new life in a way back to his daughter and his family?"
Brian Cox and Kate Beckinsale showed different sides in the movie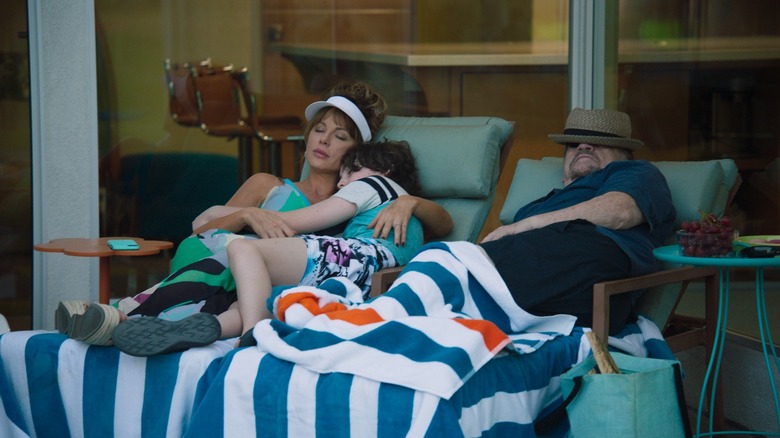 Prisoner's Daughter LLC
When it came to casting Max and Maxine in "Prisoner's Daughter," Catherine Hardwicke says she landed on the perfect actors for both roles, starting with Kate Beckinsale. While Beckinsale is perhaps best known for playing action heroines in movies like "Jolt" and the "Underworld" franchise, Hardwicke says she knew there was more to the British actor.
"Did you ever see a movie called 'Farming'?" she asks. "It was an English movie, and a friend of mine that I worked with at Sundance, Adewale Akinnuoye-Agbaje, directed it. It was his life story, and Kate played his foster mom. ... She was fantastic in that movie, unlike anything you've ever seen Kate do. When I saw it, I'm like, 'Wow, Kate is really a badass actor and can do so many other things besides her cool action movies.' I really thought she was great and we hadn't seen her do something like this."
As for Brian Cox, the legendary Scottish actor has played everything from Hannibal Lecter to Winston Churchill (via AZ Central), but he has achieved a new level of popular recognition for his role in HBO's "Succession" as the ruthless media mogul Logan Roy.
"Okay, of course, 'Succession,' who isn't enthralled by him?" says Hardwicke. "We knew he had that toughness and the intelligence, and then to see him go to a different side where he's trying to tenderly and gently make amends with his daughter — that would be so fascinating to see that change. Also, it's interesting, because we don't see him on 'Succession' being physically violent. We see him being verbally abusive, but in this one, we see his physicality, too."
"Prisoner's Daughter" premiered earlier this month at the Toronto International Film Festival.