The R-Rated Comedy You Didn't Know Was Directed By Law & Order Star Christopher Meloni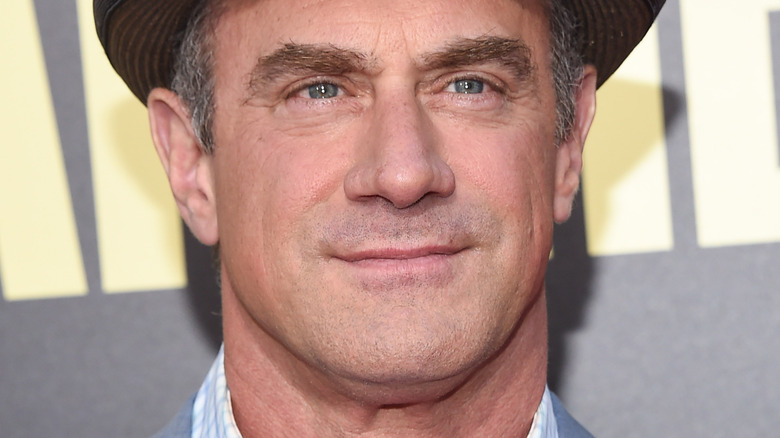 DFree/Shutterstock
Christopher Meloni has one of the most recognizable faces in television. The comic actor turned dramatic lead is best known for playing Elliot Stabler in the wildly popular "Law & Order" franchise. His Emmy Award nominated run with the show began in 1999, with "Law & Order: Special Victims Unit" before leaving in 2011 over contract disputes (via People). In 2021, though, Meloni finally rejoined the "Law & Order" universe with a hotly-anticipated role in "Law & Order: Organized Crime."
Meloni is more than just Elliot Stabler, however. His resume contains many other notable credits, including HBO's "Oz" (which he shot concurrently with early seasons of "SVU") and the "Harold and Kumar" series. He is also a veteran of comic book entertainment, having voiced Green Lantern Hal Jordan in 2009's "Green Lantern: First Flight" and appearing in a supporting role in Zack Snyder's "Man of Steel," before taking on the voice of a certain major Batman character in the HBO Max series "Harley Quinn." 
Despite his prolific career on camera, fans may be unaware of his work behind it.
Christopher Meloni's Dirty Movie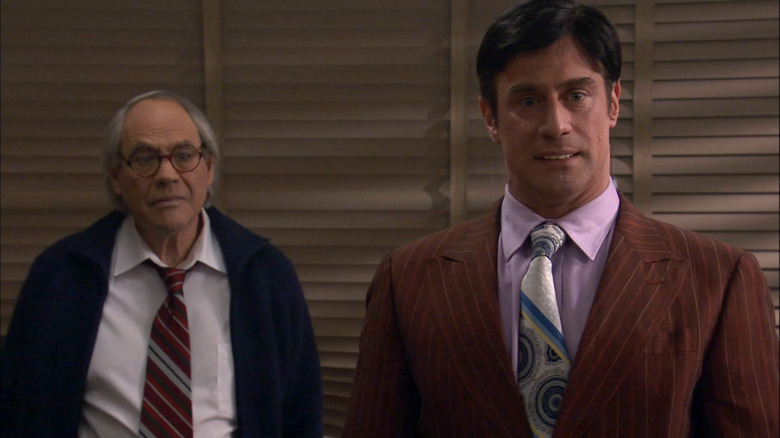 National Lampoon, Inc./Google Images
If "National Lampoon's Dirty Movie" (otherwise known as "Dirty Movie") doesn't ring a bell, it might be due to the abysmal reception it received. After over 500 audience ratings on Rotten Tomatoes, the film holds an audience score of 27% (there are no critical reviews noted by the website). Released just two years before his appearance in "Man of Steel" and the critically acclaimed "42," the film was directed by none other than Christopher Meloni himself, alongside "Odd Thomas" executive producer Jerry Daigle.
According to IMDb (one of the very few sites containing information on the film), "Dirty Movie" also stars Meloni as Charlie LaRue, a shady producer hellbent on making the most offensive movie ever made. As can be garnered from audience reviews on both IMDb and Rotten Tomatoes, the apparent result is a film that tries so hard to be offensive that it forgets to be funny. Then again, a number of Google reviewers enjoyed the film as a rebellion against "political correctness" and "cancel culture," so perhaps there is an audience for "Dirty Movie" after all.
Despite the couched, lazy ironic racism in the film's opening lines (via IMDb) and the sort of humor one can imagine follows such a promising start, Meloni appears to care very deeply about social issues. Since the late 90s, Meloni has been an outspoken support of the homosexual and transgender communities (per Advocate), and he has been recognized for his efforts by the Human Rights Campaign.