Who Plays Harwin Strong On House Of The Dragon?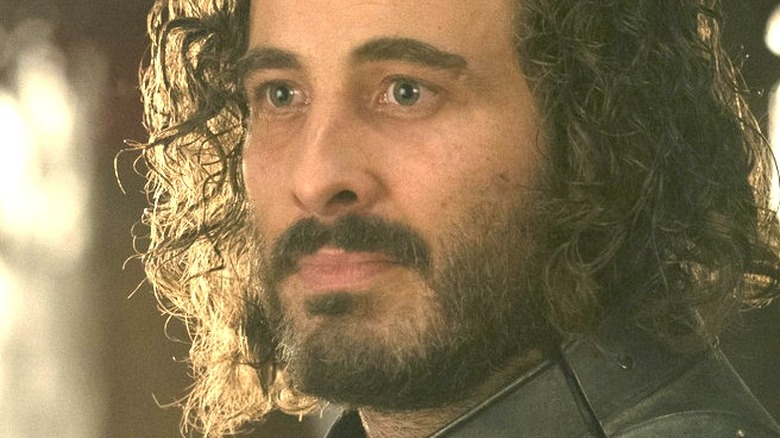 Ollie Upton/HBO
Contains spoilers for "House of the Dragon" Season 1 Episode 6
"House of the Dragon" has tons of characters, and every single one of them seems to be up to something. Because of this, even a character the viewer might scarcely notice for much of the season can suddenly leap to the forefront of the action, either to gain their place in the spotlight or — as the case so often is in a show set in the "Game of Thrones" universe — to suffer a sudden and ignoble death. 
Ser Harwin "Breakbones" Strong is precisely such a character. During the first half of Season 1, Ser Harwin is a fairly peripheral figure whose biggest claim to fame is arguably being the guy who catches Princess Rhaenyra (Milly Alcock) out in town, but chooses to keep her secret. However, "House of the Dragon" Episode 6 teases a much bigger future role for the man, as Ser Harwin seems to have a much ... warmer understanding with the princess (now played by Emma D'Arcy), to the point that he's the all-but-confirmed biological father of Rhaenyra's chilren. Despite this, an entirely different member of the Strong family rises to the forefront at the end of the episode, as Larys Strong (Matthew Needham) brings an altogether different and more fatal kind of warmth to Ser Harwin's and their father's (Gavin Spokes) lives. 
Though we barely got to see Ser Harwin at the height of his powers as the Captain of Gold Cloaks and Rhaenyra's implied lover, his potential legacy has only just begun — if the heavy-handed implications about his relationship with Rhaneyra are true, anyway. As such, let's take a look at the actor who plays this important, though all-too-brief part. 
Ryan Corr is an Australian actor who's making his presence known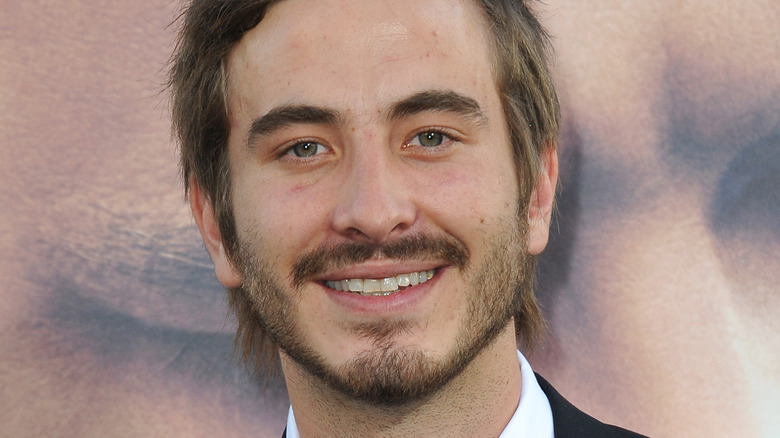 Jaguar PS/Shutterstock
Unless you're from Australia or actively follow the entertainment scene there, Ryan Corr might seem like something of a fresh face. Rest assured, however, that the man has plenty of experience. His first screen credits are from 2003, and he's worked steadily since then, appearing in multiple projects almost every year.
A recipient of multiple acting awards and nominations (via IMDb), Corr has appeared in a great number of TV shows, such as the Paramount+ drama "The Secrets She Keeps," as well as Australian dramas "Love Child" and "Packed to the Rafters." You may also have seen him in the Russell Crowe movie "The Water Diviner," Mel Gibson's war drama "Hacksaw Ridge," or the horror film "Wolf Creek 2."
With a notable role in "House of the Dragons" Season 1 now under his belt, we can all quite possibly expect to see a lot more of Corr in the future.