The Hocus Pocus Character Who Very Nearly Sported A Michael Jackson Look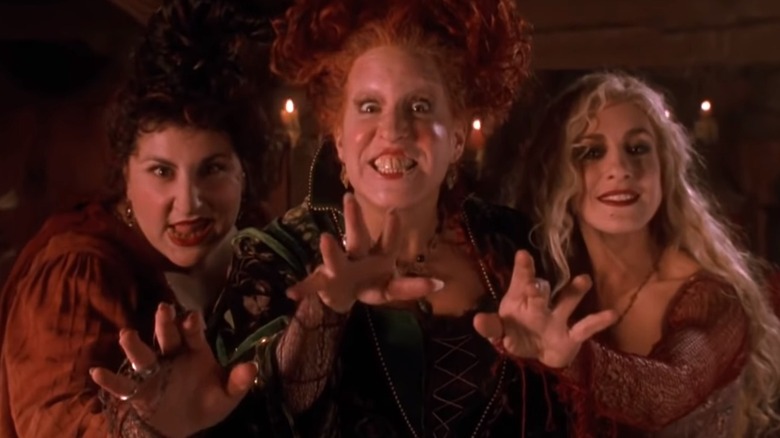 Buena Vista Pictures
"Come on, it's just a bunch of hocus pocus." Max's (Omri Katz) innocent words didn't do any harm. However, once he lit the Black Flame candle, he inadvertently resurrected a trio of witches named the Sanderson Sisters. Every Halloween, "Hocus Pocus" is a family-friendly option for those who aren't keen on watching the horror movie marathons regularly presented during the month of October. The film's success is in large part thanks to its unforgettable characters.
Along with the antagonistic witches, there's Thackery Binx (Sean Murray) who was hexed during the film's opening sequence to become a black cat. However, Binx (voiced by Jason Marsden) came forward 300 years later to help Max, his sister Dani (Thora Birch), and Allison (Vanessa Shaw) fight the Sandersons. And what's not to enjoy about Max's mother (Stephanie Faracy) dressed as Madonna at the costume party, but do you know which beloved "Hocus Pocus" character's look was nearly inspired by the King of Pop?
Billy Butcherson almost sported a Michael Jackson look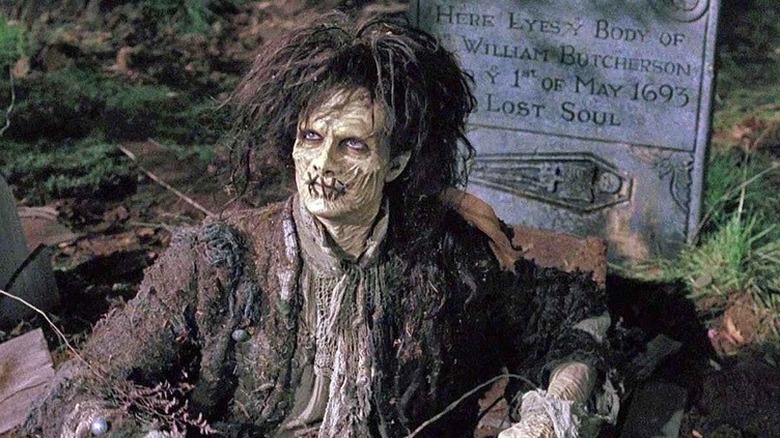 Buena Vista Pictures
Originally, the stitched-mouth zombie Billy Butcherson (Doug Jones) was supposed to wear a costume reminiscent of those leather suits singer Michael Jackson wore early on in his career. "I'm glad they ended up going with more of a period look," Jones said in an interview with the Hollywood Reporter. In the film, Billy's ensemble comes across as gothic chic, and it gives the character a creepier vibe than he probably would have had with the pop star's influence.
Billy is one of the four immortal characters who return for the Disney+ sequel, "Hocus Pocus 2," and Jones thinks actresses Bette Midler, Sarah Jessica Parker, and Kathy Najimy look just like their characters did nearly 30 years ago. Billy's costume is virtually identical to the garb he wore in the original "Hocus Pocus."
"I looked like seconds had passed because I was wearing a prosthetic," Jones said during an interview on the podcast "Inside of you with Michael Rosenbaum." "[I am] exactly the same weight, exactly the same build I was 29 years ago, so it looked freakishly the same." Jones also revealed the same wig Billy wore in the first movie was recovered from the little museum at David Kirschner's house, so it helped make his character's transformation from the first film to the sequel seamless, even three decades later.