Liv Hill's Favorite Part About Playing Catherine In The Serpent Queen Hits Way Too Close To Home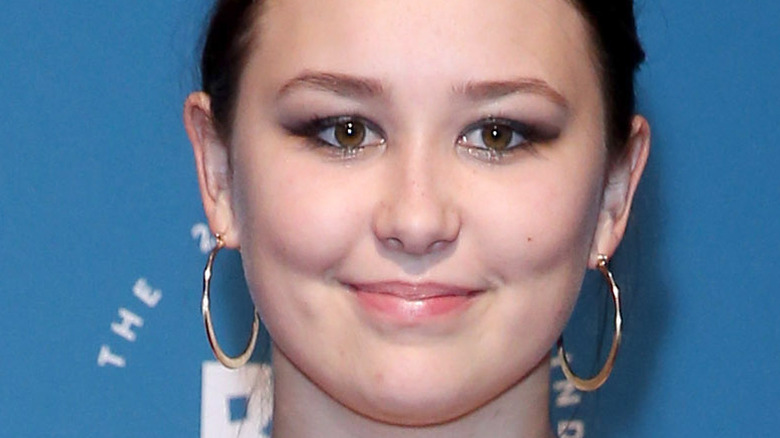 Fred Duval/Shutterstock
"The Serpent Queen's" Liv Hill first came to people's attention when she landed her first screen role as Ruby Bowen in "Three Girls," the BBC film based on the real-life scandal about child sex abuse and trafficking in Rochdale, Greater Manchester, England (via The Guardian). Despite the adult and gritty subject matter, her parents were very supportive. "With Three Girls, Mum and Dad were both like: 'You've got to do this.' I thought my 80-year-old great auntie would be quite prudish," she told The Guardian. "There's one scene where I talk about blowjobs, and she said to my mum: 'We didn't bring her up that way.' But even she thought it was an important story to tell." Her performance earned her a best supporting actress BAFTA TV nomination.
Since that first role, she's continued to choose characters that are completely different from her, such as Sarah in "Jellyfish," who plays a teenager trying to do standup comedy. "I really enjoyed playing a character who does comedy because I'd never do it in real life," she told Kristen Maldonado in 2018. So while you'd assume playing a queen from the 1500s who has a reputation for poisoning her enemies would fit Hill's pattern, it may be surprising to learn how well she could relate to Catherine.
Hill could relate to Catherine's sensitivity and alertness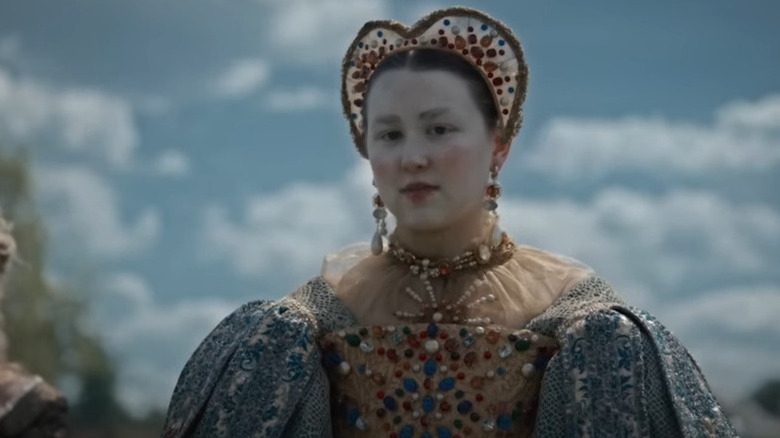 Starz
While Samantha Morton plays the older Catherine de Medici in "The Serpent Queen," Liv Hill plays the younger version, whose main focus is keeping one step ahead of everyone else, and overcoming the obstacles in her way. But Hill was surprised at how easily she could relate to Catherine. "She was always in a sense of alertness. And I feel like I really relate to that, even if I'm not trying to survive literally," Hill told Screen Rant. "But just in that she's reading people's body language [and] their facial expressions to see if she thinks they like her or whatever. And I'm kind of that person, unfortunately, as well and do a bit too much of an emphasis on what others perceive."
Hill may not be royalty fighting for power and recognition, but it's clear the actress knows a bit about observing her surroundings and the people around her. "This is what the writer wanted, to show her vulnerability and to show the fact she was a teenager," Hill told Express. "So I tried to draw on my angst and attitude that I had when I was a teenager, playing her." Based on the reviews of the first few episodes of "The Serpent Queen," Hill succeeded immensely.