Ryan Coogler Says This Important Question Is At The Heart Of Black Panther: Wakanda Forever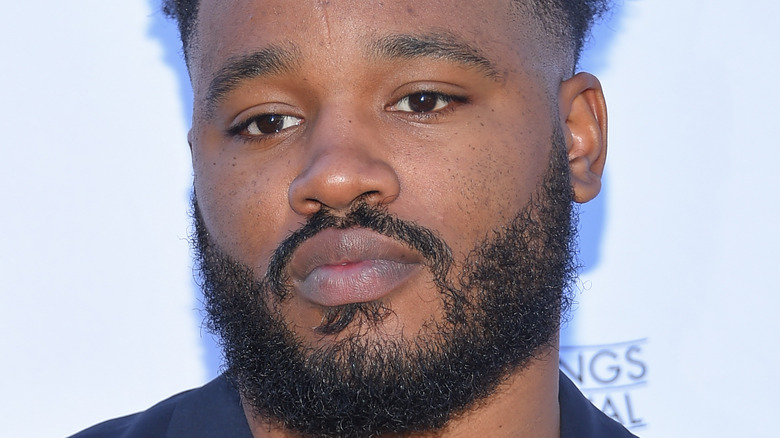 DFree/Shutterstock
Possibly the most anticipated movie of the remainder of the year is the follow-up to "Black Panther," titled "Black Panther: Wakanda Forever." Given the commercial and popular success of the first movie, a sequel might seem like a surefire prospect, but sadly, the tragic and untimely death of "Black Panther" star and titular hero Chadwick Boseman threw the whole project in disarray before it could really get started.
"Black Panther" is a surprisingly thoughtful blockbuster and a highlight of the Marvel Cinematic Universe, but how would a sequel work without its star, especially after Disney made the understandable decision not to recast the role of T'Challa with another actor? That question will be answered once and for all in November, when "Wakanda Forever" is set to come to a theater near you. But now, "Black Panther" and "Black Panther: Wakanda Forever" director Ryan Coogler has shared the fascinating question that he says is at the heart of the sequel.
Wakanda Forever will address the question of how to persevere against all odds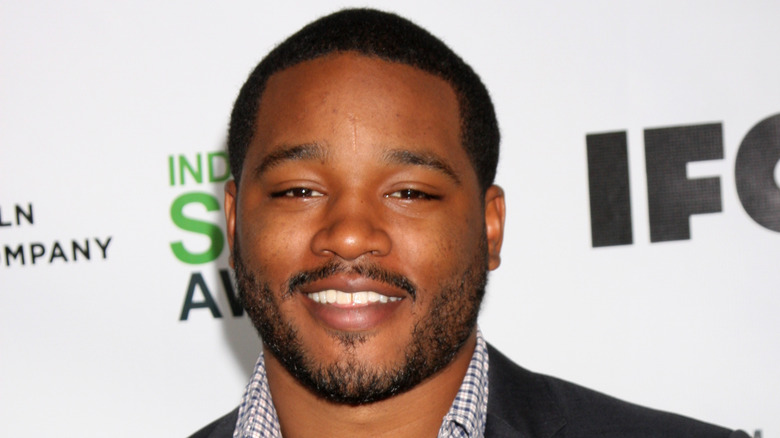 Kathy Hutchins/Shutterstock
Ryan Coogler, who outside the MCU has directed such films as "Creed" and "Fruitvale Station," recently sat down with Empire for the magazine's special issue devoted to "Black Panther: Wakanda Forever," along with Kevin Feige and members of the film's cast. The conversation touches on the film's tumultuous journey to screens following the shocking death of Chadwick Boseman in August 2020, and Coogler says that tragedy inspired what he considers to be the central question of the film.
The question: "How do you carry on in the face of seemingly insurmountable odds?" It's an idea that applies not just to the cast and crew behind "Wakanda Forever," who had to carry on the "Black Panther" saga under unthinkable circumstances following Boseman's death, but to the characters in the film as well, which makes it a natural point of inspiration for Coogler and the rest of the cast and crew.
According to Coogler, the question has even greater relevance to the world we all live in: "Unfortunately, that question became more and more relevant. Both for humanity as a whole, but also for the people in our production who were coming back for this one. It became super-relevant when we lost our bro."
Wakanda Forever faced long odds of its own on its way to the screen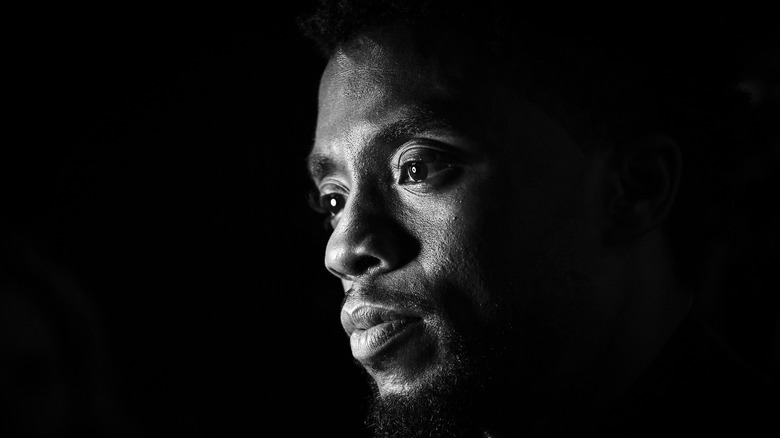 Gareth Cattermole/Getty Images
Insurmountable odds is a familiar theme in superhero stories, which often deal with characters being pitted against antagonists who are far more powerful and ruthless than they are, but it's clear that the concept has a much deeper resonance for Ryan Coogler. "Maturity is about being faced with impossible questions, and still making a choice and moving forward," he said.
For the director, that meant attempting to do what would have seemed impossible before Chadwick Boseman's tragic death: make a "Black Panther" movie without the iconic star. "This unique group is more like a band than it is a group of actors, and Chad was our lead singer," he said. "So for me, it was like, 'How do I figure out a song that they can still get up there and sing?'"
Judging from the advance response to the trailer for "Back Panther: Wakanda Forever," expectations that the film will be a worthy follow-up to the first movie are sky high. And they are likely to keep building until the movie, which stars Martin Freeman, Angela Bassett, Lupita Nyong'o, Letitia Wright, Danai Gurira, Tenoch Huerta, and Winston Duke, hits theaters on November 11.