Lisa Kudrow's Response To Jerry Seinfeld Taking The Credit For Friends' Success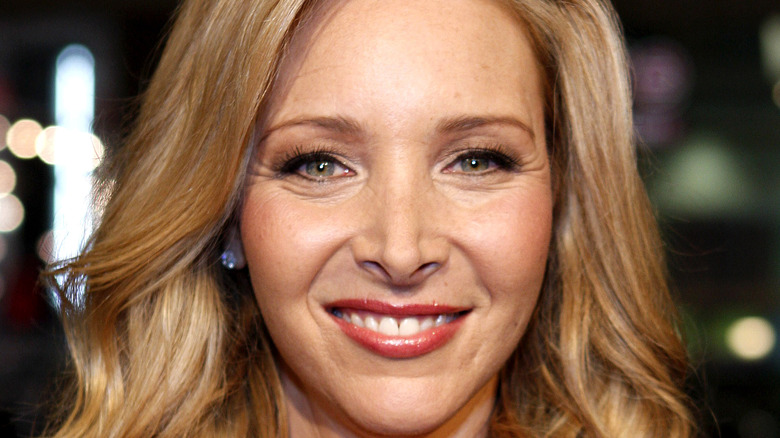 Tinseltown/Shutterstock
If you slapped the label "decade of the sitcom" onto '90s television, you probably wouldn't get much argument. Around that time, comedy fans were gifted with long-running gems such as "Fraser," "Will and Grace," "Everybody Loves Raymond," and so much more. Of course, the crown jewel of '90s sitcoms was, for sure, "Seinfeld," dishing out nine seasons of comedy gold (Jerry, Gold!).
Not far behind in popularity was "Friends," the relatable series that launched the careers of the six main cast members towards becoming Hollywood mega-stars. However, "Friends" co-star Lisa Kudrow recently explained to ET Online that at first, the show was not as well known as it ended up becoming. "Not to take anything away from the writing on 'Friends,' or the cast, or how good 'Friends' really was, but the first season, our ratings were just fine," she said.
But "just fine" turned into roof-busting shortly after "Friends" became paired up with "Seinfeld" on NBC's prime-time schedule. Back then, without the avalanche of new shows appearing on streaming channels, network television offered up the best of the best. Having your show connected to a highly rated series such as "Seinfeld" could only help your show's popularity. This was a fact that Jerry Seinfeld himself, when running into Lisa Kudrow back in 1995, very plainly explained to her.
Lisa Kudrow knew Jerry was right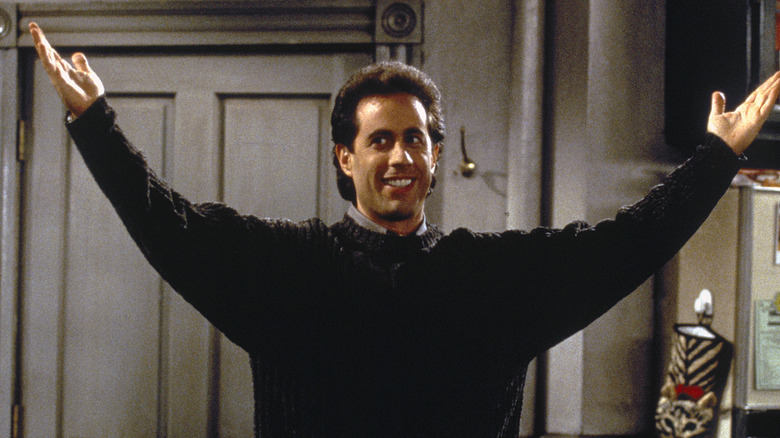 NBC Universal
In the summer of 1995, after the first season of "Friends" followed the show "Mad About You," NBC decided to give the series a new time slot. Lisa Kudrow told The Daily Beast that although her show's first season ratings were fine, it wasn't until the pairing up with "Seinfeld" on the schedule that the numbers really took off. For this very reason, for the sudden success of "Friends" was no mystery to Jerry Seinfeld, who offered up his thoughts to Kudrow at a party.
In her interview, Kudrow, who played Phoebe (and her twin), recalled that, to her, there was no mystery surrounding the ratings boost. "We held on to enough of 'Mad About You' and starting building, but it was in the summer when we were in reruns after 'Seinfeld,' where 'Seinfeld' was our lead-in, where we exploded." Talking about her run-in with Jerry, she looked back and said, "I remember going to some party and Jerry Seinfeld was there. He said, 'You're welcome.' I said, 'Why, thank you ... what?' And he said, 'You're on after us in the summer, and you're welcome.'"
Of course, Seinfeld was right, as his hit series was then heading into its sixth season. Any show being led in by "Seinfeld," even reruns, was almost guaranteed to pull in more viewers and success. And although there are plenty of actors who would have taken offense to being told why their show was blowing up, Kudrow had no reason to disagree. She modestly replied back, "that's exactly right. Thank you." And with the rise of "Friends" shortly after, eventually giving us endless syndicated episodes of perpetual reruns, fans should thank Jerry as well.