The Real Reason Jon Hamm Appeared In Bridesmaids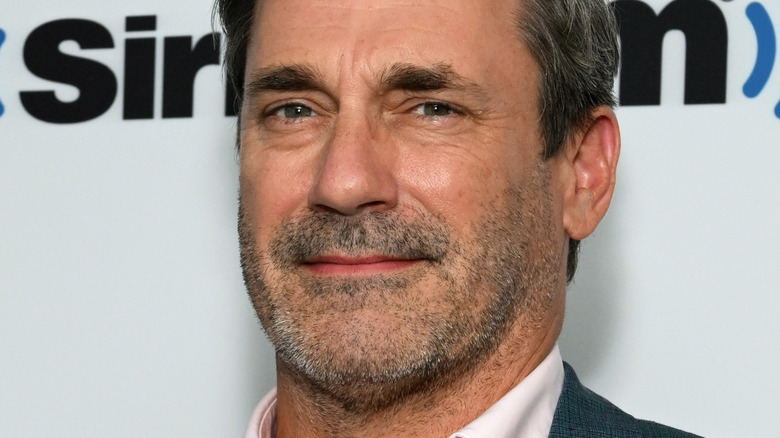 Slaven Vlasic/Getty Images
"Bridesmaids" was a massive comedy hit when it was released back in 2011. Starring Kristen Wiig — who also co-wrote the film — and directed by Paul Feig, the raunchy wedding comedy was a knockout at the box office and was also highly acclaimed in most critical circles as well. Furthermore, the film includes one of Melissa McCarthy's best performances and earned her the first Oscar nomination of her career. 
Following Annie Walker (Wiig), "Bridesmaids" sees the character making a fool of herself and burning her life down as she tries to be supportive of her best friend Lillian's (Maya Rudolph) wedding while sparring with another of the bridesmaids, Helen (Rose Byrne). As the situation spirals out of control, things get increasingly wild while the big day looms ever closer.
Jon Hamm plays Annie's scumbag lover Tim in "Bridesmaids." The role is more or less a cameo, with the actor doing a send-up of his usual charming and debonair roles, and Hamm recently revealed that he agreed to be in the movie without even reading a page of the screenplay for one specific reason.
Jon Hamm agreed to Bridesmaids as a favor to Kristen Wiig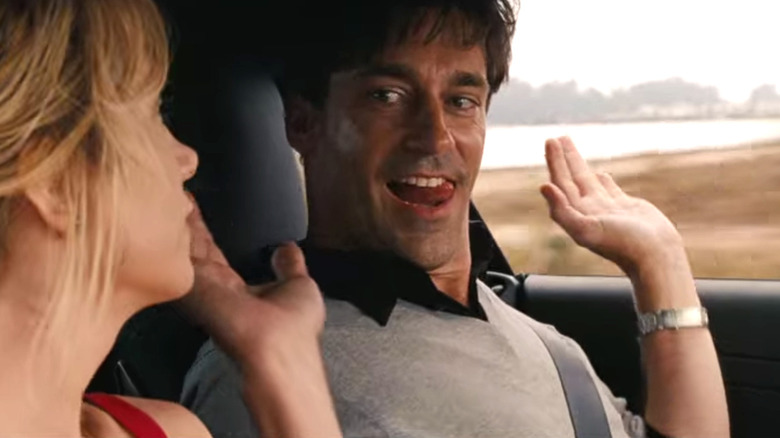 Universal Pictures
Jon Hamm appeared on an episode of the show "Pop Culture Spotlight with Jessica Shaw" for SiriusXM, and the star revealed that he essentially took the part in "Bridesmaids" as a favor to Kristen Wiig, much to the chagrin of his agents. "Mostly, I drive them crazy because I say yes to everything," Hamm admitted.
"I was uncredited in Bridesmaids because I was like, 'Yeah, it's my friend,'" Hamm said of his role in the comedy. "I did that movie before there was a part before there was a script; I said yes to it." That is especially generous when you consider that the actor had already been on the critically acclaimed AMC drama "Mad Men" for years and was a multi-Emmy nominated star at this point in his career. 
Though his agents were worried about how they and Hamm would even be compensated for the role, Hamm was unconcerned. "I was like, 'Don't worry about it, just let me go have some fun with my friends," he recalled telling them. "I knew it would be funny, especially with that cast," Hamm went on, though he also mentioned that he had no idea the movie would do as well as it did.
While Hamm might occasionally stress his agents out, the actor has made an impressive and fruitful career for himself nonetheless. And part of that success likely comes from the friendships he's formed with performers like Wiig along the way.