How Supernatural's Jensen Ackles Helped Elevate This Intense Scene For Ruth Connell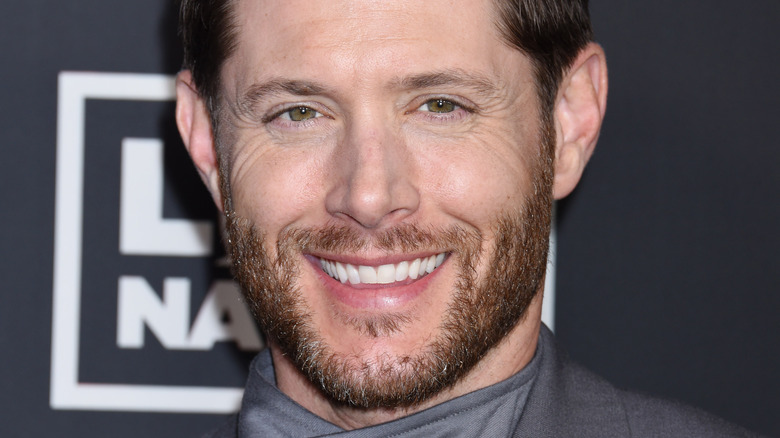 Ga Fullner/Shutterstock
"Supernatural" had a pretty incredible run on The CW. Airing for a staggering 15 seasons on the network, the horror-drama series is among the most popular shows that The CW has ever had (via IMDb). As such, it's no surprise that there have been talks of spin-offs set in the universe of the show for years, including "The Winchesters," which will be airing this fall on the network.
Following a road trip format for most of its episodes, "Supernatural" sees brothers Sam (Jared Padalecki) and Dean Winchester (Jensen Ackles) traveling all over America hunting ghosts, demons, and monsters. This factor paved the way for a bevy of guest stars to come and go from week to week, with the more popular characters occasionally returning for follow-up stories.
One such character, Rowena MacLeod (Ruth Connell), recalls her time on "Supernatural" very fondly. The actor was quick to point out that her positive experience had a lot to do with Ackles, who worked hard to make sure she was relaxed on set, despite the intensity of their scenes together.
Jensen Ackles really helped Ruth Connell to be comfortable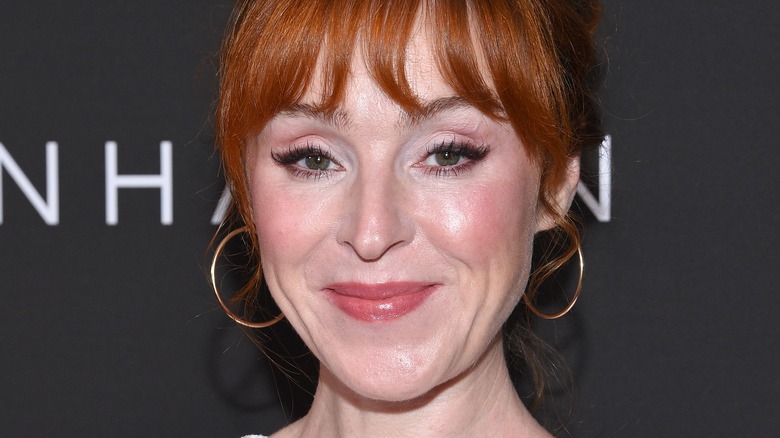 DFree/Shutterstock
Ruth Connell played Rowena MacLeod in 33 episodes of "Supernatural" (via IMDb). The villainous character was the mother of series regular Crowley (Mark A. Sheppard) and went on to become a fan favorite as the love interest of Sam Winchester and eventually a vessel for the Archangel, Michael. Still, it was a memory of her work with Jensen Ackles on the show that Connell remembered most fondly about her time with the series, as the actor shared on Twitter.
"I remember @JensenAckles so clearly from this early moment in Supernatural for me," the actor recalled. "He'd been careful to show me the gun was fake that he was pointing at me but that he got it was still an uncomfortable feeling! Which gave me even more confidence to play with him + find this," Connell concluded.
There's been a lot of talk about gun safety on film and television sets since a tragic accident claimed the life of cinematographer Halyna Hutchins on the set of the Alec Baldwin western "Rust" (via CBC). Still, it sounds like Ackles was being careful of not just the firearm itself but his co-star's feelings as well, and long before the tragedy above occurred. With this in mind, it seems like if you've got to film an intense scene on a show like "Supernatural," it's good to have professional and empathetic co-stars like Ackles to shoot it with.