Why Quentin Tarantino Thinks Disney Set The Hateful Eight Up At The Box Office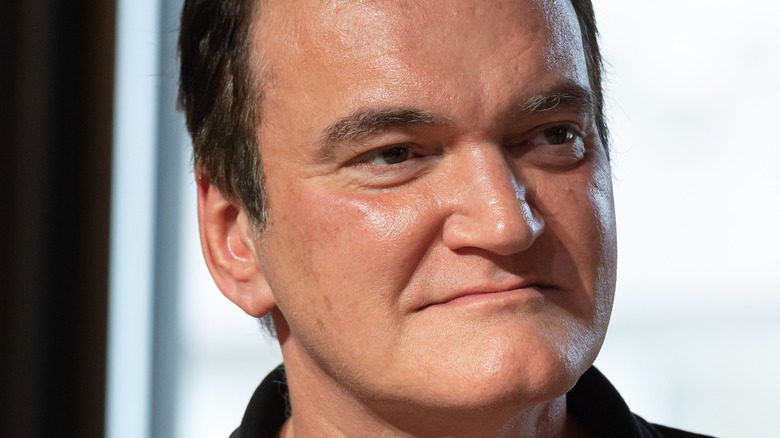 Noam Galai/Getty Images
Quentin Tarantino has been the source of controversy for much of his filmmaking career. From early reactions to "Pulp Fiction" (via Den of Geek), to the outrage surrounding the contents of his 2019 film, "Once Upon a Time in Hollywood" (per Vox). But according to The Numbers, the director has a proven track record in Hollywood, with his 11 films grossing nearly $2 billion at the box office. Not bad for a man who's never helmed a franchise film, even if he did have an idea for a new entry in the "Star Trek" series at Paramount (via Collider). 
But his bloody 2015 Western, "The Hateful Eight," wasn't quite as successful as "Django Unchained" or "Inglourious Basterds." The film, set in a small, tension-filled hotel shortly after the Civil War, only made $152 million when it debuted in theaters (per The Numbers). Going against "Star Wars Episode VII: The Force Awakens" in its opening weekend may have been an issue, but Tarantino was more bitter about Disney's tactics with his movie than the film's box-office chances at the time. 
The Force Awakens knocked The Hateful Eight out of a huge LA theater
When Quentin Tarantino went on "The Howard Stern Show" in 2015, he explained why he was "really p***ed off" about some of the news regarding "The Hateful Eight." He explained that the film was supposed to play at longtime LA theater, Cinerama Dome, shortly after "Star Wars Episode VII: The Force Awakens" was released. Tarantino confessed that he was excited because being born and raised in Los Angeles, "I think of the Cinerama Dome as a real big deal."
Disney, however, decided that they wanted "Star Wars" to play at the theater through the holidays. When the Arclight, owners of Cinerama Dome, insisted on honoring the contract with "The Hateful Eight," the House of Mouse threatened to pull their massive new film out of every theater the company owned.
Tarantino's new film did eventually premiere at the Cinerama, but the auteur director was furious about the company's maneuvers. In 2016, he made his stance on Disney very clear to The New York Daily News: "I would never work [with Disney] in any way, shape, or form after what they did to me." So far he's stuck to that mandate; his next film, "Once Upon a Time in Hollywood," was financed by Columbia Pictures (via The Wrap).