Mark Hamill Posts Tribute To Carrie Fisher On The Anniversary Of Her Death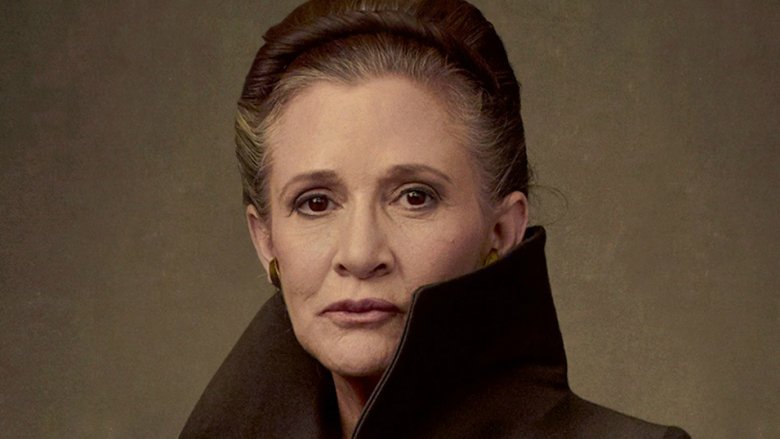 Vanity Fair
It was one year ago today that the galaxy became just a little less radiant.
On the one-year anniversary of Carrie Fisher's death, her friend and on-screen brother Mark Hamill tweeted a touching tribute to the fallen Star Wars icon. "No one's ever really gone... #AlwaysWithUs #CarrieOnForever," he wrote. The image he shared is by artist Lindsay Van Ekelenburg.
Fisher, who played Leia Organa in five Star Wars movies, died on Dec. 27, 2016, after suffering a heart attack on a flight from London to Los Angeles. She was 60 years old. 
At the time of her death, she had already wrapped filming for Star Wars: The Last Jedi, which features an increased role for Leia alongside Hamill as Luke Skywalker. Director Rian Johnson said he didn't make any changes to the movie to account for her passing. "We didn't end up changing a thing," he said. "Luckily, we had a totally complete performance from her." However, the movie is dedicated to Fisher.
It's not entirely clear how J.J. Abrams will address the absence of Fisher in Episode IX, but until then, take a look at Hamill's Twitter tribute along with others below.
No one's ever really gone...#AlwaysWithUs #CarrieOnForever pic.twitter.com/zsfuKHRSub

— @HamillHimself (@HamillHimself) December 27, 2017
Thank you so much for everything you were. We'll make you proud, promise. #CarrieFisher #CarrieOnForever pic.twitter.com/MgpZrmDTV5

— Catrina Dengar (@ohcatrina) December 27, 2017
Keep calm & #CarrieOnForever pic.twitter.com/buUhELMRNF

— Mike Denison (@mikd33) December 27, 2017
It's been one year since this sad day. We mourn the celebrities that touched us the most. Carrie Fisher was a true inspiration. ✨ #CarrieOnForever pic.twitter.com/VU5kbWZYok

— De Elizabeth (@deelizabeth_) December 27, 2017
Debbie Reynolds and Carrie Fisher waiting for the cable car in San Francisco, circa 1960.#CarrieFisher pic.twitter.com/bFsikVa0ty

— PicPublic (@PicPublic) December 27, 2017