Sidney Poitier Once Revealed Why It Was So Difficult To Direct Himself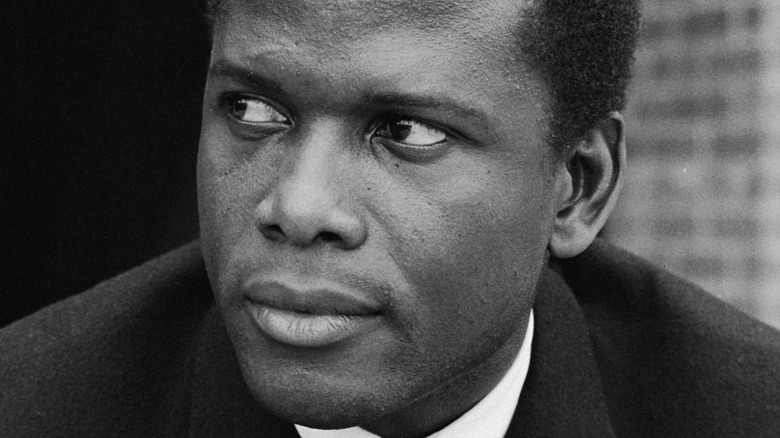 The Graham Stark Photographic Library/Getty Images
Sidney Poitier's life has been full of achievements and exciting ventures. From his start in the film industry in such breakthroughs as "Blackboard Jungle" and "The Defiant Ones" to his landmark Oscar-win for 1963's "Lilies of the Field" to receiving the 2009 Medal of Freedom from then-President Barack Obama (via The Washington Post), Poitier's career has been defined by his intelligence, grace, and unwillingness to be boxed into any particular category. His death in January 2022 (via The Independent), while an undeniable heavy blow to the entertainment industry, gave the world a chance to look back at Poitier's many accomplishments with a fresh eye, able to appreciate how his work helped many get to where they are today. 
One of the lesser talked about aspects of Poitier's career was his work as a director. This shift occurred throughout the 1970s, when Poitier would direct a variety of comedies, thrillers, romantic dramas, and crime films. These films commonly saw Poitier utilize some of the hottest talent of the time, including Bill Cosby, Richard Pryor, Harry Belafonte, and Gene Wilder. However, alongside these talents, Poitier would also often star in his own films, showcasing a comedic side to the already diverse talent. Taking on both acting and directing roles is no small task for anyone, so what was it like for Poitier?  
Poitier needed to operate on a whole new mindset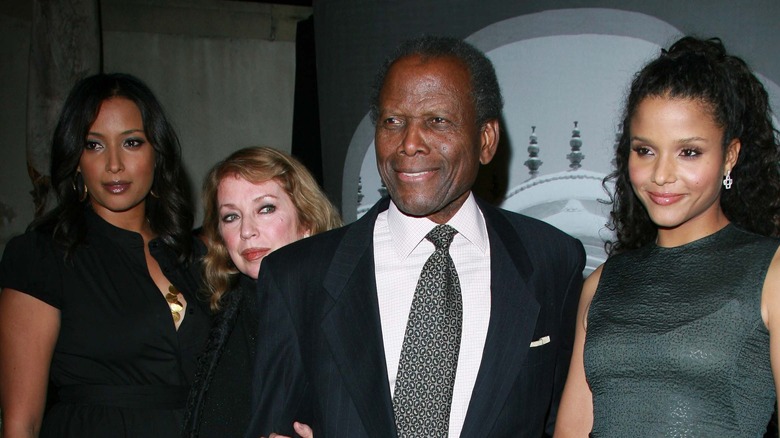 s_bukley/Shutterstock
In an interview with Jim Whaley to promote the release of Sidney Poitier's 1975 film "Let's Do It Again," Poitier shares his experience working as an actor and director. "The major difficulty in directing myself, is that I don't listen to me often enough," he says. "It's difficult to keep focused on the job of acting while the same conciseness has to be involved in the responsibilities of directing." 
Poitier then goes on to honestly, albeit somewhat insensitively, describe the mindset he adopts when pulling double duty. "If you are sufficiently schizophrenic you can do it because that's the nature of schizophrenia," he continues. "You are at one at the same time are able to divide your attention and be operating in what seems to be conflicting directions and areas and I am somewhat schizophrenically inclined and as such, I'm perfect for it."
Poitier's first directing job came with the 1972 Western, "Buck and the Preacher," where he replaced the original director Joseph Sargent. This was largely reasoned to be due to creative differences between Sargent and stars Poitier and Harry Belafonte (via AFI). Following this, Poitier would direct more films throughout the 70s and 80s, his most significant being the 1980 film "Stir Crazy." The Richard Pryor and Gene Wilder comedy would go on to gross over $100 million, making it the highest-grossing film directed by a black person up to that point, a title later taken by 2000's "Scary Movie."