Jason Momoa Gets Fired Up Discussing See's Strenuous Season 3 Finale Scene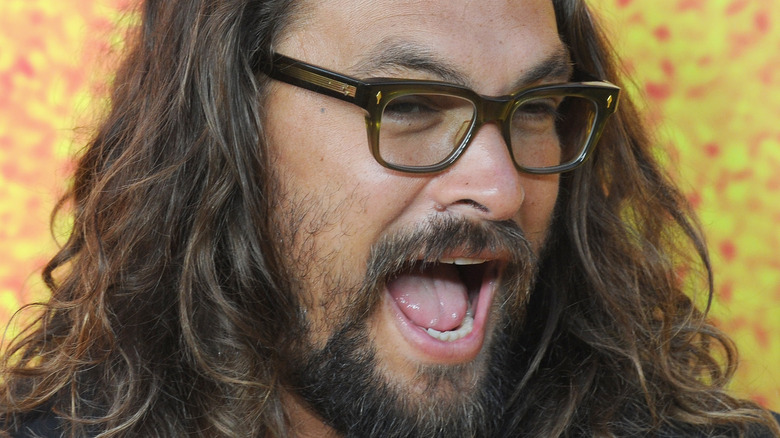 Albert L. Ortega/Getty Images
This article contains spoilers for "See" Season 3.
History dictates (from when we've seen him on screen, at least) that Jason Momoa has a good time on camera. Sure, his "Justice League" war cry may have become a meme, but it's one fuelled by a guy who is having an absolute hoot in just about any role he takes. That includes his turn as short-tempered sightless warrior Baba Voss in Apple TV+'s "See." 
The three-season series dropped us in a post-apocalyptic world where people are born without sight for reasons unknown. Part "Mad Max" and part "Game of Thrones," "See" might be responsible for Momoa's best performances to date. Since it began in 2019, he's given it his all as a noble tribe leader and lethal warrior, but it seems three really was the magic number of seasons for one of the streaming service's first-ever original shows.
2022 marked the third and final season for "See," and a heartbreaking goodbye for Momoa and the character he loved so dearly. Understandably, the actor's final scene of the role he'd breathed life into was going to be gut-wrenching, finally detaching himself from Voss and laying down the sword as one of the coolest heroes on television. It was a parting that became slightly bittersweet, though, as Momoa was forced to revisit the character he thought he'd seemingly left behind sometime later, which proved far more complicated than even he had anticipated.
Jason Momoa was made to repeat his final scene in See a whole year after shooting it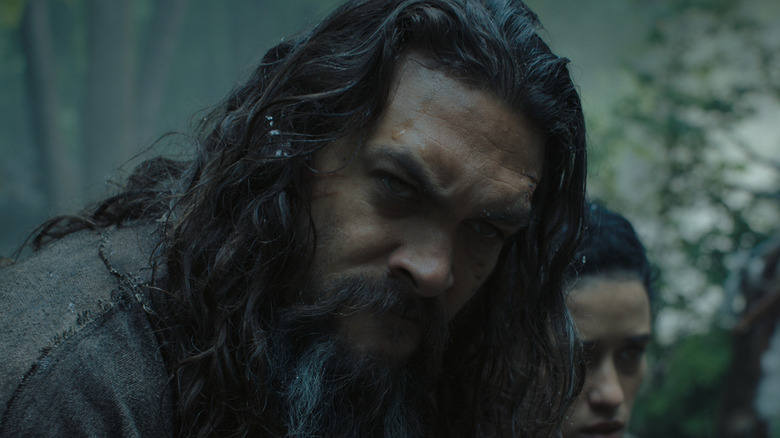 Apple TV+
When you're the king of Atlantis and the latest bad guy on Dominic Torretto's (Vin Diesel) hit list, it's a safe bet that your calendar will be crammed. Imagine the frustration then, when the star of "Aquaman: The Lost Kingdom," and "Fast and Furious 10" had his schedule thrown off a tad when he was tasked with going back to "See." Speaking to Collider, Momoa revealed that he had to tap back into an emotional sequence that needed to be looped. This is when an actor must re-do a scene so that better audio can be synced up with the one initially shot (think Hugh Jackman's iconic stint in the recording booth for "Logan").
"I was so p****d," Momoa said. "I went outside, and I was just bummed that we didn't get it. And I had to deliver all that emotional stuff. But not only that, I had to go and say goodbye to Baba again. I already said bye to Baba a while ago, and I went and shot 'Aquaman.' This is years it went by." Thankfully, he made some important calls to get into the right headspace that made his last goodbye a great one.
Momoa called his mother before saying Bon Voyage to Voss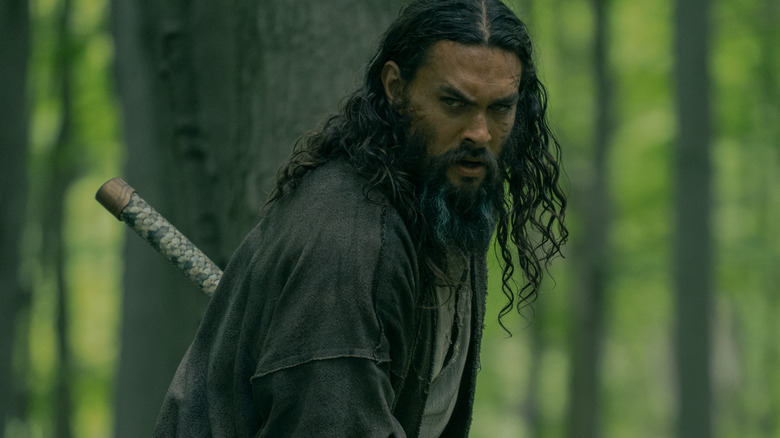 Apple TV+
Before biting the bullet and bidding farewell to Baba, Momoa had a brief venting session with two people who helped immensely with the task at hand. "I called my mom — like any man does, calls their mom — cry to my mom, be bummed out about it. And then I called Julian Schnabel, who is a dear friend who loves the show." From there, a necessary pep talk was had that the big star behind Baba needed to get the job done. That job turned out to last an excruciating eight minutes, pushing Momoa to revisit a headspace he thought he was done with.
After Momoa was given the all clear, he's then left with all the emotional heft his heroic alter-ego had demanded. "And I'm a f*****g wreck. I'm emotionally drained. I say goodbye to Baba," explained Momoa. Even so, it was a performance the show needed and one that even he admits he can't wait for the world to see. "For the rest of the day, it was brutal. I'm excited for people to see it because I had to say bye to him again. It was like, oof." 
The final season of "See" is currently releasing weekly on Apple TV+.