How Jason Momoa Really Feels About His Villainous Turn In Fast X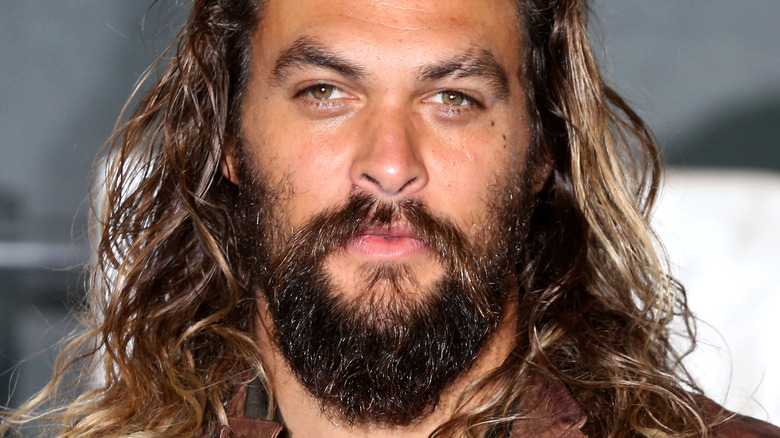 Cubankite/Shutterstock
Whenever you mention the name Jason Momoa to anyone, chances are that it will lead to a conversation about some of his roles playing the hero in hit movies and TV shows. After all, he's primarily known for playing Aquaman in the DCEU franchise these days, effectively making him a role model and beacon of positivity in the eyes of superhero fans worldwide.
Of course, other people are bigger fans of Momoa as a person than they are of the characters he plays. As ETalk pointed out, he's one of the nicest guys in Hollywood, rivalling Keanu Reeves when it comes to being a fundamentally decent human being who's beloved by everyone. When he isn't starring in hit blockbusters, he can be found entertaining his fans at children's hospitals and representing the Make-a-Wish Foundation (per CNN). 
So, now that we've established that Momoa is one of the good guys, it will be interesting to see him portray a villain in the 10th "Fast and the Furious" movie, titled "Fast X." But how does he feel about changing his tune?
Jason Momoa feels good being bad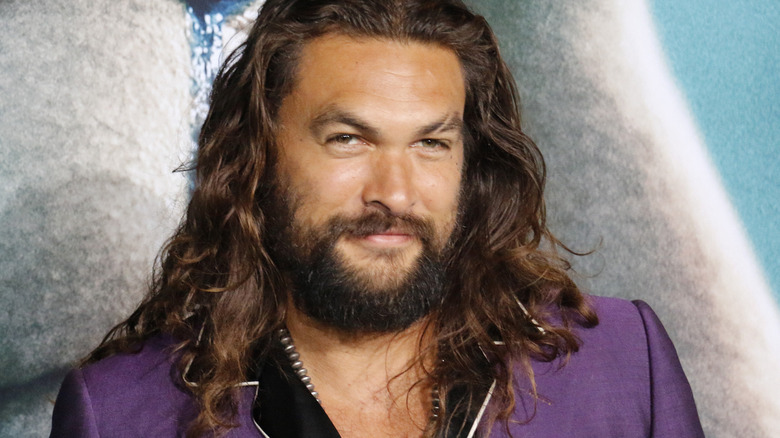 Tinseltown/Shutterstock
Jason Momoa can't wait for fans to see him make life unpleasant for Dominic Toretto (Vin Diesel) and the rest of his family in "Fast X," which is scheduled to be released next summer. The performer revealed that he's been having a blast bringing the villain to fruition, and the role was long overdue. "I get to be the bad guy finally. I've been the good guy for a while," he explained in an interview with Variety.
During the conversation, Momoa revealed what fans can expect from his character. In fact, he might not be all that different from Dom and the gang, as he's just another muscular powerhouse who wants to be accepted. However, don't go thinking for one second that he's a nice fella. "He's very sadistic and androgynous and he's a bit of a peacock... He's got a lot of issues, this guy. He's definitely got some daddy issues."
Before "Fast X" comes along, however, fans will get to see Momoa flex his heroic chops in "Aquaman and the Lost Kingdom," which is set for release next spring.