The Only Moment Stephanie Beatriz Remembers From Shooting The Brooklyn Nine-Nine Pilot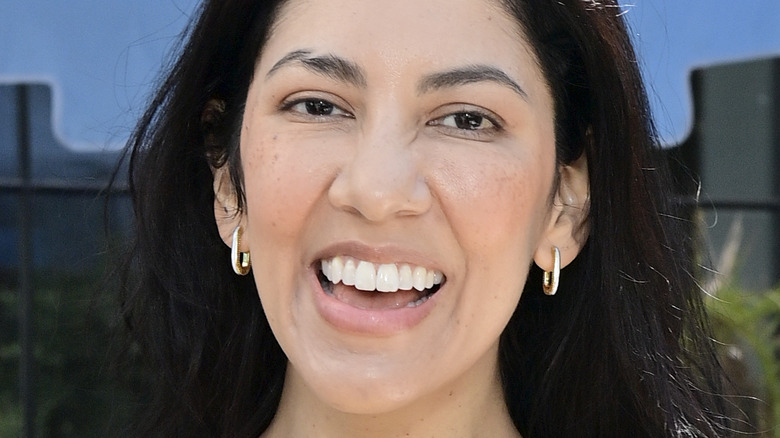 Stefanie Keenan/Getty Images
Before she got cast in the role of Rosa Diaz on "Brooklyn Nine-Nine," Stephanie Beatriz hadn't done much comedy or television. In a 2022 interview with Showmax, she explained that most of what she had done before was theater. "This is the first big show that I ever did," Beatriz said. "I had done a lot of theater before auditioning for 'Brooklyn Nine-Nine.' I had done regional theater and Shakespeare and American classics." But Beatriz was really eager to get involved with a sitcom.
In an interview with BUILD Series, Beatriz remembered that she had one repeated instruction for her agent: to find her something like "Parks and Recreation." She must have gotten that message through because she got the audition for "Brooklyn Nine-Nine," which shares a co-creator (Michael Schur) with "Parks and Recreation."
When asked about her first memory of shooting the pilot, Beatriz admitted she doesn't remember most of it. However, she did have one distinct memory she was able to share.
Stephanie Beatriz remembers what Andy Samberg said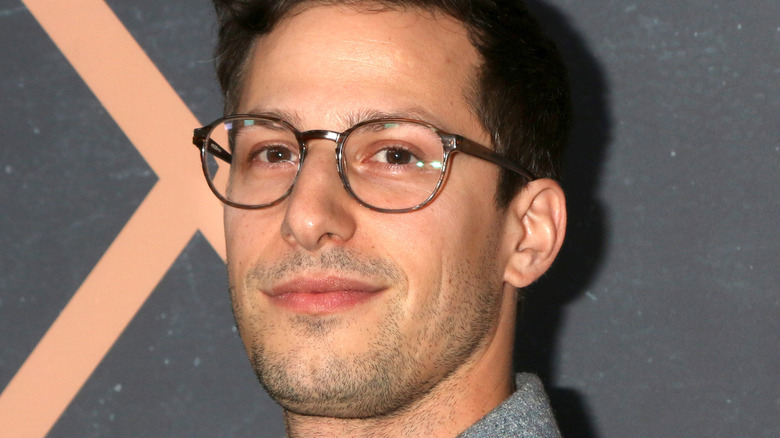 Kathy Hutchins/Shutterstock
The show's pilot aired September 17, 2013, kicking off a full first season of 22 episodes. Stephanie Beatriz didn't remember much about shooting the pilot, except for one memory that stood out. "There was a conversation that took place very late at night when we were shooting the pilot," she remembered in an interview with Buzzfeed. "It was myself, Joe Lo Truglio, Melissa Fumero, and Andy Samberg, and we were all sitting around a table at craft services outside, waiting for them to set up a shot." Beatriz continued, "Andy sorta said, 'Well, get used to these faces. You're going to be seeing them for the next seven years.' And we all kind of laughed because that's what we wanted to have happen, but it was a big dream. And then it actually came true." 
In fact, it not only came true, it exceeded Samberg's prediction by one year, as the show ran for eight seasons instead of seven. Of course, the show had some pitfalls along the way. After five years on Fox, the network canceled "Brooklyn Nine-Nine," but luckily NBC picked up the series for its final three seasons (via Deadline).