Damon Lindelof And Tara Hernandez's Mrs. Davis Series Continues To Grow Its Stellar Cast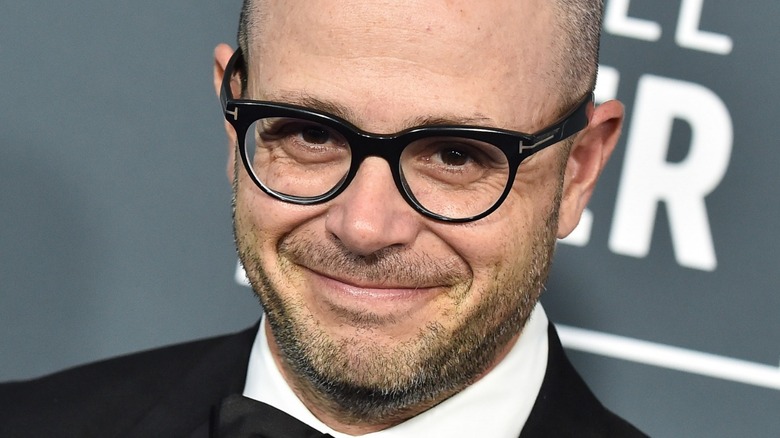 DFree/Shutterstock
There was a time when Damon Lindelof's name was a highly contentious one among film and TV fans. Not only did he oversee the extremely controversial finish of "Lost," but his work as a screenwriter — including for films like "Cowboys & Aliens," "Star Trek Into Darkness," and "Tomorrowland" — evinced some tendencies that ... didn't sit well with some viewers, to say the least. But, in recent years, Lindelof has managed to turn his reputation around in a major way, courtesy of two back-to-back slam dunks. First, he spearheaded HBO's loopy supernatural drama "The Leftovers," one of the most revered television series of all time. Then, he gave superhero fans one of, if not the, most vital audiovisual works in the genre in years: the "Watchmen" sequel miniseries.
Now, a new Damon Lindelof project is cause for near-unanimous excitement. And all eyes are currently on "Mrs. Davis," the upcoming Peacock series developed by Lindelof alongside Tara Hernandez. Details about what to expect from the science-fantasy show are generally being kept to a minimum, but one thing we do already know is that "Mrs. Davis" will feature an impressive cast — beginning with series star Betty Gilpin, who's already earned her stripes in the Lindelof-verse as the lead of horror-thriller film "The Hunt." She will now be starring on "Mrs. Davis" as "a nun who goes to battle against an all-powerful A.I." (per Variety). In addition to Gilpin, many other exciting names have been announced so far — with three more having just joined the fold.
Three new stars have been announced as part of the Mrs. Davis ensemble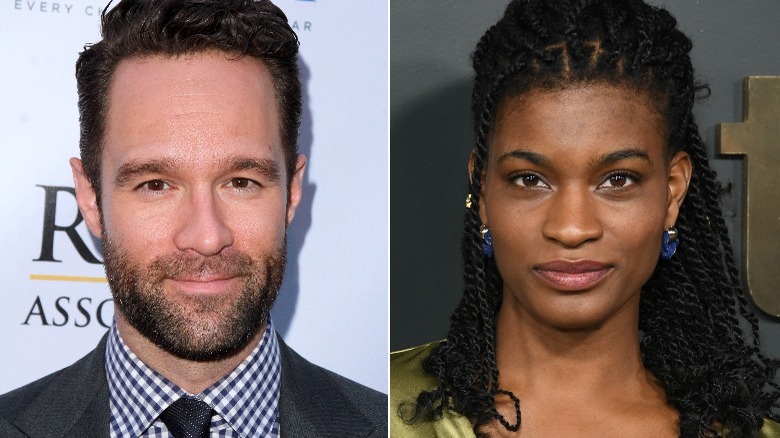 Kathy Hutchins & Quinn Jeffrey/Shutterstock
Deadline has reported that three new actors have officially joined the cast of "Mrs. Davis," which already boasts the talents of Margo Martindale, David Arquette, Elizabeth Marvel, Jake McDorman, Andy McQueen, and Ben Chaplin. The new additions are Chris Diamantopoulos, Ashley Romans, and Katja Herbers, who will be playing as-yet-undisclosed characters.
Diamantopoulos is a sitcom mainstay who's arguably best known for his role as Russ Hanneman, the loud, rapacious, and altogether obnoxious billionaire investor who helps fund Pied Piper on HBO's "Silicon Valley." He has also had recurring roles on shows like "Episodes," "The Office," and "Arrested Development." But his TV experience is not limited to comedy, as Diamantopoulos has also had substantial roles on dramatic series like "24" and "Good Girls Revolt."
Romans is an up-and-coming actor who broke out playing Hermione Granger on the fan-created Potterverse web series "Hermione Granger and the Quarter Life Crisis," before migrating to broadcast TV with recurring roles as Alvira on "I'm Dying Up Here" and Alex on "Shameless." On the single season of FX on Hulu's "Y: The Last Man," she played Culper Ring secret service agent Sarah Burgin, better-known as Agent 355.
Herbers is a Dutch film and TV actor who has been crossing over to American television with a series of substantial roles on major productions, including Helen Prins on "Manhattan," Evi Sneijder on "The Americans," Emily Grace on "Westworld." Currently, she stars as Dr. Kristen Bouchard on "Evil."