Corbin Bleu Would Return To The High School Musical Franchise Under One Condition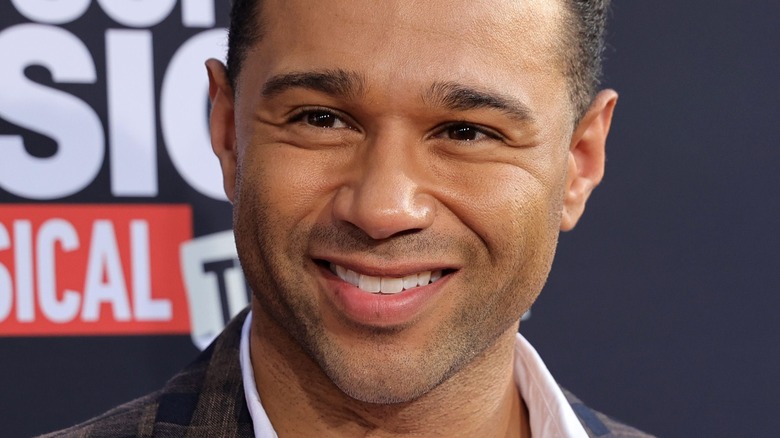 Momodu Mansaray/Getty Images
The 2006 Disney Channel Original Movie "High School Musical," which was directed by Kenny Ortega and written by Peter Barsocchini, follows high school basketball star Troy Bolton (Zac Efron) as he tries to keep his interest in pursuing a part in the school's spring musical a secret, afraid of what his peers might think of him. While rehearsing for the musical, he falls for new student and scholastic decathlon member Gabriella Montez (Vanessa Hudgens), who is also struggling to balance her two interests. Other prominent characters include drama club president Sharpay Evans (Ashley Tisdale), her twin brother and fellow theater enthusiast Ryan (Lucas Grabeel), Gabriela's friend and scholastic teammate Taylor McKessie (Monique Coleman), and Troy's best friend and basketball teammate Chad Danforth (Corbin Bleu).
The film was wildly successful at the time of its release — 7.7 million viewers tuned into its premiere, according to Billboard. The second film, 2007's "High School Musical 2," brought even more viewers on its premiere night: a whopping 17.2 million. Finally, the franchise's third film, 2008's "High School Musical 3: Senior Year," was released to theaters, where it made over $252.9 million worldwide (via Box Office Mojo).
The franchise has remained beloved over the years, including with a series on Disney+, which may have some fans wondering if another "High School Musical" film is something that could potentially happen one day. Bleu, for one, has addressed the possibility of returning and, in fact, has said it's something that he would consider — but under one condition.
Bleu would return if the original cast was on board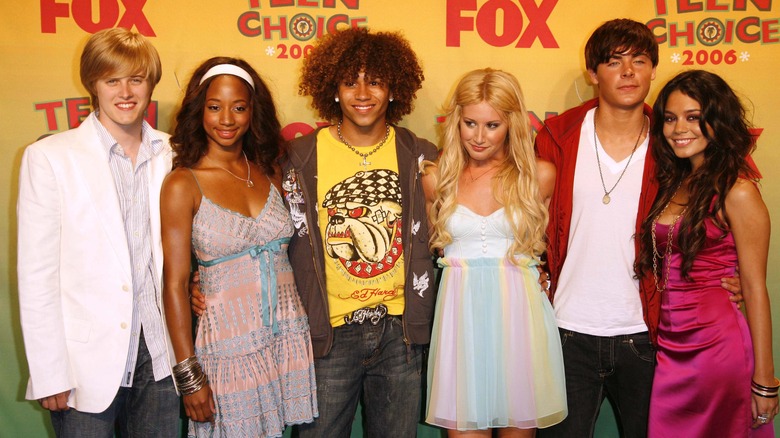 s_bukley/Shutterstock
In December 2021, "High School Musical" stars Corbin Bleu and Monique Coleman spoke with ET about reuniting to play love interests once again with the Lifetime holiday film "A Christmas Dance Reunion." During the interview, the topic of whether or not they would return for another "High School Musical" film came up.
Bleu admitted that, more than anything, he was drawn to the idea of working with the cast again. He told ET, "When it comes to the relationships of all of us in the cast, we went through so much. [...] Such a life-changing time together, obviously that created these very strong root relationships that any time I see anyone it's just a lovefest. So getting a chance to work together again would be wonderful." Coleman answered by expressing her love for the character of Taylor, adding that another story is always within the realm of possibility.
In the meantime, Bleu thinks that the cast should come together for a live event to celebrate the film's 20th anniversary in 2026. Bleu pitched, "A live at the Hollywood Bowl. [One] night only ... Kenny Ortega directing live with an orchestra and all of us just with a microphone, with our scripts, and just to bring all three movies together in some [one-night-only] way. I really feel like people would fly from every part of the world to be a part of something like this. And that is actually something interesting that I would do and like to see." Bleu did return, sort of, appearing in the third season of "High School Musical: The Musical: The Series" — but as himself, not as Chad.
Other High School Musical stars have weighed in on the possibility of another film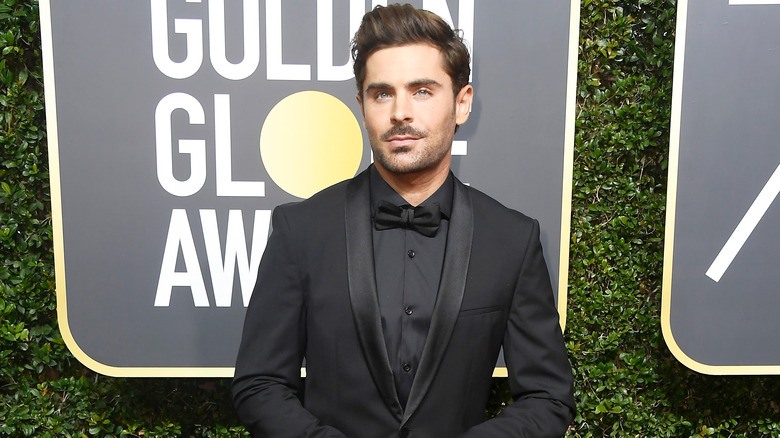 Frazer Harrison/Getty Images
Corbin Bleu and Monique Coleman are not the only "High School Musical" actors to address the possibility of returning to the franchise. In May 2022, Zac Efron told E! News that he's open to the idea of another film. Efron said, "To have the opportunity, in any form, to go back and work with that team would be so amazing. My heart's still there."
On the other end of the spectrum, however, Ashley Tisdale would need much more convincing. The actress told ET in August 2021 that she thinks she has outgrown the character and wouldn't be able to do it justice were she to reprise the role. Tisdale elaborated, "I think at that moment in time, I was very unaware of myself and my surroundings, and I feel like that's a big part of Sharpay. She is just not really aware, and so as I grew up and became more aware, I think that it's just something that it wouldn't be the same."
The film's director, Kenny Ortega, has also spoken on the matter, during an interview with Variety for the film's 15th anniversary in 2021. Ortega told the outlet that making a fourth film is not something on his radar at the moment but that he would love to do some sort of reunion — whether it was filmed for audiences or not. The director said, "I would love nothing more than a reunion where everyone, including Zac Efron, could have dinner together and say 'Wow wasn't that something?' We don't even need cameras there."