Whatever Happened To Zero Pollution Motors After Shark Tank?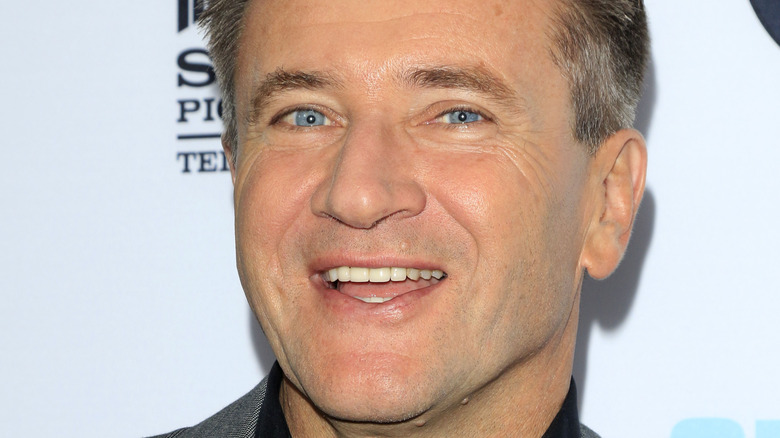 Kathy Hutchins/Shutterstock
While most of the inventions and businesses featured on "Shark Tank" are meant to solve average, everyday problems, there are other products brought onto the floor that have grander ambitions to them. Take for example Ethan Tucker's bold new solution to air pollution with his company, Zero Pollution Motors. The company's biggest selling point is easily the Air Car, a three-wheeled vehicle that runs on compressed air. Yes, you read that right. With little to no noise and absolutely no pollution, the Air Car promises to make a big change in the automobile industry for the better with a more environmentally conscious mindset. 
In "Shark Tank" Season 6, Episode 27, Tucker and his business partner, singer Pat Boone, made a monumental ask of $5 million in exchange for 50% of their company. At the time, the duo only had a prototype, but all they were able to bring onto the show was a cutout photo of the car. Their intentions with the investment were to start up production on a Hawaiian factory. 
However, the sharks found issues with these plans, instead arguing for a national deal as opposed to one limited to Hawaii. They got a deal from car-lover Robert Herjavec, who offered $5 million, contingent that they make a deal with the entire US market. After making one of the most expensive deals in "Shark Tank" history, has it been a smooth ride for Zero Pollution Motors? 
Zero Pollution Motors seems to have run out of fuel
ABC
When the Zero Pollution Motors episode of "Shark Tank" aired in 2015, the team was hoping to have their vehicles ready to be sold throughout the United States around 2017 or 2018. Sadly, the deal between Robert Herjavec and Zero Pollution Motors never went through. This occurred once Herjavec discovered that the company was only a distributor, meaning it would be more difficult to scale things the way he initially envisioned (via Forbes). 
However, in September 2018, however, Zero Pollution posted on its Facebook that the company's first factory-produced Air Cars would be released by November of that year in France. The company planned to create a manufacturing plant in the United States once they raised the $1.5 million necessary to do so. Sadly, this is also the company's most recent Facebook post, and it would seem that the business is no longer functioning. Although the company's website is still up, it has not been updated in some time, and the only option for getting an Air Car is to reserve one.
In 2020, Ethan Tucker, the creator of Zero Pollution Motors, was interviewed by Starter Story, where he talked about the company's current state. "We are not yet fully funded, as we are waiting for a factory prototype from the inventors at Motor Development International (MDI) due by 2022," Tucker said. He went on to mention that recent concerns regarding climate change might help draw interest to the product.