How Christopher Meloni Really Felt Returning To Law & Order: SVU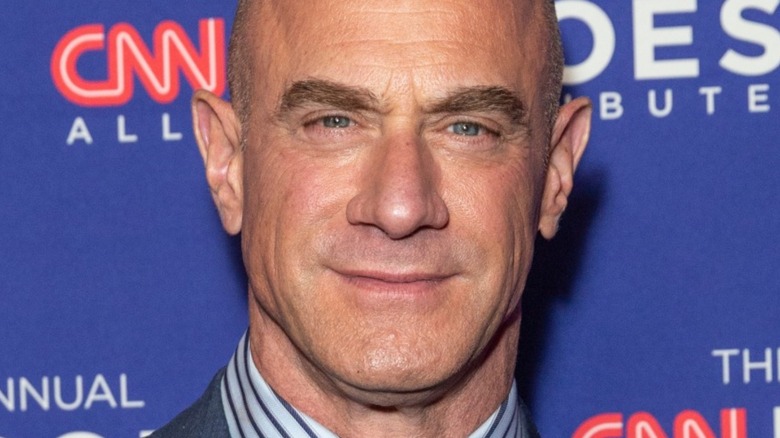 lev radin/Shutterstock
Since its premiere in the fall of 1999, NBC's "Law & Order: Special Victims Unit" has stood the test of time for 23 seasons, making it the longest-running scripted live-action TV show on the air, and the show continues to rewrite history with each new season (via Deadline). But fans know that the show's powerful storytelling and acting have always been stellar, which has allowed it to tower over all the other programs within the "Law & Order" franchise. For its first 12 seasons, "Law & Order: SVU" was led by Detectives Olivia Benson (Mariska Hargitay) and Elliot Stabler (Christopher Meloni), with Hargitay easily carrying lead duties once Meloni suddenly left the show in 2011. But their long-running partnership has always been essential to the legacy of the series.
Meloni reprised his role as Stabler in 2021, which played into the premiere of the detective's very own franchise show "Law & Order: Organized Crime." The character will return to his roots in the big crossover event which will open Season 24. But how did the actor really feel at that time about returning to the show that started it all?
Christopher Meloni says returning to Law & Order: SVU was one of the most difficult things he has done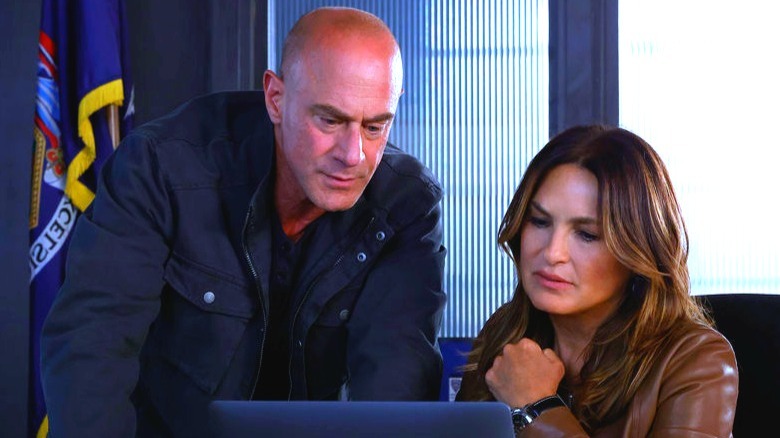 Will Hart/NBC
After leaving "Law & Order: SVU," Christopher Meloni branched out into other acting projects. Although many have likely forgotten, he starred in "True Blood" as the ancient vampire Roman, and in multiple independent films, Stabler remained memorable. "Law & Order: SVU" former showrunner Warren Leight was interviewed by The Hollywood Reporter in 2016 and commented, "I think if Mariska were to have called [Christopher Meloni], he would have taken the call. ... That can be for another day, hopefully, a long way off." That day arrived in 2021.
In a 2021 interview with People, the actor was asked about the pressure of playing Elliot again and replied, "It was nerve-wracking as hell leading up to it. People would ask me, 'How does it feel?' and I was like, [it] was one of the most difficult things I've ever had to do as an actor because I think so much energy was needed to block out anticipation or expectation, you know." With those difficulties in mind, he then added, "You just can't get locked up into that, that's a deadly road, and I was honestly shocked that first scene." He snapped his fingers. "Boom. Even if it wasn't perfect, it's just like 'Oh, oh yeah, you got me, I got you, we got this.'" Falling right back into the rhythm and chemistry of acting with Mariska Hargitay came naturally, but not before getting over the nerves of the reunion.