Everything Law & Order Fans Need To Remember Before The Big Crossover Premiere Event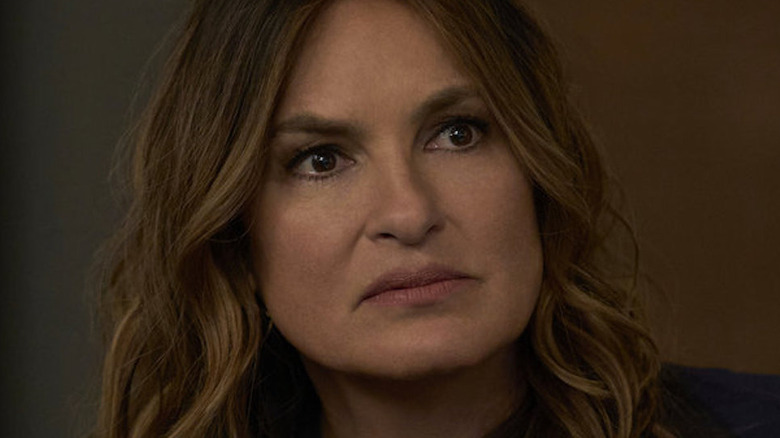 Virginia Sherwood/NBC
We're heading into Season 24 of "Law & Order: Special Victims Unit," Season 22 of "Law & Order," and Season 3 of "Law & Order: Organized Crime," and it will be one heck of an opener. The premiere episodes will be part of a three-hour crossover event between the current "Law & Order" series — the first time anything like this has happened in the franchise. While this crossover will probably stand as its own story and not filter into the upcoming episodes of each series, we should still have a refresher on where each individual show left off.
It's been four months since we last saw leads Olivia Benson (Mariska Hargitay), Elliot Stabler (Christopher Meloni), and Jack McCoy (Sam Waterston) after each "Law & Order" Spring 2022 season wrapped up. Most characters, as well as the other leads and supporting stars, have a lot going on both at work and home. The three season finales leave us with lots of potential for the upcoming Fall seasons, and it'll be an emotional one for many of our favorites. Here are the major points from all three "Law & Order" finales to keep in mind for the upcoming crossover event and beyond.
Benson is dealing with a lot of trauma on SVU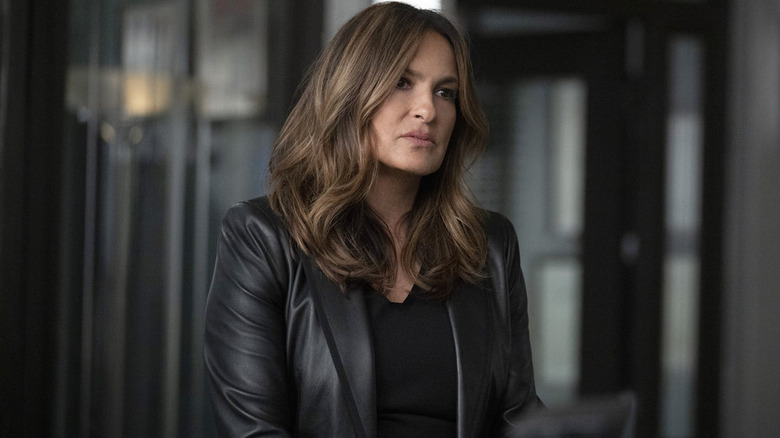 Virginia Sherwood/NBC
"Law & Order: SVU" Season 23's finale saw Benson and company investigate the case of domestic violence victim Delia (Jordana Spiro). She's tried to escape her husband's wrath several times, but he breaks restraining orders and comes after her continually. At times, SVU isn't sure if they can trust Delia because she calls her husband to come and see her. Delia kills her husband but is only charged with misdemeanor assault due to her own traumatic brain injury, but the big takeaways from the episode are all about Benson's personal life.
The captain has a tense conversation with Rafael Barba (Raúl Esparza), who was called in by Rollins (Kelli Giddish) to defend Delia. The old friends are clearly in a bad place after Barba opted to defend Richard Wheatley (Dylon McDermott), and Benson is still not over it. He suggests that she loves Stabler unconditionally and adds that he understands because he loves someone unconditionally. The moment suggests Barba is revealing he loves the SVU leader, but his true feelings for Benson don't necessarily mean it's romantic love. There should be more between the duo in Season 24, despite Barba not being confirmed to appear just yet.
Additionally, the final episode opens with Benson seeing her therapist, who urges her to find what really makes her happy. He also tells her she and Stabler need to see if there's more between them or move on. This will likely be a central theme going into Season 24, where we hope Bensler finally has a conversation about their feelings.
Stabler had an emotional Organized Crime finale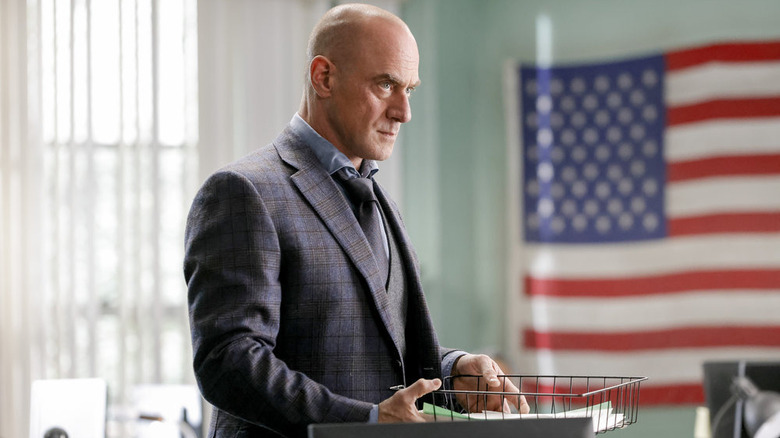 Will Hart/NBC
"Law & Order: Organized Crime" had a very tense Season 2 finale. Frank Donnelly (Dennis Leary) learns Stabler is undercover and tries to take him out. Thankfully, that didn't pan out, but Donnelly went back on the run with Stabler trying to track him down to end the Brotherhood once and for all. Eventually, the two come face to face, but Donnelly steps on the tracks in front of an oncoming train and takes his own life. His last words to Stabler, "You broke my heart, pal," will stick with the Combat Cross recipient forever and we might see some of that in Season 3. Sergeant Bell (Danielle Moné Truitt) is also dealing with the separation from her wife, who left abruptly in the finale with the pair's son, Jack.
The season's organized crime boss Preston Webb (Mykelti Williamson) was found dead in a canal and while his wife Cassandra (Jennifer Beals) was arrested for his murder, the charge for it was later dropped. Nova (Nona Parker Johnson) turned in her badge and left town with her brother, which suggests she might be the one who killed her former boss. This is still a mystery, which should circle back around in Season 3.
The biggest thing to remember for the upcoming season is that Richard Wheatley's body has still not been found since he crashed into a river with his ex-wife earlier in the season. While her body was recovered, Wheatley's was missing, meaning he might have gotten out of the car. We think we haven't seen the last of the pompous crime lord, and we're going into Season 3 with two major unknowns still looming. Forget about the will they, won't they with Benson and Stabler.
It's business as usual at Law & Order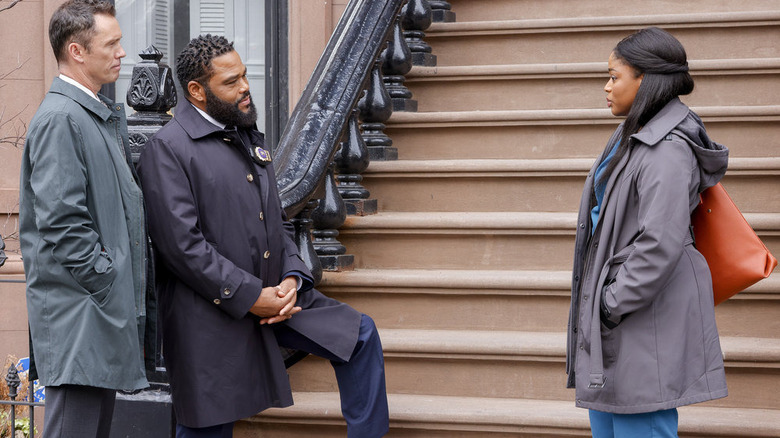 Will Hart/NBC
So far, the revival of "Law & Order" has not been as emotional in terms of its main characters as we've seen in "SVU" and "Organized Crime." Season 21 primarily focuses on each episode's individual case, from the investigation to the trial, and we didn't delve too much into the personal lives of Frank Cosgrove (Jeffrey Donovan), Kevin Bernard (Anthony Anderson), Kate Dixon (Camryn Manheim), Nolan Price (Hugh Dancy), Jack McCoy (Sam Waterston), and Samantha Maroun (Odelya Halevi).
The finale of "Law & Order" Season 21 was pretty textbook, with the investigation into the murder of a cop, with Olivia Benson crossing over to lend some assistance. Something to remember for Season 22, though, is that Detective Bernard will not be returning. Anderson is exiting the series, which was his plan from the get-go after joining the revival. According to TVLine, "Supergirl" alum Mechad Brooks is joining the series as a new detective and is expected to take Anderson's place. Season 22 will address Anderson's exit; we'll just have to wait and see what the writers come up with.