The Real Reason William Shatner Joined The Masked Singer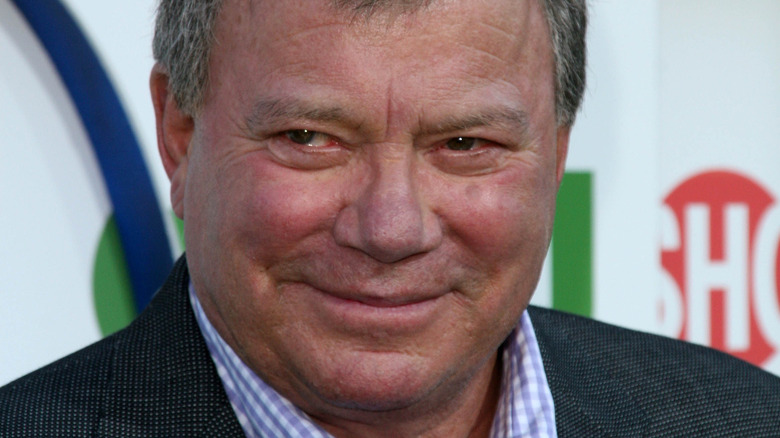 s_bukley/Shutterstock
Fabulously popping onto our screens in early 2019, "The Masked Singer" is a Fox vocal competition show that has featured celebrities disguised in incredibly designed costumes belting out popular songs. Hosted by Nick Cannon and featuring a panel of celebrity judges, viewers have enjoyed this eye (and ear) candy series for eight seasons, with no end, thankfully, in sight. And as time goes on, the show has already proven that even with age, talent, and the level of fame the secret guests hold, there are no barriers. 
In Season 8, Captain Kirk himself, William Shatner, popped out from behind the mask to end his very short appearance on the show. As People recaps, a new twist resulted in only one contestant from each group moving forward, and Shatner had the brakes pulled on his assumed plans of a warp-speed finals trip to become the eventual winner. Shatner, wearing a knight's costume, was revealed alongside the unmasked hedgehog, who happened to be comedy legend Eric Idle.
Despite the unfortunate short period of time Shatner got to perform for fans on "The Masked Singer," fans may question why the veteran actor decided to go on a show like this. Well, believe it or not, his reasons have nothing to do with taking home the title. 
Shatner appeared for the good of more Shatner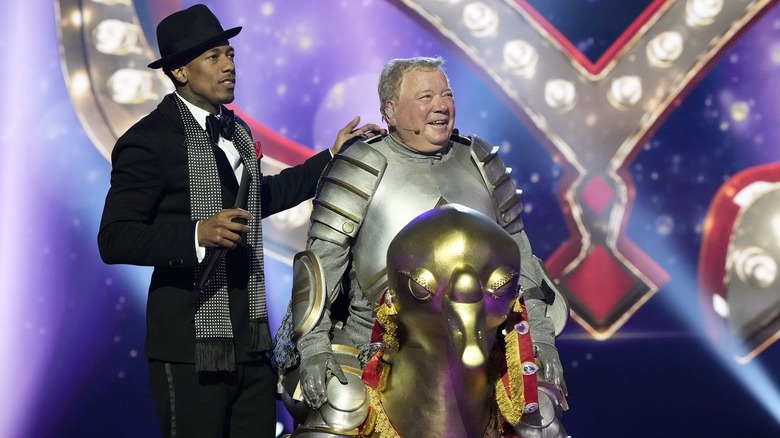 Michael Becker/Fox
Before William Shatner explained his reasoning for appearing on Fox's "The Masked Singer" to TV Insider, he wanted to express how difficult it was to be inside one of those mind-blowing costumes. "It seemed like a good idea until I got into it to perform, and then, of course, as I heard everybody say, that thing was really awful. You can't see, you can't hear, you can't talk, you can't breathe, the costume is a hazard." Shatner's intention of being there, to begin with, was to promote his other current projects. Shatner explained, "I found that 'The Masked Singer's' such a popular show that it seemed to be a good way of getting to talk to you, for example, not only about the show and how much fun it was, but also many of the things that I'm doing." 
And it turns out that this jack-of-all-trades performer has a bunch going on. Shatner wants audiences to know about the book he has coming out, the popular Netflix and History Channel show "UnXplained" he hosts, and two new documentaries he's currently making. Shatner reiterated, "There's a lot of things I'm doing that I thought doing 'The Masked Singer' and its popularity and how much everybody enjoys watching it would be a good way of helping get the word out." 
So, obviously, Shatner had some hidden agendas along with his hidden identity. Well, who can blame him? With this performance legend now in his '90s, and the promotional power of social media possibly flying over his head like the U.S.S. Enterprise, the man's gotta do what he's got to do. And apparently, that includes almost suffocating in a knight's costume.