Whatever Happened To Pair Eyewear After Shark Tank?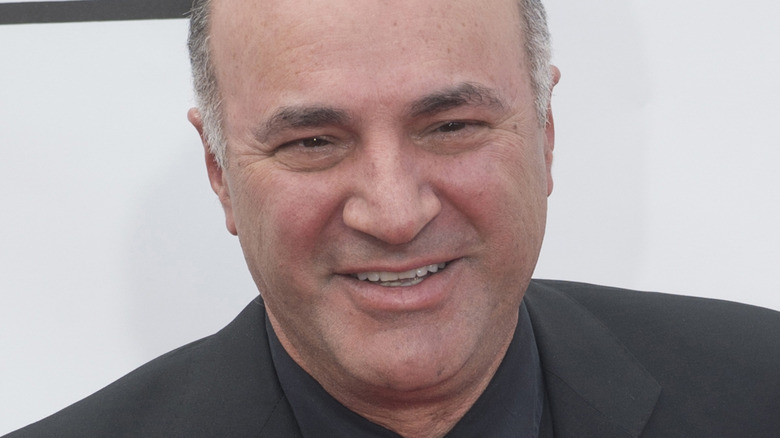 Kobby Dagan/Shutterstock
Let's be honest. For most business owners, the point of going on "Shark Tank" isn't to make a deal with one of the Sharks. Sure, the haggling over investments and equity makes for compelling television, but the real benefit of a "Shark Tank" appearance is the "'Shark Tank' bump." Whether a company makes a deal with the Sharks or not, on average it will double or even triple its sales after its "Shark Tank" episode airs (via Inc.com). For example, Fat Shack nearly tripled the amount of franchises they owned in less than three years after appearing on "Shark Tank" and Biaggi sold more than $2.5 million dollars worth of bags on QVC in the year after appearing on the show.
Entrepreneurs Nathan Kondamuri and Sophia Edelstein appeared on "Shark Tank" in March 2020 to pitch their company, Pair Eyewear. It offers stylish and customizable eyewear for kids. At the time, Pair Eyewear sold five basic frames for $95 a pop, and each frame came with clip-on additions to change its appearance. It also sold sunglasses with the same feature.
Kondamuri and Edelstein sought $400,000 in exchange for 10% equity. Ultimately, Lori Greiner and Katrina Lake teamed up to offer that deal, plus a royalty fee of $1.50 per pair sold (via Shark Tank Blog). Kondamuri and Edelstein took the deal–well short of the "Shark Tank" record, but still nearly double the average Shark investment–but how is Pair Eyewear doing now?
There's no other way to put it: Pair Eyewear is blowing up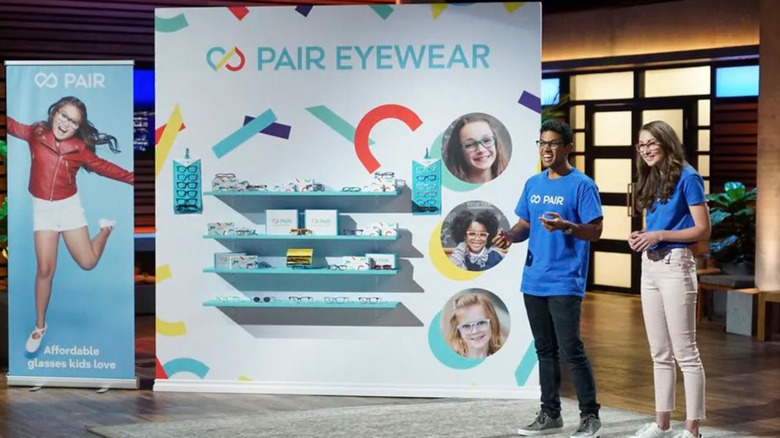 ABC
Pair Eyewear had already been doing quite well before "Shark Tank"–that initial ask is quite bigger than a typical "Shark Tank" ask, and Kondamuri and Edelstein had already raised $1.15 million in venture capital funding (via Shark Tank Blog).
Since "Shark Tank," business at Pair Eyewear has been booming. One year after its appearance, the company raised $12 million in Series A funding. At that time, the company was experiencing sales growth of 30% every month (via Tech Crunch). Then, in December 2021, Pair Eyewear raised an additional $60 million in Series B funding (via Tech Crunch).
While Pair Eyewear was originally geared towards children, in April 2021 adults were actually responsible for 60% of the company's sales. Since then, Pair Eyewear has expanded its offering to include more frames that fit grown-ups. It also lowered its price to $60 for the basic frames, and $25 for the magnetic Top Frames.
On top of that, Pair Eyewear inked licensing deals with Marvel, Harry Potter, and NBA teams to offer branded Top Frames (via Tech Crunch).
Pair Eyewear isn't just a "Shark Tank" success. It's well on its way to changing the way people buy glasses.