Reba Has An Ominous Warning For Big Sky Fans About Sunny Barnes In Season 3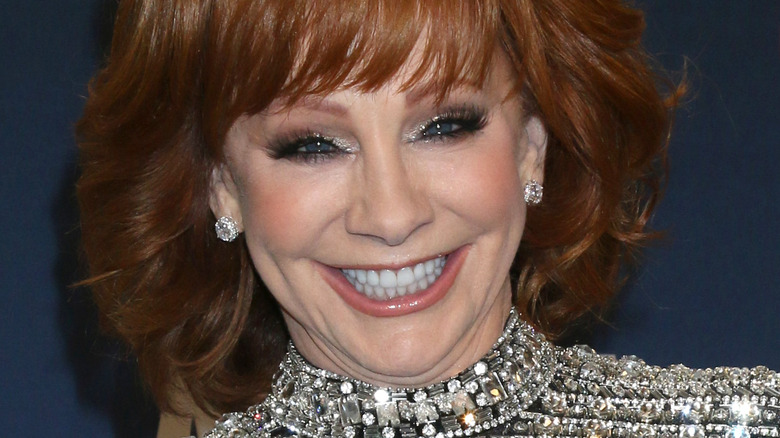 Kathy Hutchins/Shutterstock
As David Lynch's seminal "Twin Peaks" revealed, one of the most important keys to constructing a good mystery show is developing a thoroughly untrustworthy and bizarre cast of characters to explore. ABC's "Big Sky" has taken that idea and run with it. Nearly every character on small-town thriller series has at least a few skeletons in their closet, and it's this dark characterization that keeps many coming back for more, even if some fans are underwhelmed by a few larger "Big Sky" plot threads. Unfortunately, these sinister secrets also mean that many characters might as well have a ticking clock above their heads, counting down the moments until their past comes back to bite them in the most fatal way possible.
The end of "Big Sky" Season 2 brought with it the departure of several main cast members through varying levels of violence, but Season 3 looks to strengthen those ranks with the addition of a few new actors. Jensen Ackles, who guest starred in Season 2 as Sheriff Beau Arlen, has been upped to main cast member status. Meanwhile, acclaimed country musician Reba McEntire has also joined the series as a new character named Sunny Barnes. Viewers of the season premiere may have been thrown off by the character's introduction and her surprisingly jovial attitude in what is otherwise a pretty serious show. However, McEntire warned fans that things may not be as sunny with Sunny as they initially seem.
Sunny has a dark side
Reba McEntire's Sunny may start out with a lighthearted demeanor, but first impressions aren't everything. In an interview with Entertainment Weekly, the "Big Sky" star was asked whether or not viewers have reason to trust Sunny as the season moves forward, and the actress had an ominous answer. "Probably not," she said. "She'll teach you how to cook a brownie or cut your carotid artery — you just never know which is going to happen."
At this point, it's no major shock that another character in the "Big Sky" cast has a mountain's worth of dark secrets and dirty laundry hidden away, as it's basically a prerequisite to be a major player in the series. What's really interesting, however, is McEntire's tease that things could very well turn outright violent for Sunny as events play out.
In an interview with TV Guide, "Big Sky" showrunner Elwood Reid spoke about Sunny's development and how her maternal instinct may very well drive her down a murky path. "As the season progresses, you begin to see, 'Oh my God, there are layers to this woman,'" he said. "'She's even darker than I thought. Is she gonna go there? Oh my God, she went there.' And then there's gonna be a place in the season where something even darker bubbles out of her family, and you're gonna be like, 'Wow, what is she going to do?'"